Help GraceGateNY Activate Purposes
"GraceGate Church Relocation Project"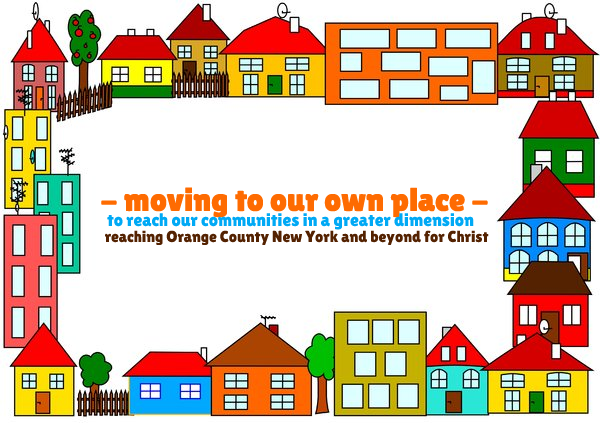 GraceGate Church [GGC] is a church plant in Chester, Orange County New York. We reach Orange County and beyond with the love of Jesus.  At GGC, we point people to the Cross that is the epitome of grace. GGC is a place where God's love reigns and His children are empowered to be everything God created them to be.
Today, will you join us in our walk of faith by sowing a seed to lease a property to carry out God's work?
We believe it is an essential and practical step for our church planted in 2013. Your generous donation towards this project will help us sign the lease, get the location ready for church services, including the initial purchase of church chairs and musical equipment. 
*Why give to the Lord's project - GGC?
An investment in the Lord's work is the best investment you can make because with your help, lives are being transformed, addictions broken, families reunited, the promises of God are taught and applied, and the message of the Cross is taken further.
What's the back story of GraceGate Church?
In 2008, four families came together, met in our home for home bible fellowship and prayer meetings. As the days and months went by, it became clear that the purpose of the gathering was much more beyond bible study.
In the midst of our own personal drought, trials and tribulations, and the testing of our faith, in 2011 we proceeded and held monthly empowerment conferences, prayer sessions in Goshen, New York where lives were transformed and destinies launched.
At the end of 2012, it was revealed that a local presence was needed in the form of a church to reach Orange County and beyond for Christ. Hence, GraceGate Church Inc. was formed in 2013 and in September of the same year, we began weekly Sunday services in a 2-hour rented facility.
Due to the limitations of the current space, our service to the community has been restricted, church activities have been within that time frame and we can certainly serve our communities in a greater capacity through our own location.
Beloved, "Spur one another on toward love and good deeds" (Hebrews 10:24).  Thank you and may God bless you abundantly as you sow into this fertile ground. 
For more info >> 
http://www.gracegateny.com
For daily uplifts --> 
facebook.com/persistentfaith