Help Indonesian Kitten Get to USA
The kitten had curled into a ball on a pile of rocks in Bukit Lawang, Indonesia. At first, Helen thought the kitten was dead. Then she picked the kitten up, and she started to purr.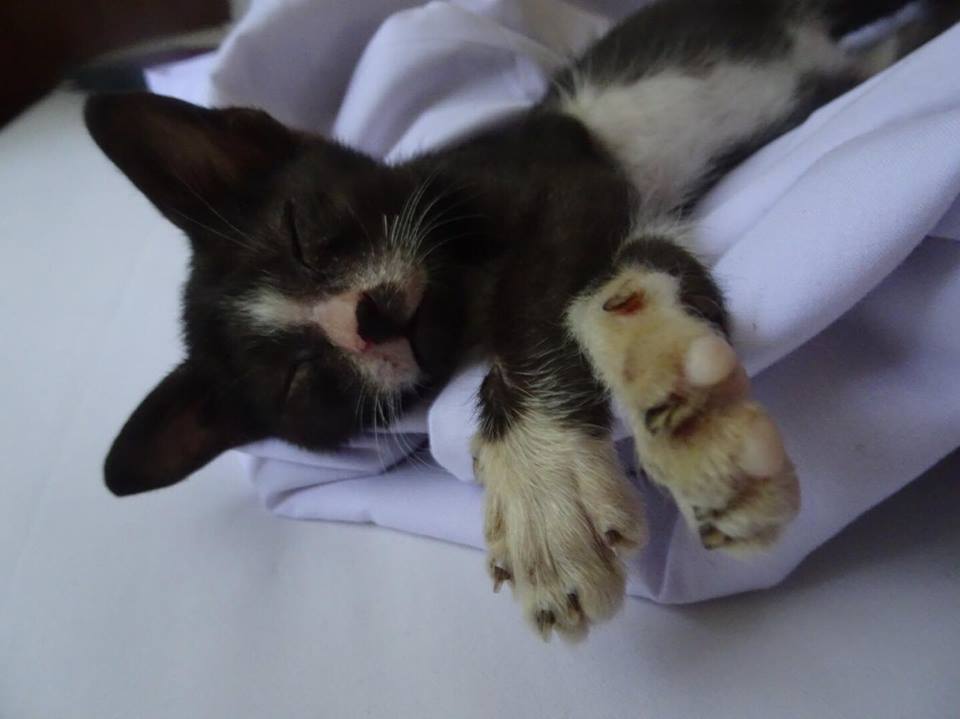 But this kitten was in bad shape - she was emaciated and lethargic, and the kitten's mother was nowhere to be seen.
It looked like the kitten had given up on life.
Helen tried getting the attention of a lady in a nearby shop, and asked her about the cat. The lady explained that the kitten had no mother. Helen wanted to pick the kitten up, but she hesitated - was it fair to pick up this baby when she'd be leaving to go back to the UK soon?
In the end, the kitten - named "Indah," which means "beautiful" in Indonesia - decided for Helen when she crawled into her handbag.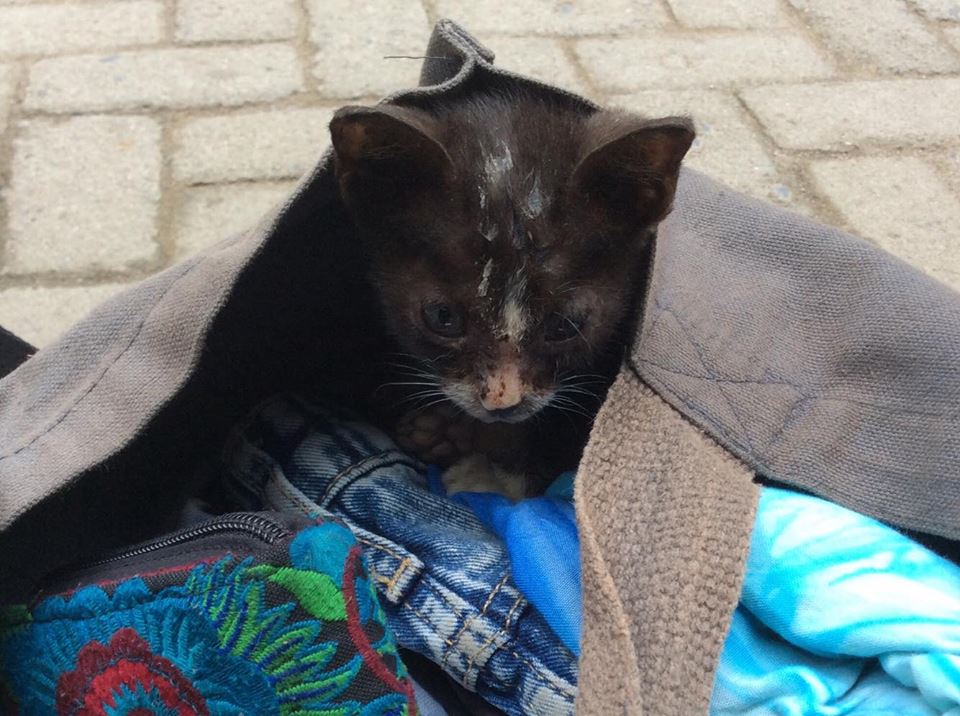 From that moment on, Helen took Indah everywhere with her,  carrying her in her handbag. Indah loves Helen's company, and she meows and meows unless she's being cuddled or fed. Helen also took Indah to the vet for a check-up, and learned that Indah was healthy, but just needed to gain weight. To help her grow strong, Helen has been feeding Indah regularly, and providing around-the-clock care.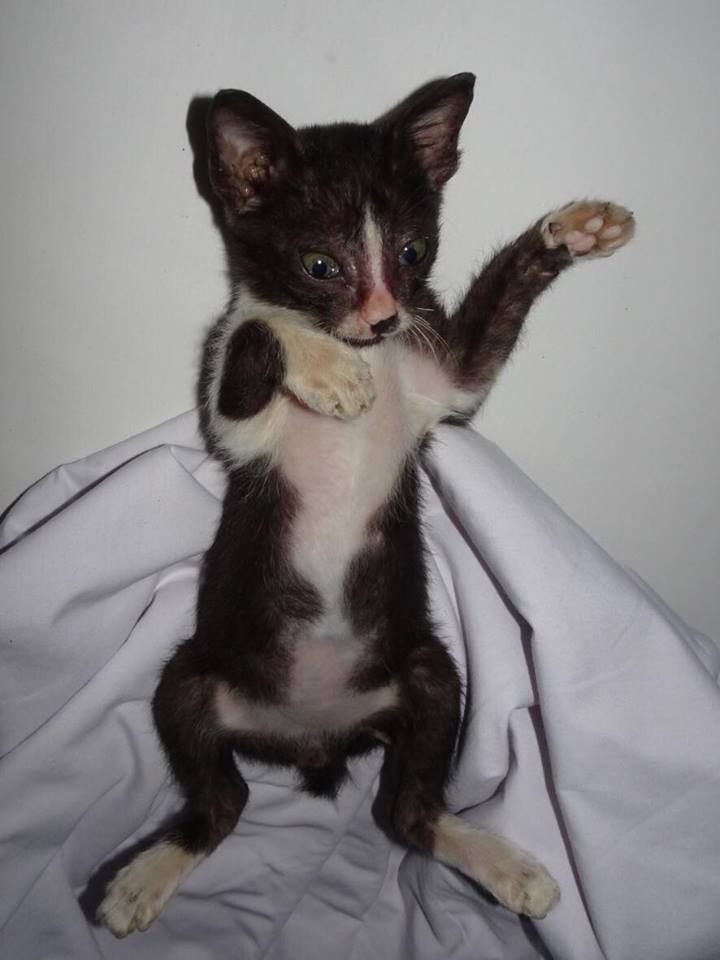 Now Helen needs to leave, but doesn't want Indah to be left alone to wander the streets of Bukit Lawang, and find herself on the brink of death again. In Indonesia, there's a lot of neglect and animal suffering - if Indah were left there, it's questionable what kind of life she'd have.
Elizabeth from the United States has offered to adopt Indah, and she and Helen have been working hard to make it happen. We're going to fly her via Asiana Airlines, which allows kittens in the cabin.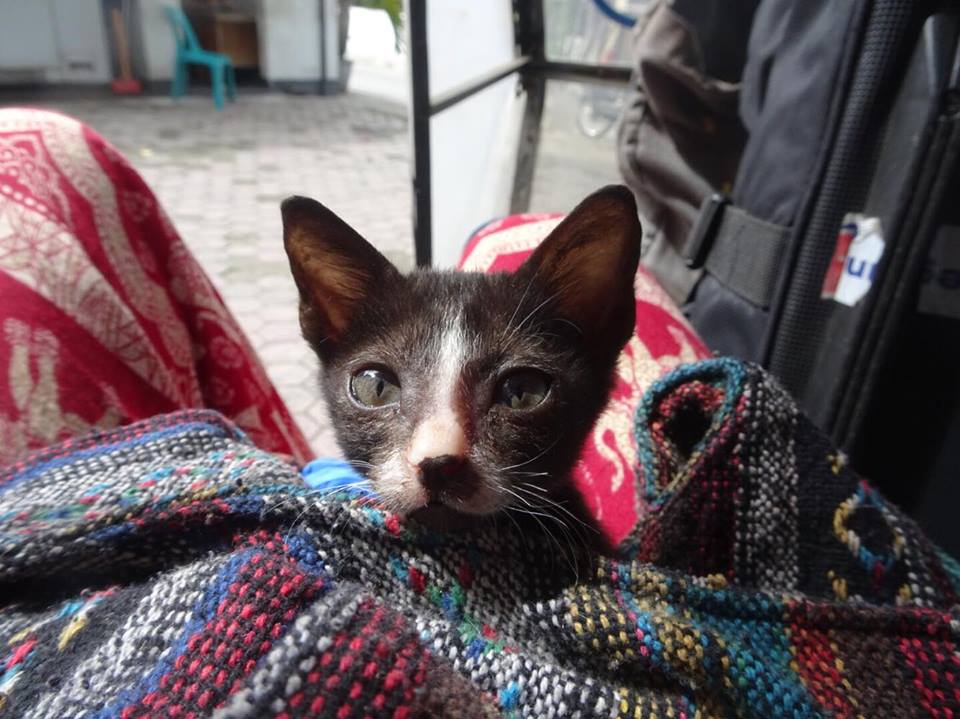 But we need help making it all happen. Can you donate to help Indah "go home" to America, and live a life of happiness, comfort, and security?
Perhaps some people might think it's frivolous to spend so much money on one little kitten when there's so much animal suffering in the world, and so many cats that need homes. But when a kitten like Indah looks you in the eyes, you just
know
you'd do anything to help her. Besides, if we stop nurturing the compassion within ourselves, what do we become? 
We hope that by adopting this kitten and transporting her to the United States, we can demonstrate what love and compassion should look like.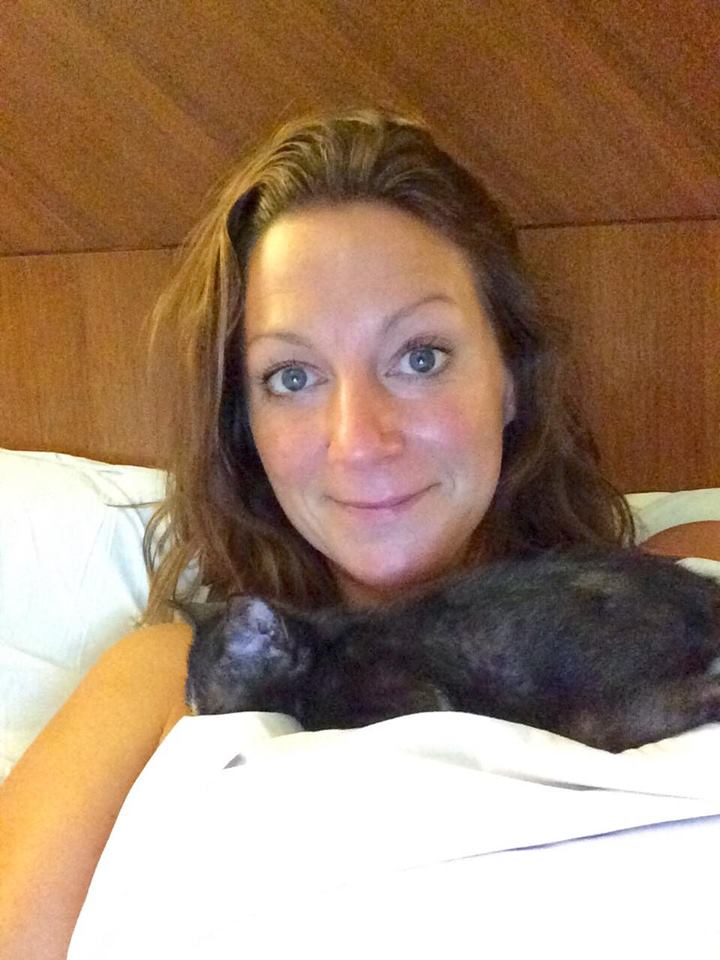 If you could help, even a little bit, we would be so grateful...and you can help change Indah's life forever.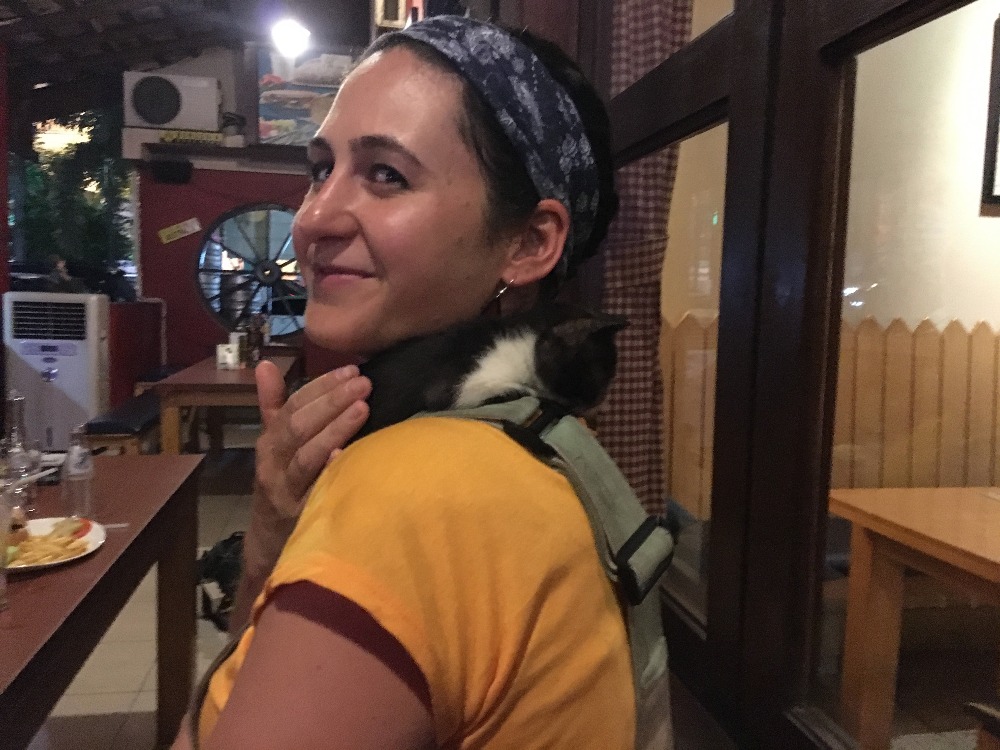 Some of our expenses will include:
- International transport for Indah from Indonesia to USA - approx. $1,400
- Transport for Indah from Medan to Jakarta - approx. $300
- Indonesian pet export permit - $400
- Veterinary fees and documentation - approx. $350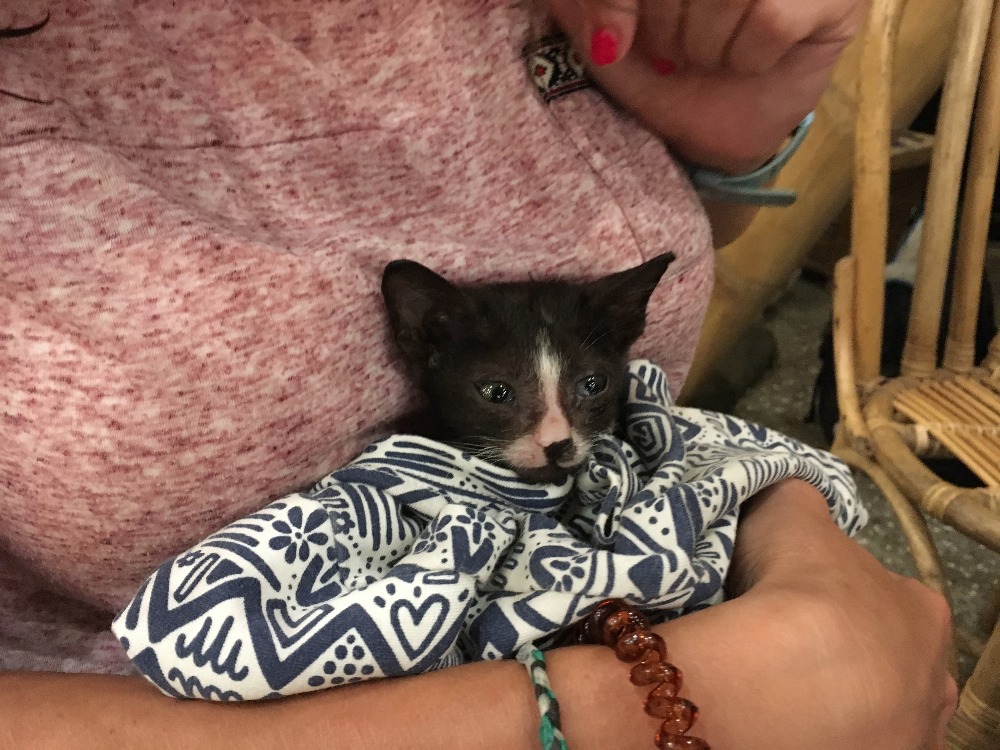 You know what they say? We may not necessarily be able to change the world, but for one kitten, the world will change forever.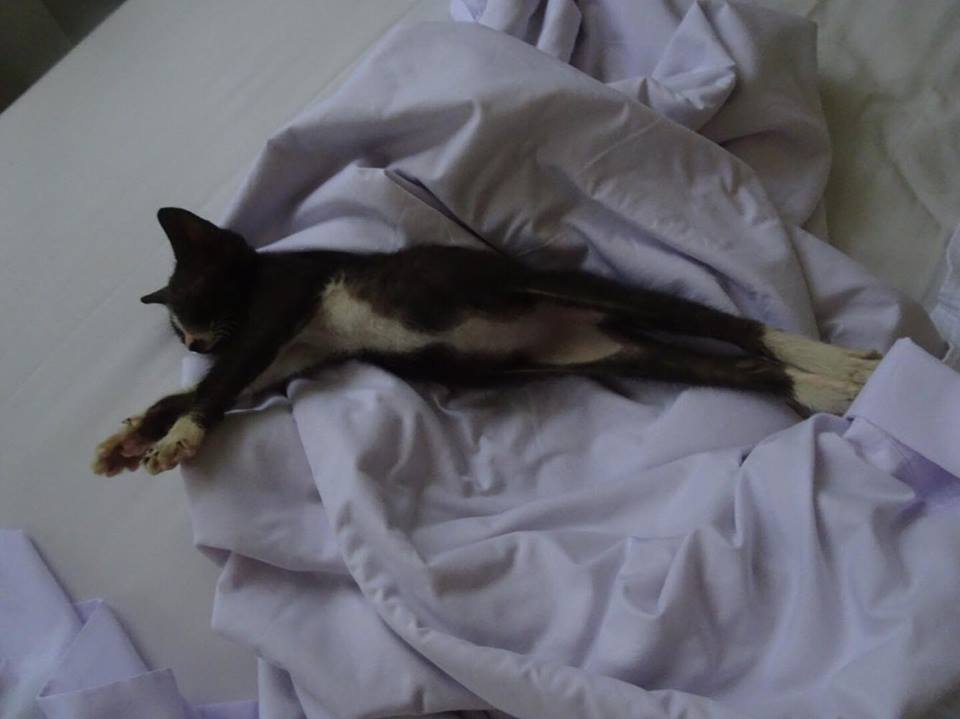 We are hoping to transport Indah in late August, but will need to book flights, pay for the export documents and vet visits before then. Once she's in the United States, she'll live with Elizabeth. We would also like to tell Indah's story to the world, and try to ease the suffering for more animals in Indonesia.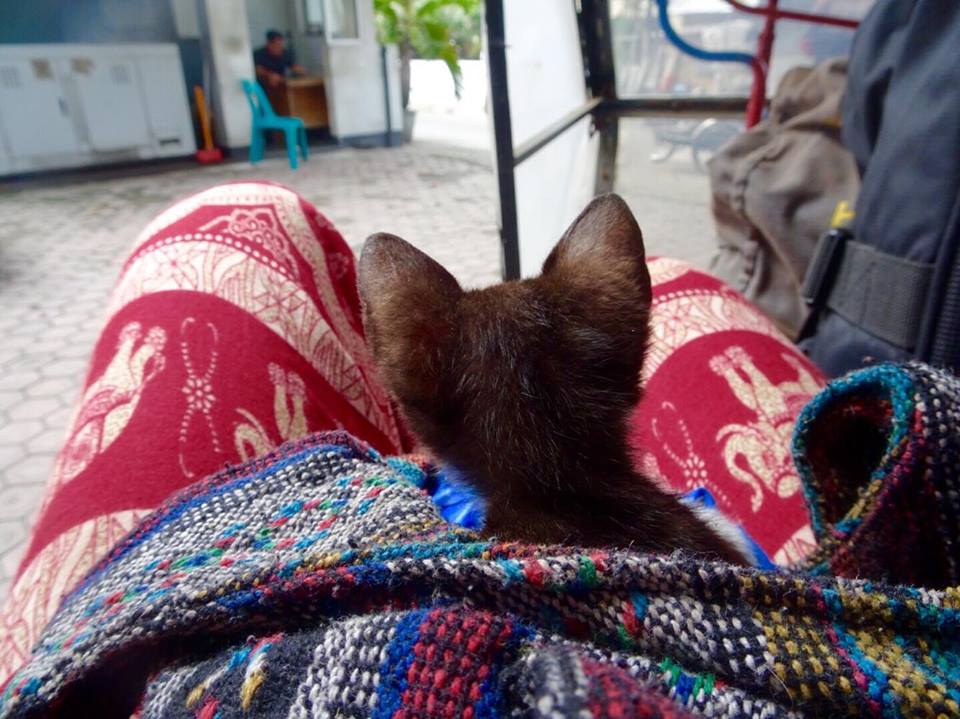 Thank you again. We are so, so grateful. We know that Indah is too...
Much love,
Indah, Helen, and Elizabeth

Organizer