Jake getting back to the track
Hey everybody, my name is Jake and for those who don't know me I was born and raised in Texas and all I have ever wanted to do is race, it doesn't matter what it is; from RC cars to go karts to full size cars, I love racing and know it is what I am destined to do.
From the age of 8 I've been racing go-karts and have risen through the ranks and earned multiple national titles.  The National titles I won in 2017 opened the door to participate in the USA Formula 4 Championship and finally pilot a full size open wheel car, a dream come true.  This next step is the big leagues with a price tag to match but my Dad and I are a team, we'd been here before and knew what we had to do to make it happen.
It did happen, with help from our sponsors; Dallas Karting Complex, Amarillo Sports Medicine and Jana Delon.  In April we made the trek to Virginia International Raceway for the first 3 rounds of the 2018 schedule. It was extremely difficult to once again operate as privateers amongst many accomplished teams but, we did well and I walked away with a top 10 finish out of 34 cars. Moving on to Road Atlanta in May for rounds 4-6 we joined forces with Momentum Motorsports and Skip Barber.  This partnership offered us what we were lacking as privateers; a wealth of knowledge and engineering. Unfortunately, during the first practice the car got loose and I ended up in the wall. The damage was extensive enough to end our weekend before it even began.  The good news is the car is fully repairable but our budget is tight and we need your help to get it race ready.  The repairs range in price from $25 all the way to the $10,000 cost of a transmission.  Your donation, in any amount, will be used to get the Full Gas Motorsports car back on track.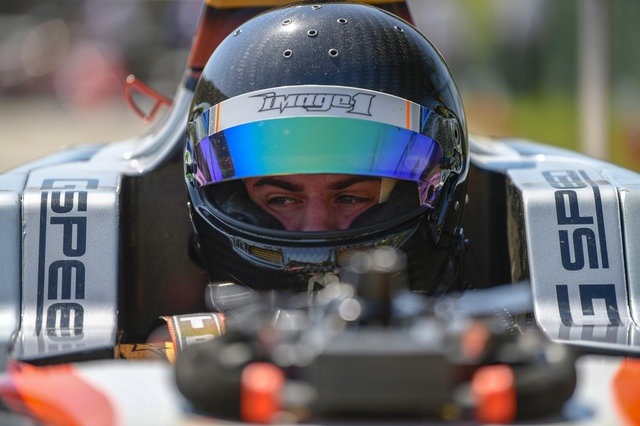 Skip Barber and Momentum have stepped up in a big way by kicking off this GoFundMe campaign by offering me a seat in the Skip Barber car for rounds 7-9 at Mid-Ohio in July, which we humbly accepted.  Valuable seat time and race experience will not be lost and for that we are extremely grateful to Skip Barber and Momentum. 
 Without our original sponsors; Dallas Karting Complex, Amarillo Sports Medicine and Jana Delon there would be no story to tell.  If you would like to be a part of this next chapter, we continue to seek companies or individuals who wish to partner with Jake French and Full Gas Motorsports.  For those who choose to donate to this effort, I could never express my thanks enough.  Whether it's the change in your pocket or a big company check I will forever be grateful.   
Thank you for taking the time to read my story.  Racing, at this point in life, is indeed a privilege and one I do not hold lightly.  My hope is to continue what Dad and I started, but we cannot do it without you.
Organizer
Jake French
Organizer
Royse City, TX