Gwen Gets To Work - Donation Pot
What Do Adults Really Do All Day At Work?
Hey guys! Gwen Gets To Work is, as you may know, an established podcast in which 9 year old Gwen Rose learns what adults in different jobs really do.
Recording Series 1, Episode 1. The Arts Lecturer

Recording her first episode at age 7, during the first Covid lockdown in the U.K., she said,
"I wanted to do this podcast so all the girls, boys and me could learn about what adults do all day".

Well, Gwen is over 50 episodes and nearly 8k downloads into her podcasting adventure, with interviewees ranging from: The Gardener and The Artist to The Mountaineer, The Oceanographer and The President of Trinidad and Tobago!
She is on a mission to give a real insight in to as many different jobs as she possibly can and we are fundraising to support her in that endeavour:
to help keep our recording equipment up to date and fit for purpose

to get her out and about interviewing people in their places of work when the opportunities arise



We are very grateful to everyone who has taken the time to listen, rate and share Gwen Gets To Work. Any contributions to this fund will also be deeply valued by our little family team. Please help Gwen carry on her sterling work, recording the world of work as it is right now!

Recording Series 1 Episode 23. the F1 Engineer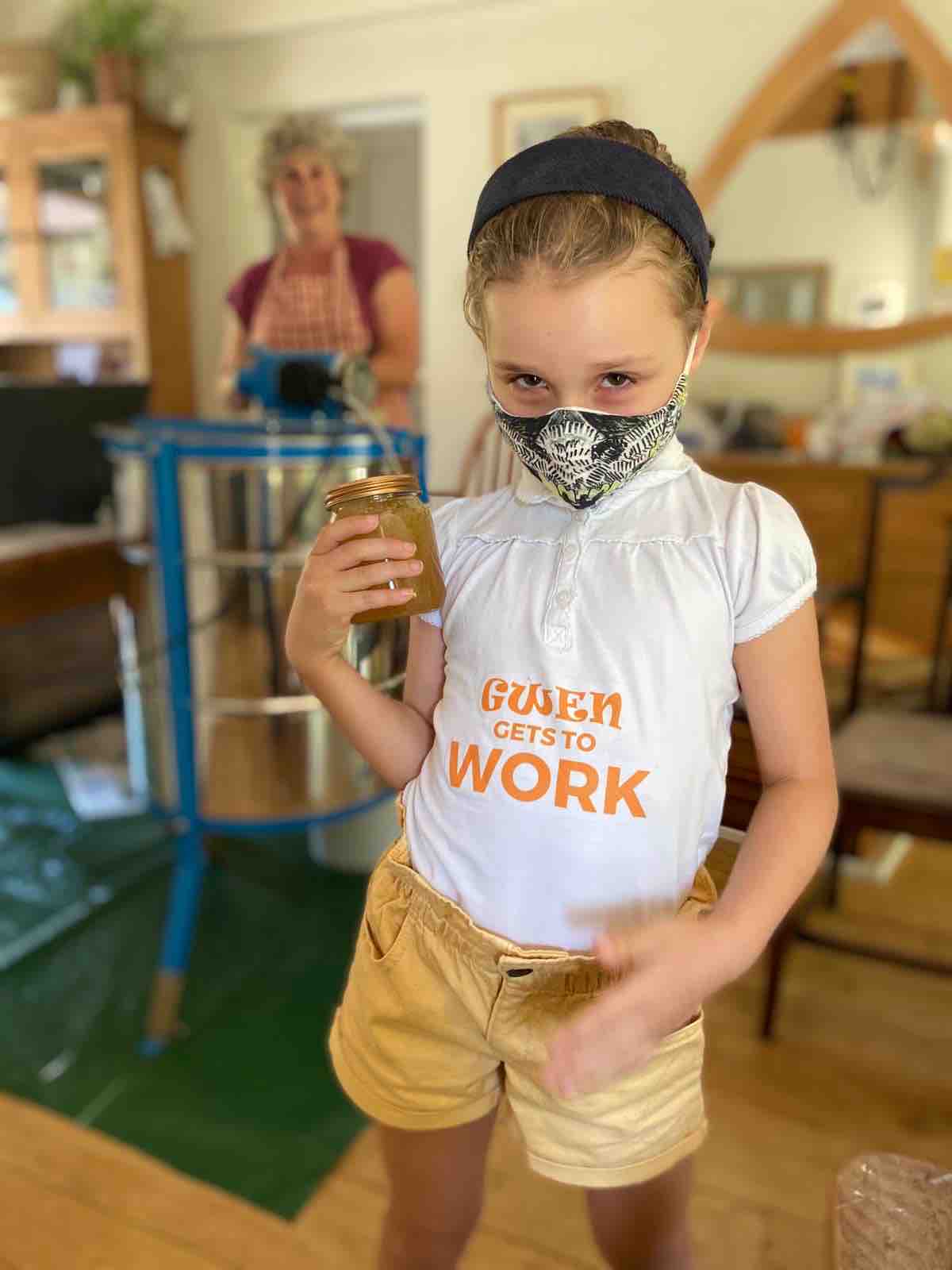 Recording Series 1 Episode 13. The Beekeeper
Organizer
Emily Smeaton
Organizer
Caversham, South East England, United Kingdom