Thank you for stopping by. Here is a bit of background information to get started. 
Ethan is the wonderful 3 yr old child of Steve Scharman and Tina van Ekelenburg. 
Ethan was born January 2nd 2013 at 25 weeks weighing 500g. He suffered bilateral grade 3 brain bleeds which in turn caused brain damage. At 18 months he was diagnosed with Spastic Diplegia Cerebral Palsy.... which means that the muscles in his lower extremities are very tight, in turn making it very difficult to walk.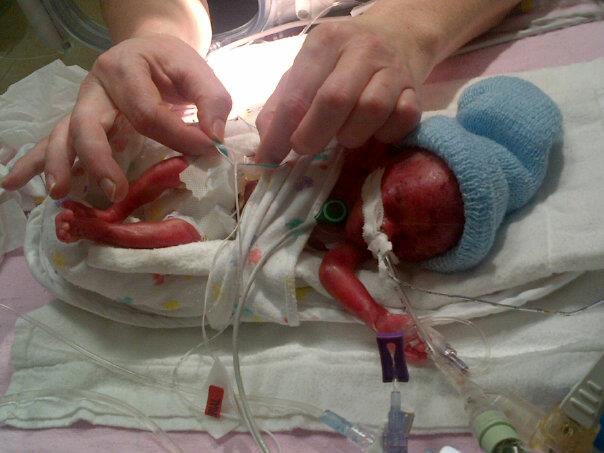 Ethan is now 3 years old and is an amazingly happy go lucky child, His smile lights up the whole room and his giggle is extremely contagious. He gets around by crawling or by walking in a walker. 
He was recently Approved for a surgery called SDR in St.Louis with a world renowned surgeon named Dr. T.S Parks (
http://www.stlouischildrens.org/our-services/center-cerebral-palsy-spasticity/about-selective-dorsal-rhizotomy-sdr
)  
The surgeon expects Ethan to be able to walk independently in all environments if he is to receive the surgery. 
This is where you come in... Unfortunately the surgery is not covered by OHIP and as you can imagine is very costly. The price of the surgery is $47000.00 USD... this does not include the 5 week stay in St Louis or transportation. Also he will need 6 months of intensive Physical Therapy following the surgery to help him learn to use the correct muscles for walking, again not covered by OHIP. 
So our goal is to raise $120,000.00 which will pay for the surgery, the 5 weeks in st.Louis, The transportation costs and the 6 months of PT after. If by chance there is any funds left over we would like to help other children with their journey to St.Louis. 
We are planning the surgery for January 2017 in hopes that Ethan will be fully recovered by the time he starts school September 2017. My dream is to watch him walk into his first day of school! 
This is a LIFE CHANGING opportunity for Ethan, This will allow him to participate in sports and to play with his peers where otherwise he would be confined to a walker. The surgery will also prevent Ethan from needing corrective surgery on his leg bones as it will eliminate the tightness in his muscles! 
Anything you can do to help would be greatly appreciated! 
LETS GET ETHAN WALKING!!!!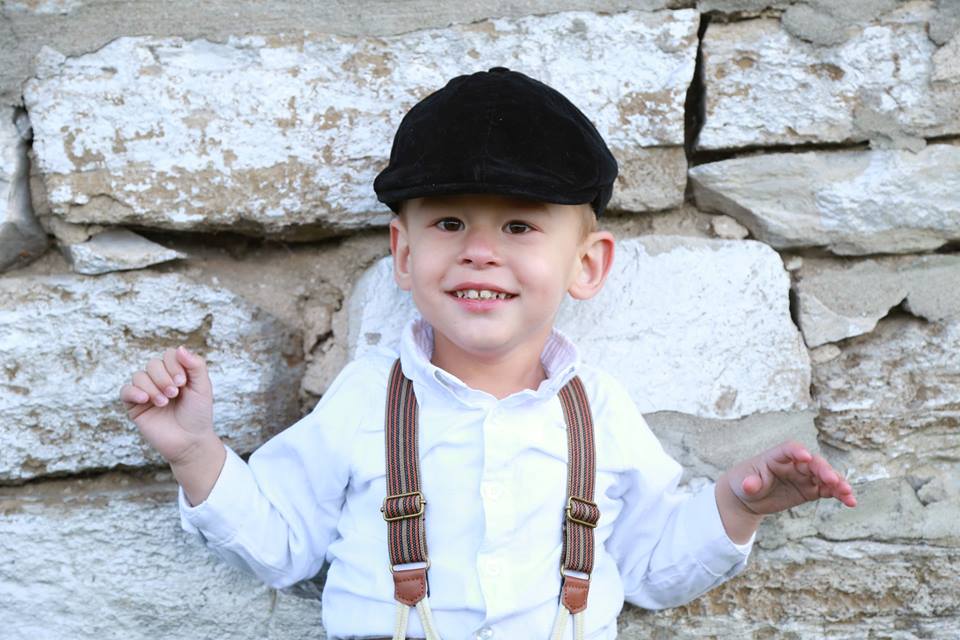 If you would like any more information regarding Ethan or the surgery please contact me Tina van Ekelenburg via e-mail at  
[email redacted]
in memory of Carm Percey (Dempsey )

gagnons your independent wine and cheese event
Organizer
Tina Van Ekelenburg
Organizer
Gravenhurst, ON