Help Beth go to her dream college

Please note this campaign is in Australian Dollars, but I will be paying my fees in USD.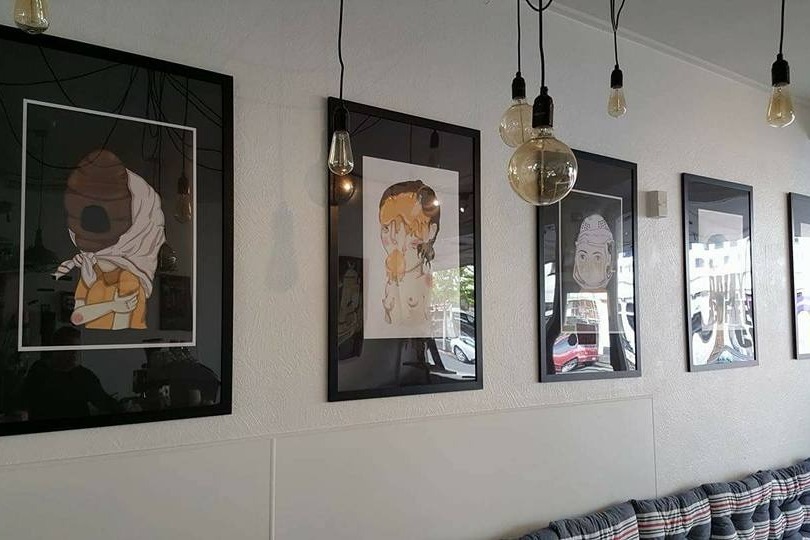 My name is Bethany Moody and last year I graduated from Columba College in Dunedin. A few days ago, I was admitted to the Parsons School of Design Fall 2019 Undergraduate Student Body in New York City.
Parsons is my top choice college and is the best fit for me to grow as a young artistic leader who hopes to make the world a better place. With my art, I like to reflect upon the human experience as well as history, whether that's looking at the consequence of conflict in the Middle East, or advocating for Gender-Queer youth in Aotearoa.  Entering as a Communication Design major is the best place to combine my passions for politics, history, social-justice, as well as digital-illustration, painting, and drawing.
Artistically, I have a diverse and stellar portfolio, featuring in soloist and group exhibitions, selling prints and original paintings, receiving regional awards, school awards, as well as receiving the upmost privilege of having my own mural on High Street in Dunedin.  At school, I was driven academically. I strived to get good grades, get involved in volunteering, participate in extracurricular activities, join the school musical, as well as lead groups such as Rainbow Youth within my community. I was a driven and hardworking student who dreamt of getting into her dream college. 
My parents have spent the last 25 years working in international Christian education and giving back to each community that they enter. My father is a field staff for Friends United Meeting, leading a Quaker school in Palestine. It is a 150 year old school, with a history of service to the Palestinian community. My family's service and leadership has inspired me my whole life, leading me to apply to Parsons so that I may have the skills to make changes in the world with my art.
To be accepted to Parsons, is the greatest honour and achievement of my life. Parsons have awarded me a merit scholarship, however, given my family circumstances, there is no possible way that my parents can cover the remaining tuition so I need to raise a significant amount to cover the tuition. As a New Zealand citizen who's ineligible for federal aid in the US, I am working to raise money to cover my tuition. I have been selling prints, researching scholarships, and contacted many potential funding organisations. 
I was advised to turn to GoFundMe for help, as we are trying every possibility and sacrificing everything to allow me to attend this fall.  
If you're thinking of helping me and my family, I thank you for your  generosity.  A simple share is appreciated, as it gets me one step closer to the possibility of going. With every $70 donation, I would like to send an hd digital print of my artworks to your email in appreciation for your generous help.