Gershon Thomas was your typical 5th grade boy. He was funny, energetic, and had a heart of gold. He was infatuated with wrestling, especially John Cena. His mother was his world.
One day he began acting out at school. This surprised all of his teachers because he had always been a sweet, goofy boy. After about two weeks of these outbursts, one morning at home he just collapsed in his mother's arms. He was non-responsive, catatonic, and by the time he arrived at the hospital, he had already slipped into a coma that would last 5 months.
When he woke up, he had lost of all of his motor skills, communication, and muscle function. He was completely immobile.
Doctors diagnosed him with an extremely rare condition called Arteriovenous malformation (AVM). After numerous brain surgeries and the placement of a permanent feeding tube, no one knew what to expect. But Gershon is a warrior, and he continues to amaze family and doctors with each day that passes. He can communicate with gestures and eye movements but is confined to his bed or wheelchair.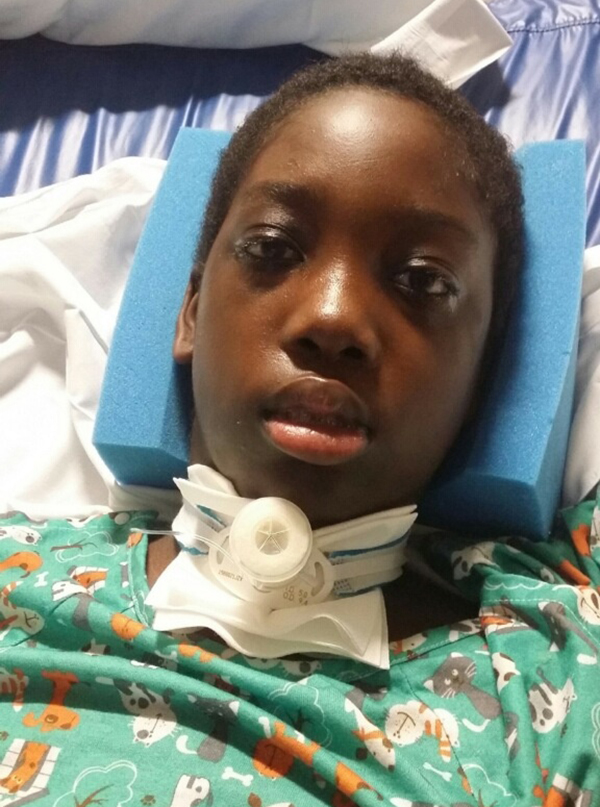 Gershon's mother, Carla, has not left his side once. They are in need of funds to help Gershon function at home and regain his ability to communicate. Gershon's fate changed in a moment, but his fighting spirit has never faltered and he continues to work tirelessly to regain his skills, functions, and take back control of his life.