For those of you who don't already know George Matthews, let me tell you a little about this amazing little boy. He is a bright happy 18month old bundle of joy. He is smart, has the sweetest smile and the best head of hair anyone could be blessed with. He is the only child of Jon and Jamie Matthews. He is their whole world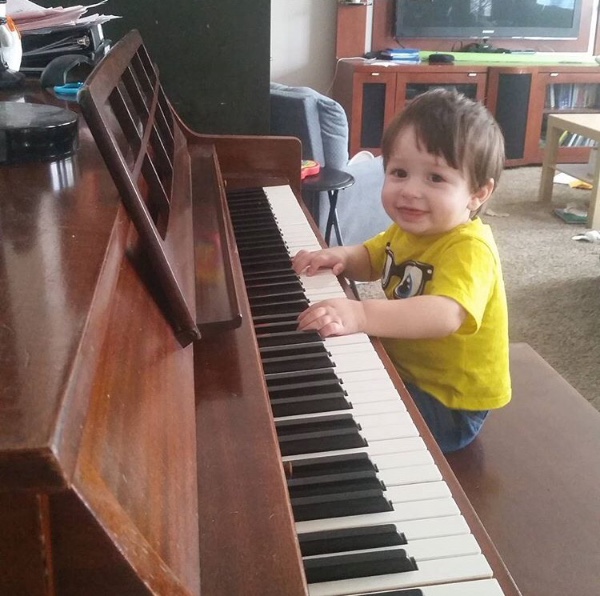 Curious little George made his way out of the doggy door on St. Patrick's day and fell into the family's pool. He was found unresponsive and EMS arrived, he was transferred to UCLA to help stabilize him. He was unable to breathe on his own but did have a weak pulse. Currently he has a great deal of swelling in his brain, which the doctors are attempting to combat the swelling with different therapies. His vitals are stable for the moment. In essence he had a major heart attack during the injury and his heart is now weak.
Prayers and well wishes are pouring in from around the world. Jon and Jamie are amazing people loved by so many and in turn George is also loved by all those people.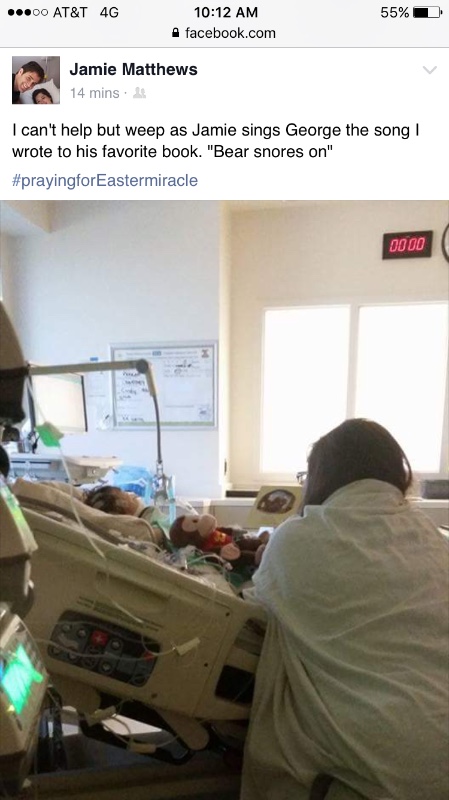 Jon and Jamie have asked morethan anything for prayers and healing thoughts for George. While donations  are helpful they  would appreciate hearing kind and inspirational words more than anything. Please keep George in your hearts! 
This is newborn George, look at that great hair!
Tod, Cindy & Ashleigh Curtis 
Organizer and beneficiary
Morgan Bateman 
Organizer
Thousand Oaks, CA