We recently found out that Kyle Henricksen has stage IV Pancreatic cancer that has metastasized to his stomach lining. At age 35 this is extremely rare.  (Almost all patients are older than 45. About two-thirds are at least 65 years old. The average age at the time of diagnosis is 71).  We've seen 2 different oncologists through Kaiser and felt their treatment plan just wasn't a right fit. After calling pretty much every major cancer center in the US we ended up meeting with a GI oncologist at Stanford and really liked what he had to say. So, we're choosing to start a trial at Stanford that Kaiser does not offer. We feel that the best chance to beat this aggressive cancer is
with
the best, at Stanford. We've decided on a treatment plan and hope to get it started in the next week or so. The outpouring of love and support has been nothing short of amazing. I know we have a long hellish road ahead but he's strong and with the strength of our village I know we've got this. Every time my phone goes off it's a reminder we're not in this alone and we appreciate all the love and support during this fight.
-Jenn Henricksen

For those of you that do not know Kyle Henricksen personally, here is a short bio of the amazing Husband, Father, Uncle, Son and Friend that he is.
His ability to bring laughter to any situation is beyond words. If you need useless trivia or unusual facts, you can always depend on Kyle to inform or entertain you.

Kyle and Jenn met through a mutual friend and knew from the very beginning they were meant to be together. Marrying a short time later at the young ages of 20 and 21 the sky was the limit. Shortly after they were married Jenn's mom passed away and being the selfless people they are, they took on the responsibility of raising Jenn's little sister Destani (age 5 at the time, now 18) as their own. Just babies themselves they were determined to make it work together.
Kyle started his law enforcement career with the Alameda County Sheriff's Office, after 3 years there he transferred to the Pleasanton Police Department where he has worked to serve and protect and lay his life on the line daily for the last 10 years. Kyle has made many friends along the way but has said his favorite thing about his job is interacting with the community and making people laugh.

Zoey (11) and Cohen (9) are Jenn and Kyle's biological children and their daddy is the light of their lives. But it doesn't stop there. Kyle lost his brother three years ago to a heart condition and are now raising their niece Alyssa (17) as their own as well. Their hearts are as pure as gold.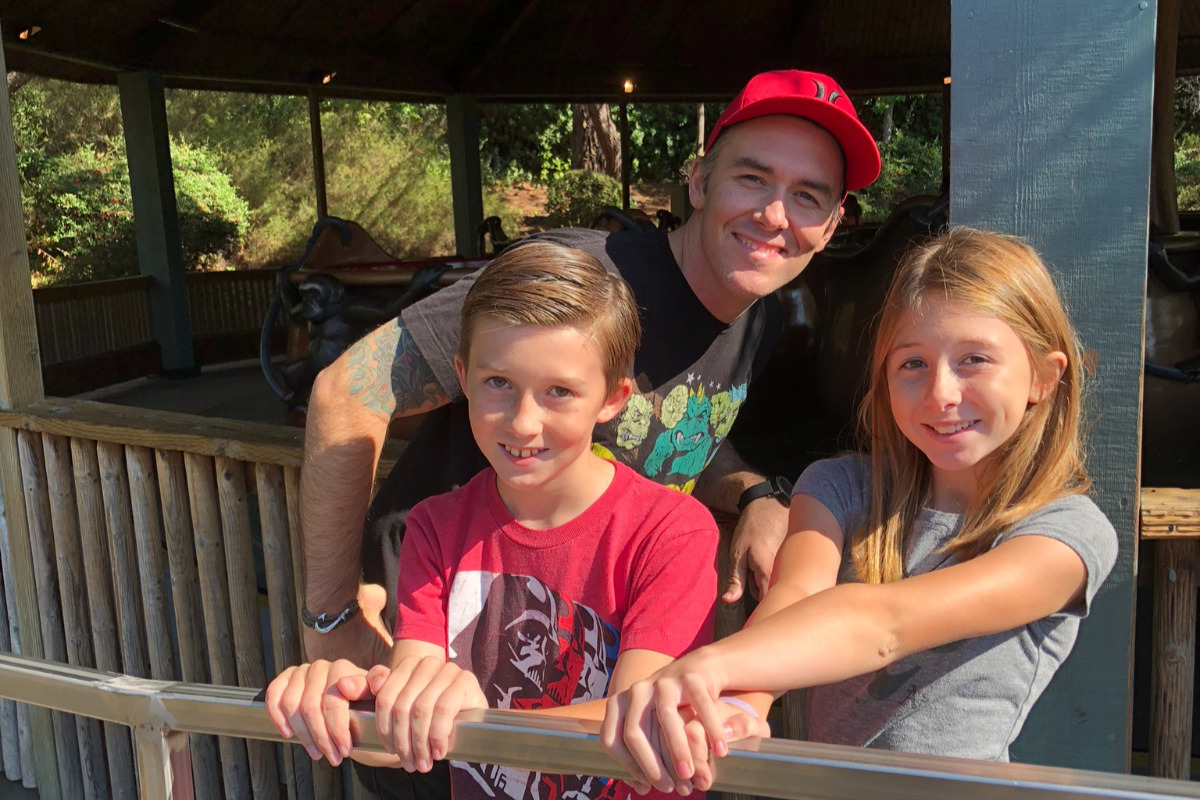 Most of their free time is spent with friends that are family. From camping and fishing, to Sunday BBQ's or just random get togethers. Friends and family are always near.

The Henricksen family has always been very giving and put the needs of their family, friends, and loved ones first. It's our turn to give back to them. There are many people who have asked how they can help, and we all know that medical bills will be very high. 100% of all monies raised will be given to the Henricksen family to be used wherever needed. 
Kyle is determined to beat this. And we know that the village that surrounds him will be there every step of the way.
Here is a small video to make you smile. Zoey and Kyle staying positive. -and a true picture of his fun loving personality.

Jenn and Kyle are overwhelmed by the amount of love and support our village has shown them in such a short amount of time. The road will be long and hard, but we will never leave their sides. Here is a thank you message from Kyle and Jenn.

#kylekickscancer, #kylesvillage
Fundraising team: Kyle's Village (5)
Jamie Coite-Hughes
Organizer
Raised $24,617 from 177 donations
Manteca, CA
Jennifer Henricksen
Beneficiary
Jennifer Henricksen
Team member
Raised $15,877 from 92 donations
Deanna Henricksen Thompson
Team member
This team raised $86,056 from 676 other donations.