Help Colleen&Steve with F/VComanche
The F/V Comanche Dream:
As most of you know, Steve and I have been working for almost four years to create our style of retirement ...living and fishing in Ecuador.  After countless hours and many tens of thousands of dollars making repairs and customizing the F/V Comanche in preparation for the trip south to Ecuador, we have run out of money.
We are so close to being underway we are beside ourselves with excitement! We have invested everything we have into this venture. Being three weeks away and without the funds needed to get in the water and go fishing is almost unbearable, but that's where we are today...so close to making it real, yet now in jeopardy of losing it all.
Comanche Before

Starting the Work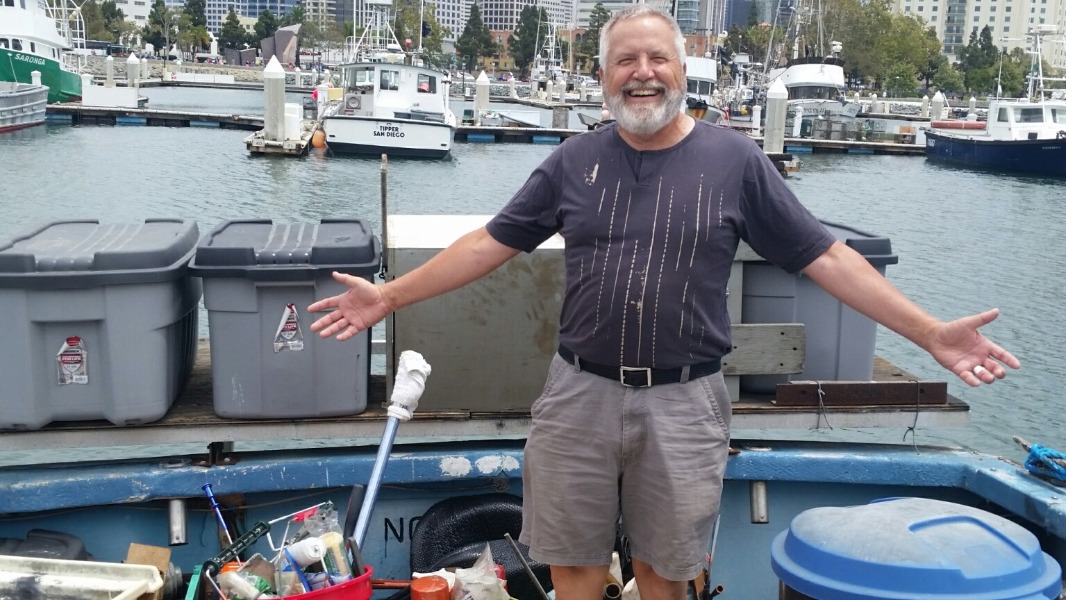 Almost Finished
What We Need Help With:
We need more funds ($80,000) to finally finish the repairs, get underway to Ecuador and start fishing. Money raised through this GoFundMe campaign will be spent on the following partially completed projects: installing the new, larger fuel tanks; making the electronic navigation and fish finding systems live; finishing the complete rebuild of the Detroit diesel engine; wiring installation of the new generator set; and, getting the crew and fuel on board necessary for the 3000-nautical mile trip south.
The Ecuadorian crew of two is bi-lingual and experienced, and they will accompany Steve bringing the F/V Comanche on the journey south to Ecuador, then join the crew on F/V Comanche in Manta; fish processors here in Manta have agreed to buy the catch of sushi grade Dorado, Ahi and Tuna; three successful Manta fishermen have applauded Steve's decisions to outfit the boat with a sea ice machine and a water maker so F/V Comanche can stay out fishing until the fish hold is full. F/V Comanche will be the only boat fishing out of San Mateo with its own sea ice maker. The catch will retain freshness and meat will be consistently high quality when delivered to processor. 
Captain Steve
How Did We Get In This Spot:

The final stages of repair were delayed when two things happened:
1- Several watertight bulkheads that had degraded were found that needed to be replaced. To get to the bulkheads, the deck had to be replaced. Of course, that was not a welcome surprise, but it is good the problems were found before leaving shore. 
2- During sea trials in preparation for leaving at the end of October there was a catastrophic engine failure. This  necessitated a complete in frame rebuild of the Detroit diesel engine. Luckily, we have a skilled mechanic and that work is almost complete!
Unfortunately, the delays cost money: for parts, new fuel tanks (that tripled capacity and range), labor and boat yard rental. Making the critical repairs before all the systems could finally be assembled and installed was absolutely necessary.  The delay has cost $9,000 per week since the bad beams were located and the remediation work began in November. 
Although verbally committed, our investor partner was unable to fund the final capital call at the last minute, and we do not have any more money to invest. 
Where Are We Now With Finishing F/V Comanche:
All told there are three weeks of work left to complete projects underway on the boat ($60,000). An additional $12,000-$18,000 is needed (included in the goal amount) for the trip south, including crew travel, fuel, provisions, and travel insurance.  Once in Ecuador we buy bait and tackle and start fishing. The high seas permit for migratory species is in hand; the home dock has been identified in San Mateo; we have rented a furnished duplex within minutes of the dock, and Cooper and I moved here December 2 because we expected the F/V Comanche would be arriving from San Diego in time to celebrate Christmas here.  
Time is critical...every day we are not in the water we pay the yard a rental fee. The three-weeks-to-finish window was identified by the workmen and the engine rebuild mechanic who has been making the repairs. Once the F/V Comanche splashes, it is only a matter of stressing the systems as a final test before heading south.
Fishing Concept of F/V Comanche:

The business plan concept is to establish a commercial fishing business in Ecuador utilizing a style of fishing that has been used most widely in the sport fishing field and in a limited number of commercial fisheries around the world. This method, trolling or jig fishing, is currently used primarily for Albacore tuna and salmon fishing in a handful of countries. Our application of this method will target Dorado(Mahi), Wahoo, Yellow fin and Big Eye tuna during daylight hours.
This method of fishing has several distinct advantages for the fisheries and the environment over the currently methods of longlining and purse seining. In addition, using better processing methods on board F/V Comanche than are commonly available, we will deliver a higher-grade fish to our customers than is currently available in country. This approach will supply sushi grade fish to local and high end international customers.  Ecuador is the second largest exported of tuna in the world.  The Ecuadorian Fishing Authority is reviewing our business plan to determine if it qualifies for a five year hiatus with income taxes because of the positive impact on the Ecuadorian fishing industry.
At the same time, we will grow a local fishing labor pool with expanded, more sophisticated skill sets. When these fishing methods are implemented, the demand for a different type of boat with enhanced equipment like F/V Comanche will be evident for the fishery and they could be produced locally, further expanding the fishing industry in Ecuador.
Jig boats are specialized fishing vessels designed to fish the top 120 fathoms of the water column. The boats usually have 15-20 lines in the water at any given time with one hook per line: either a single feathered hook, plastic skirted jig, or a single hook with live or dead bait. The depth fished is dictated by the fish targeted, and the specific conditions in which we are fishing.
 Jig Boat
Because we are trolling, the boat is in a constant, slow speed, 3 -12 knots, always moving in search of the targeted species. The fish are caught one at a time as they attack a line. The fish are brought to the boat within minutes of being hooked, and therefore, they can be released if too small or a non-targeted species. This is one of the only methods of commercial fishing that has virtually no by-catch, and because the activity is at the surface, there is no impact on fragile marine life.

Why Is This Important To Us:
 
Steve and I decided this would be our retirement several years ago, though neither of us ever expects to live a life of leisure. Being involved in a community and making things happen in a business is our idea of fun...doing it together is absolutely the best!
To prepare for this grand adventure, we sold our house and all our furniture and possessions, identified the perfect equity partner for T3RG, who is now managing the business day to day with periodic email and whatsapp assistance from Colleen, and made an exploratory trip to Ecuador last fall to test our theory about whether this plan could work.  As has been the case with so many of Steve's brilliant entrepreneurial brainstorms, his assumptions were right on! We found a welcoming community of Ecuadorians who love fishing and love life! It is our perfect place.
I love Manta, Ecuador! My Spanish improves daily;  the weather is coastal warm with ocean breezes...ideal for minimizing my arthritis pain; the people I have met take time to converse, laugh, and relax, and they make a habit of saying...'life here is not all work, we work to live and enjoy life'.  Fishing for Steve is exciting and challenging fun. Living here feels like home to me. 
With your help, we will have a home in Ecuador welcoming guests like you from all over the world.  And we might just introduce a new type of fishing into Ecuador that will make way for sustainable fishing using new techniques that could open the door for fishermen to utilize F/V Comanche fishing methods, making it possible for young men to become captains of their own boats where now it is almost impossible without being been born into an established fishing family.  
Please know we appreciate your support in any amount, and we will keep you updated as to how the fund raising is progressing and what has been paid for as a result of funds received.  Please share with your family and friends who might be intrigued enough by our adventure to help.
Oh, and look how much Cooper loves the beach!

Organizer