Making the Raven Siren Shorts

Thanks for taking the time to look at our proposal.


We've broken this down into several sections that include the style, the scripts, what we will spend the money on, the cast, the crew, about the Raven Siren, why we feel it is important to make this and problems we might face.
The Style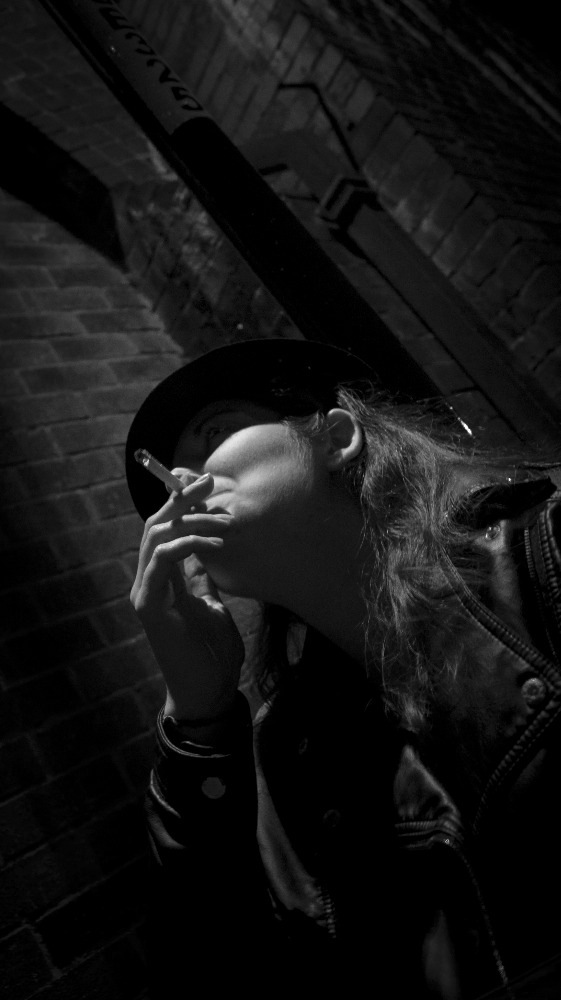 The style of this series is rooted in the classic style of film noir but slightly modernized with influences from classic films such as Casablanca. The project will be filmed in colour and have colours muted during the editing process.
The scripts have been completed and are ready to be filmed. The feel of the shorts falls into the genre of film noir with a modern twist, a touch of Cowboy Bebop, an edge of sci-fi, police drama and vigilantism.
We utilise voice overs and pop culture references within the script to keep the plot moving and the audience engaged.
The costumes and setting are to be shabby in design, slightly worn on the other side of worse for wear. Though there is a modern twist to the classic film noir there will be a dingy and dirty feel to the piece that are indicative of the underbelly of the city that Siren inhabits.
About the Raven Siren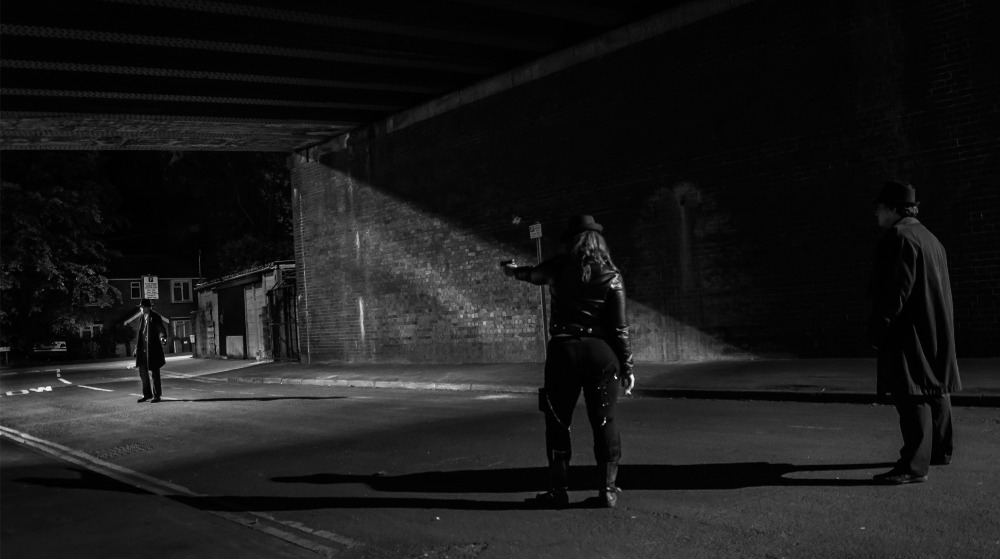 The Nicolette Mace: the Raven Siren book series comprises of the following books:
Beginnings, the Kevin Metis Saga, the Derek Long Saga, Filling the Afterlife from the Underworld: Volume 1 & 2, The Case of Mrs. Weldon and Hunting the Priest Killer.
There is also a popular online blog that can be found at
http://nicolettemace.blogspot.com
.
The Scripts
We are constantly working on the scripts in order to bring the shorts and web series of the Raven Siren to life. We plan to film a series of shorts that are between 1 minute and 10 minutes each for YouTube and hosting at 
http://www.mightierthanthesworduk.com
.
The shorts are entitled:
- The Bar (Pre-production)
- The Street (Post-production)
- Derek Long Saga  (Pre-production)
- Of All the Gin Joints  (Pre-production)
- Blade  (Pre-production)
- Siren & Blade  (Pre-production)
- Legacy (Pre-production) 
- Backtrack (Pre-production)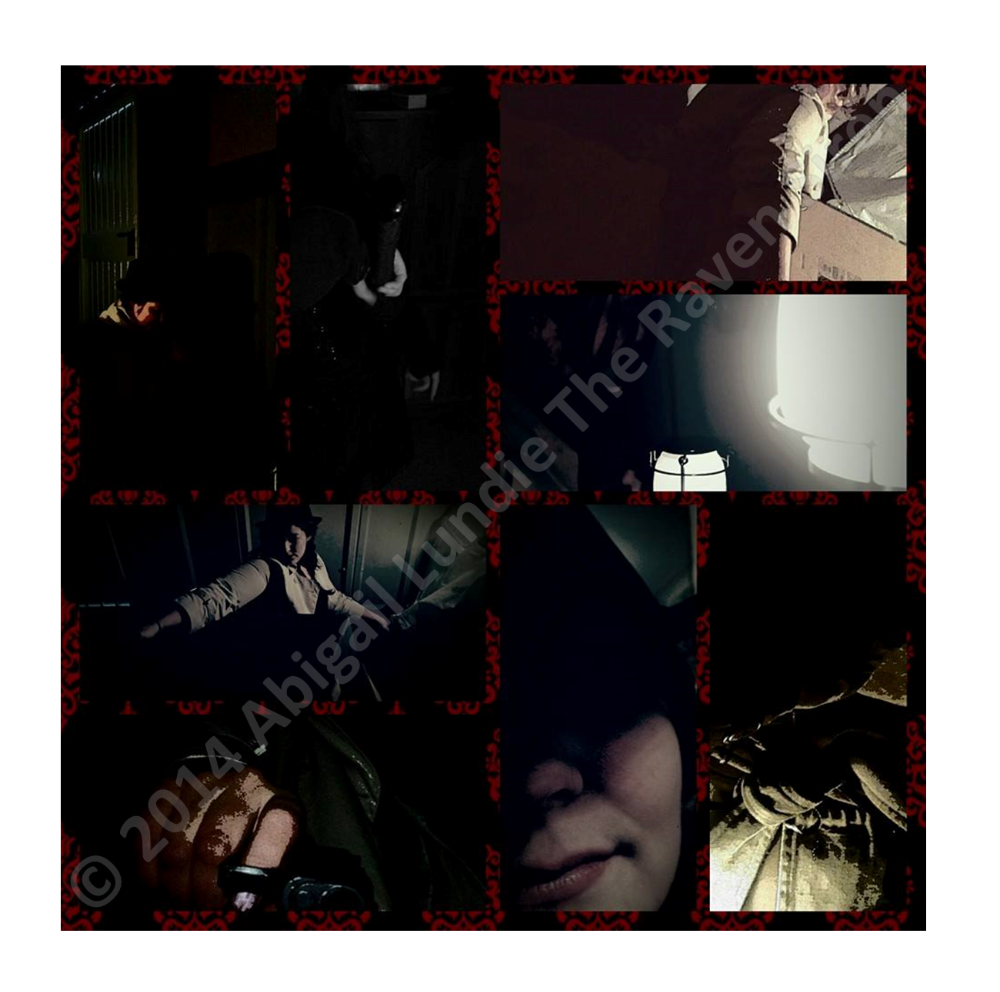 What we will spend the money on?

We have an ideal budget in mind that would make filming much easier, however our absolute minimum to film with is £75. This is needed to cover the very basic costs of insurance and location charges. Anything over our target amount would be spent in the following ways, the equipment, props and costume costs would be covered before any cast wages, travel expenses and craft costs.

Siren Wages Breakdown
Cast
Nicolette Mace: the Raven Siren £160.00
Ryuu Blade £40.00
Joe Dawson £20.00
Fred Barlow £20.00
Crew
Photography £80.00
Composing £30.00
Composing £20.00
Wardrobe £40.00
Editing £20.00
Copywriting £20.00
Creative Rights £50.00
The Streets
Director £20.00
Writer £20.00
Blade
Director £20.00
Writer £20.00
Assistant Director £20.00
Backtrack
Director £20.00
Writer £20.00
Derek Long Saga
Director £20.00
Writer £20.00
Siren & Blade
Director £20.00
Assistant Director £20.00
Writer £20.00
Of All the Gin Joints
Director £20.00
Assistant Director £20.00
Sound £20.00
Writer £20.00
The Bar
Director £20.00
Writer £20.00
Legacy
Director £20.00
Writer £20.00
Photo Shoot
Nicolette Mace: the Raven Siren £20.00
Fred Barlow £20.00
Rick Clegg £20.00
Kevin Metis £20.00
Ryuu Blade £20.00
Equipment
Filming
Go Pro £240
Tablet Mount £12.95
Phone Mount £0.92
Tripod £15.33
Tripod £15.33
Tripod Dolly £25.96
Sound
Rode Microphone £43.55
Rode Microphone £43.55
Accessories
Clapperboard £11.90
Go Pro Accessory Kit £34.50
Props
Siren's Lighter £25.50
Siren's Beretta £120
Bolsa Wood £72.50
Blade's Kodachi £21
Bar Towels £8.28
Motorola Flip Phones £156
Whetstone £3.50
Whetstone Oil £6.55
Cigarettes £8
Misc Funds £10
Whiskey £20
Costumes
Siren £130
Blade £155.50
Joe £130
Simon £130
Expenses
Travelling £125
Location Charges £250
Craft £50
The Cast & Characters


Nicolette Mace/The Raven Siren - C.S. Woolley
Ryuu Blade                                              - Gemma Wilson
Simon McGregor                                  - TBC
Fred Barlow                                             - TBC
Joe Dawson                                             - Johnathen Lundie
The roles of Simon McGregor and Fred Barlow are still being auditioned.
Nicolette Mace is a private investigator who is more vigilante than detective and is fixated with the ideal of vengeance being delivered under the guise of justice. She has a checkered past that has influenced her development into a slightly psychotic individual - the murder of her father, the murder and rape of her sister, her mother dying in suspicious circumstances and her own rape. She is seemingly without guilt or a conscience and has lost the fear that she had during a childhood of surviving being the daughter of a Private Investigator.
Ryuu Blade is a world class assassin who was hired by Derek Long to kill Siren when she first began her career and failed. Her failure to kill Siren has driven her to extraordinary lengths to expunge her only failure. She enjoys killing more than any hobby she could take on and goes to great lengths to torture her marks psychologically as well as physically.
Simon McGregor is a club owner with a failing business that he is having to keep from bankruptcy through importing and distributing crack cocaine. Siren once helped Simon to find his sister, Fiona, however his upstanding credentials that he once held no longer act as a smokescreen protecting his business from Siren or those that have hired her.
Joe Dawson is a bar owner and one of the few people that can be considered as a friend of Siren. He owns the bar that Siren chooses to drink in and as a result of knowing her often ends up being dragged into her misfortunes and adventures.
Fred Barlow is the hero and love interest of Nicolette Mace: the Raven Siren. Having saved her from being murdered by villain Kevin Metis, he is determined to protect her and break down all the defences that the heroine has built up to protect herself.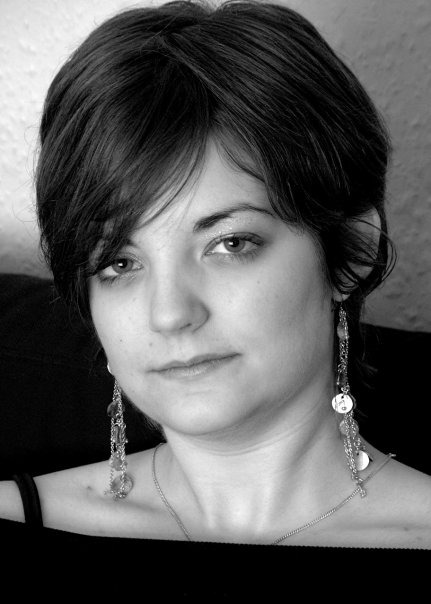 C.S. Woolley appeared in the film Weekend (2011) and has appeared in several plays and musicals on stage that include Look Back in Anger (Helena), Black Comedy (Carol), the Importance of Being Earnest (Lady Bracknell) and Disposing of the Body (Kate).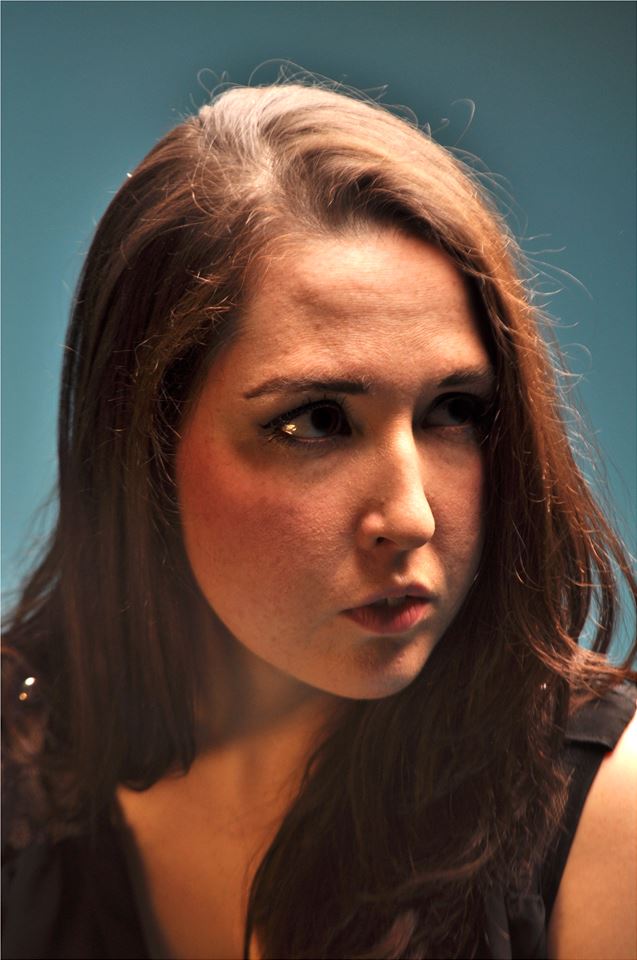 Gemma Wilson is a stage actress that has appeared in
a range of different plays including comedy and drama. She has appeared in 11 different productions in the last ten years. Her most notable roles include Emma Woodhouse in Jane Austen's Emma, Gloria in Boeing Boeing and Belinda/Flavia in Noises Off. She also appeared as an uncredited 1950s housewife in a short film earlier this year.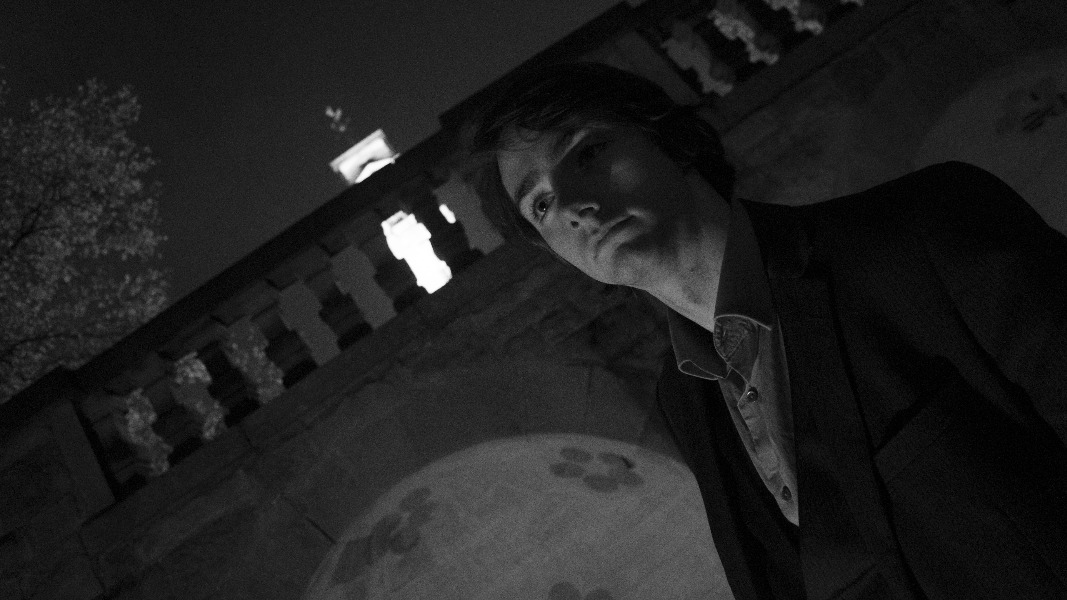 Jonathen Lundie has a wide range of experience performing in musical theatre.
The Crew


The crew is a small but professional unit that operates under the name The Fastidious Monks and One Hand Over the Escape Key.
Directors - Jared Drake & Abigail Lundie

Due to the number of shorts being filmed we have enlisted two directors to take on the challenge of bringing the Raven Siren to life.
Jared Drake - The Streets & Of all the Gin Joints
Abigail Lundie - The Bar, Legacy, Derek Long Saga, Backtrack, Blade, Siren & Blade.
Originally Michael L. Worrall was to direct Siren & Blade but due to availability constraints, Abigail has had to step in. However the practise shoot for Siren and Blade to work on stunt co-ordination was directed by Michael L. Worrall.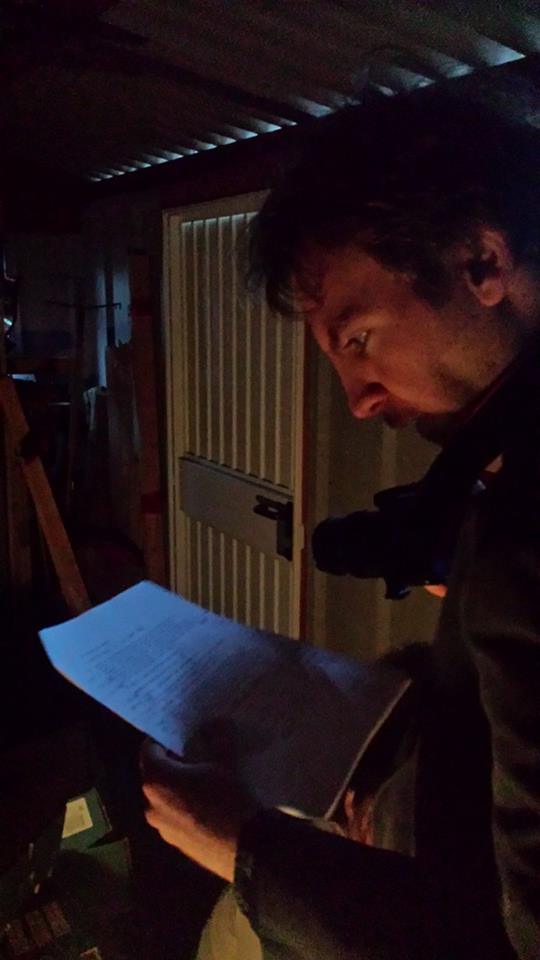 Assistant Director - Michael L. WorrallScreenwriter - C.S. Woolley
C.S. Woolley is the original author of the Nicolette Mace: the Raven Siren series and has published a total of 11 books and has extensive experience writing fiction, freelance blog articles, stage scripts and screen scripts.
Composers - Michael L. Worrall & Emily Worrall
Michael and Emily are both accomlished composers with samples of their music on SoundCloud.
Emily Worrall Soundcloud
Michael L. Worrall Soundcloud
Costume Consultant & Head of Wardrobe - Sam Moden

Costume Creation - Katie O'Brien

Both Sam and Katie have extensive experience in clothing and costume design from theatre to cosplay to clothing.
Stunt Co-ordinator - Sam Moden
Vocalist - Charlotte Hall
Producers - C.S. Woolley & Michael L. Worrall
Editor - Michael L. Worrall
First Aid - C.S. Woolley
Plot co-ordination - Johnathen Lundie
Photography - Jared Drake & Abigail Lundie
Further additions to the crew are to be announced when availability is known.


The Locations
Locations have been chosen in Nottingham, Beeston, Manchester and Cheshire. As locations are confirmed we will update.
Why is this important?


The Raven Siren book series is growing in popularity and the style of writing lends itself to being turned into short episodes very easily.
We set about putting together the Raven Series shorts and web series in order to see the books brought to life as well as complementing the stories, filling out the gaps between the stories and bring a dedicated and professional finish to the shorts and series that we are going to put together.
The shorts being brought to life is the first step for our cast and crew as we already have a mini series, full series and movie trilogy written. These shorts are the first step on the long road to seeing all of these becoming a reality.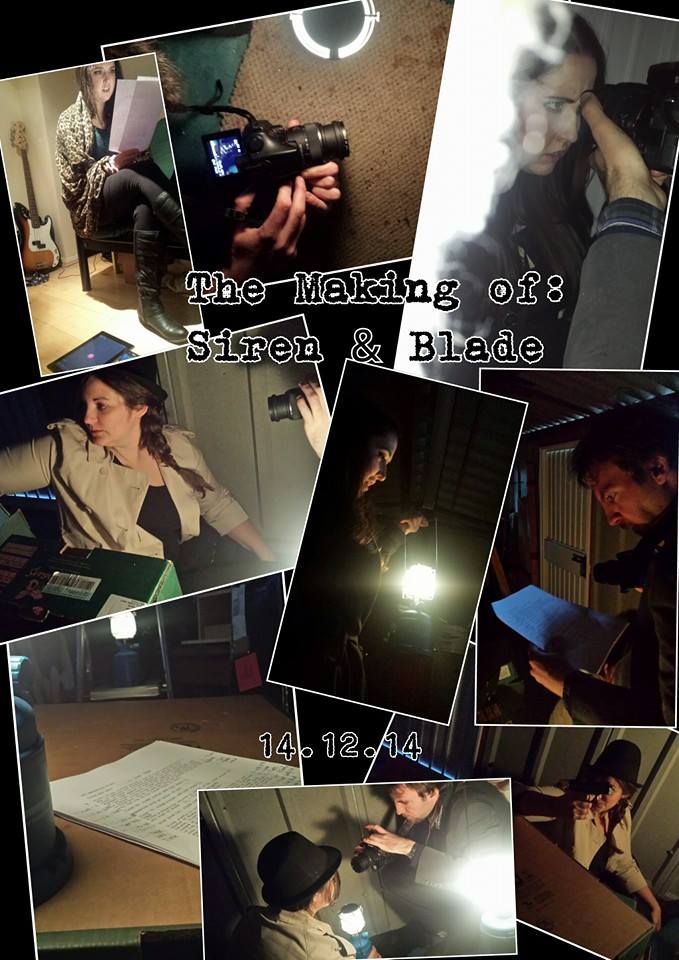 What we will do with the project


The videos that we produce of the shorts will be available through the Nicolette Mace: the Raven Siren website that is currently in the design stages as well as on YouTube. 
We will also be releasing the shorts and the web series in DVD format for purchase when we have enough filmed in order to make the DVDs good value for money.
The music from the series will also be available for sale through digital music sites.


Problems we may face

The potential risks of our project include delays in filming due to personnel being unavailable, equipment failing or breaking and the filming location being unavailable.
Injuries on set may also cause a delay in filming to try and avoid this affecting too many shoots the more dynamic and dangerous shoots are being shot last.
The various shorts are all being filmed on different days which are being dictated by location, cast and crew availability. 
Follow us:
On twitter 
@TheRavenSiren
On 
Facebook