Funds for Dr. Hal Bush's Medical Bills
Hello everyone,
            On the evening of January 21st, 2021, my uncle, Hal Bush fell at home in his basement and suffered a traumatic brain injury. After being rushed to St. Louis University Hospital it was determined that he needed a craniectomy to relieve the pressure and bleeding on the brain. He spent a month in the ICU before being transferred to the Neurology floor at SLU hospital. There he spent 3 weeks there before being discharged to a skilled nursing facility.
            We have gone back and forth with doctors and surgeons and now Hal's insurance has decided to stop covering his stay at the skilled nursing facility. Hal has faithfully paid into this healthcare policy for 25+ years and to be turned away and told that he is discharged while still recouping from 3 major surgeries in the last 2 and a half months is very disappointing.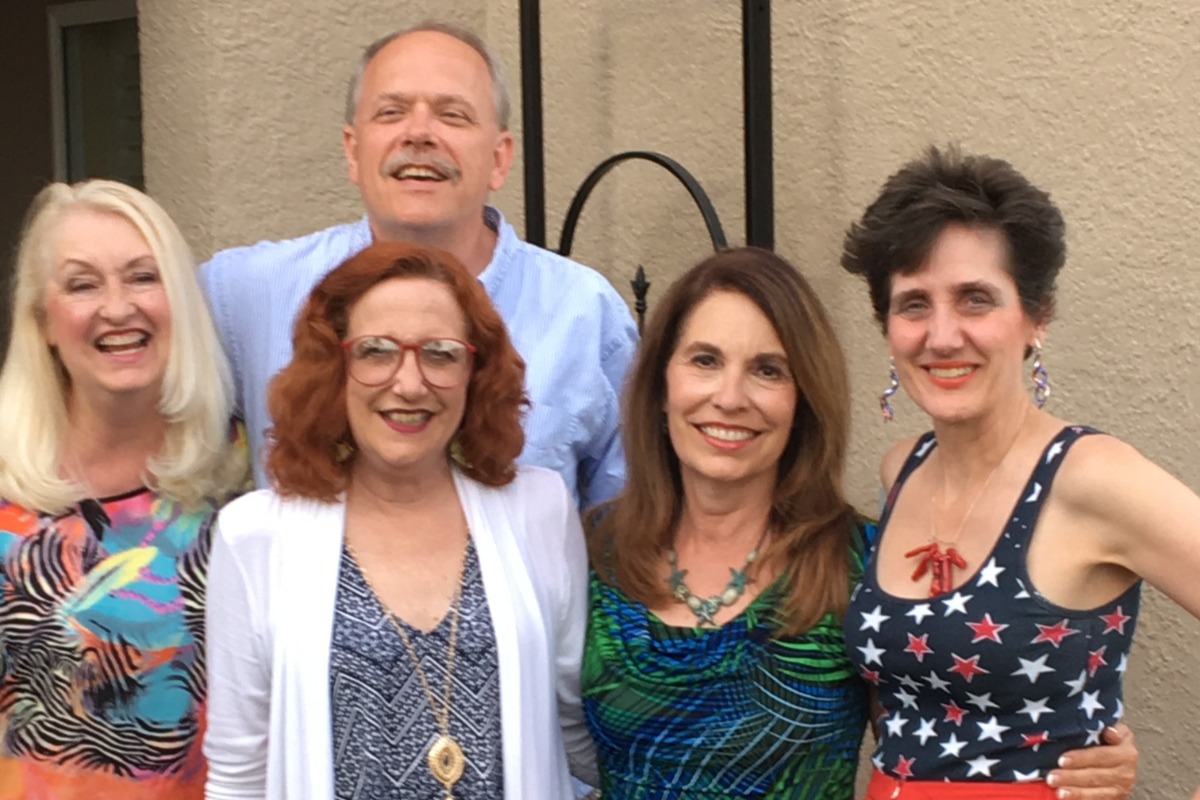 Today we are asking for help to cover the expenses required to stay in the skilled nursing facility. We are hoping to raise $30,000 to cover all expenses over the next few months.
            60-80% of people with severe brain injuries survive and live to have a meaningful life. If you know Hal, you know that he has always been in the top percentile of everything. Multiple experts that we have talked to, including his neurosurgeon, have said that it can take up to 6 months post craniectomy for a person to awaken from a coma like his. We truly believe that he has not been given a fair shot at recovery and surfacing from this disorder of consciousness (DOC).
            I know that the last year has been trying for everyone, but even a few dollars will help us ensure he is well looked after and taken care of while we wait to see if he is able to gain consciousness again.
            Hal has lived an awe-inspiring life and has accomplished much:
He has an M.A., M.S., and a Ph. D from Indiana University and he is a full Professor of American Lit at St. Louis University. He is a Fulbright Scholar and respected researcher of American Literature and American Studies, Historical Approaches to Literature, Cultural Studies, the Profession of English, Christianity, and Literature. He has taught on multiple continents, in multiple countries and has written multiple academic books. He is a prominent living expert on Mark Twain, Abraham Lincoln, and Earnest Hemingway.
His recent debut novel, The Hemingway Files, has been critically acclaimed and can be found on Amazon (link below). Uncle Hal's most recent literary endeavor, The Spiritual Life of the Mind: The Science of Virtue, Passion, and Connection, happens to be on the mind's capacity for growth and the spiritual ramifications of new research into the mind. He is also Chairman of the Board for New Covenant Legal Service, a local non-profit offering legal advice for the poor and the displaced in St. Louis.
We are certain that Hal's brain has the capacity to learn new patterns and recover from this event if only he is given the chance.
On behalf of the Bush family, I thank you all for your support and care during this challenging time.
-Chelsea Franko (Hal's niece)
Other ways to help:

By going to his Blog,
Spiritual Coffee, 
for Patheos.com, checking out his articles, and even commenting, there is a monetary kickback. That link is here:
https://www.patheos.com/blogs/spiritualcoffee/author/hbush/
To purchase his novel
The Hemingway Files
on
Amazon
:
https://www.amazon.com/dp/B071WSWLRV/ref=dp-kindle-redirect?_encoding=UTF8&btkr=1
Link to Hal's St. Louis University Faculty Page:
https://www.slu.edu/arts-and-sciences/english/faculty/harold-bush.php
Other Books:
Lincoln In His Own Time
https://www.uipress.uiowa.edu/books/9781609380441/lincoln-in-his-own-time
Mark Twain and the Spiritual Crisis of His Age
http://www.uapress.ua.edu/product/Mark-Twain-and-the-Spiritual-Crisis-of-His-Age,1786.aspx
For daily updates on his condition, go to
HERE
to caringbridg.com.
Organizer and beneficiary
Chelsea Franko
Organizer
St Louis, MO