Help us raise marketing budget for Target List!
Target List is an action-comedy PG-13 high-energy film suitable for your entire family.
Although releasing the film is a huge achievement, the film will not be seen without a huge marketing effort to make our audience aware of the film!
This is where we need your help!
Any donation you can give will help us market the film and find our audience to watch this important and entertaining film!
Also, buying the film, sharing the links and reviewing it will all help us raise money and awareness toward this film!
What is the story about?
After announcing a ground-breaking cancer cure, five members of the research team are targeted by an assassin hired by big pharma. When two researchers escape the attack, they soon find themselves framed for the crime and on the killer's target list.
What is the status?
The film is currently released on Amazon Prime Video, Vimeo and on DVD.
iTunes release is anticipated in April-May followed by other channels. Check our
website
for updates!
Use of donations:
All donations will be used exclusively to market the movie.
Production company:
Mad Wife Productions
 is an award-winning full-service film production company specializing in high-quality storytelling. With years of experience working in Digital Cinema, MWP can create the production of your dreams.
Filmmakers
MJ Palo
(writer, director, executive producer) -- MJ is an award-winning screenwriter and director best known for her feature films Baby Money and Carp-e Diem. MJ started her film career as a screenwriter but quickly discovered her passion for directing and producing. MJ has produced/directed several shorts and TV pilots and two of her feature screenplays, Crimson Road and Being Benjamin, are currently in development.
Andrew Arguello
(director, cinematographer, editor) - Andrew has worked in the film industry for almost 10 years. He started his career with the Walt Disney Company, working in Florida and California. After leaving Disney to pursue independent filmmaking, Andrew started his own production company. Andrew's goal is to create the highest quality narrative stories and has been involved with projects from low budget indie projects to world-famous high budget projects. He has worked with Gary Baum (Will & Grace), James Burrows (Will & Grace) and John Ealer (Netflix's Roman Empire) and on films and TV shows like Carp-e Diem and Rennervations.
Creator/writer:
John Reizer
is a magna cum laude graduate of Sherman College of Chiropractic, a former associate professor of clinical sciences, and a practicing chiropractor for over 33 years. John has authored several novels. His most recent works are Plandemic, The Visitors, Aftermath, False Memory, The Homecoming, Frequency, and The Target List. He was also a co-executive producer of No Virtue season 1.
OTHER MAD WIFE FILMS
Twilight Reno Season 1 is available on
Tubi TV
for free wathing!
CREW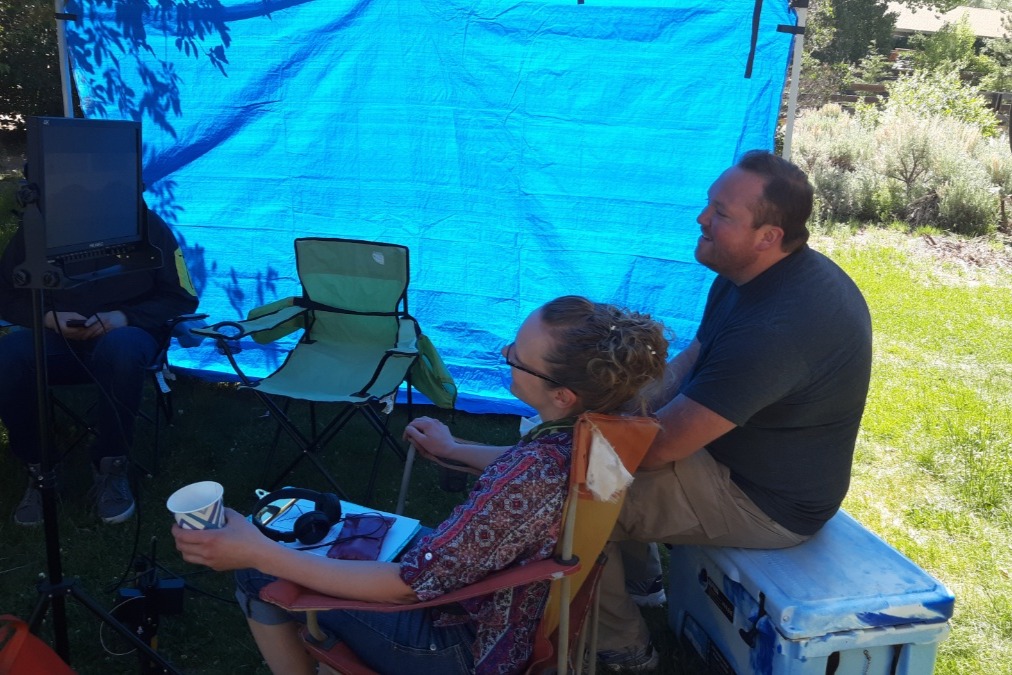 Fundraising team (2)
MJ Palo
Organizer
Raised $250 from 2 donations
Reno, NV
John Reizer
Team member
Raised $7,585 from 57 donations
This team raised $640 from 14 other donations.