Help Remote Villages in Nepal
On 25 April, my boyfriend Ben and I were in Pokhara, Nepal when the magnitude 7.8 earthquake struck, killing over 8000 people, injuring thousands more, and destroying an estimated 500,000 homes.
It was a terrifying experience, but we were lucky to have remained unharmed and safe throughout the quake and the numerous aftershocks. Three days later we traveled to Kathmandu to make our flight home and saw the wreckage first hand.
We left Nepal with a return ticket and the intention of volunteering our time to help victims in any way we could when we get back.
Lines for clean water in Kathmandu (taken by Ben the day before we left)
While in the US, we have been in contact with several organizations working on the ground in the most affected rural areas. One organization is currently raising funds for a home reconstruction project in the Sindhupalchok district. They are also in need of medical supplies for the upcoming monsoon season.
Supplies such as:
-basic first aid knits
-diarrhea and dysentery medication
-water purification tabets** (very Important)
-common cold, fever and other communicable diseases.
The goal of this fund to help families living in these rural villages receive housing and to deliver medical supplies. Ben and I will be traveling to Nepal on June 2. Once we arrive in Kathmandu we will travel 5 hours north to local communities in Sindhupalchok. Any amount you give will be used towards supplies listed above and home reconstruction projects in the region.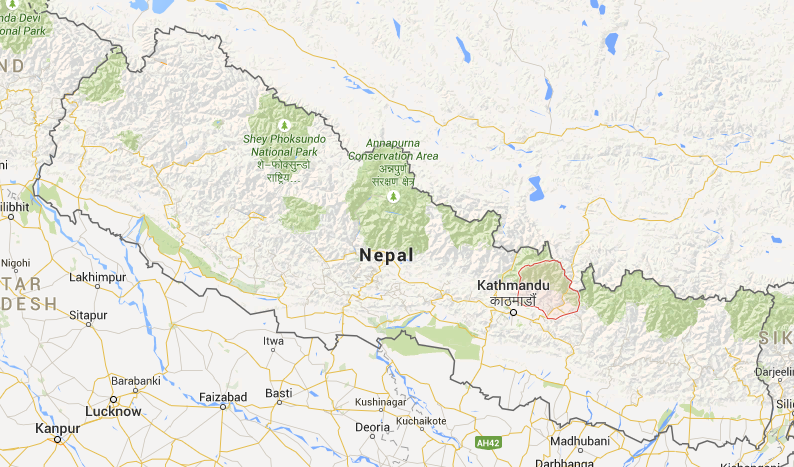 Sindhupalchok district (highlighted in red)
Our intention is to have funds and supplies donated directly to those who need it most. Absolutely zero of the funds collected will go towards our personal travel or living expenses. Our airfare, food, accommodation, etc will be purchased on our own expense. 100% of the funds will be donated to reconstruction projects in the areas worst affected by the earthquake.  
We will have updates on our travel website about our efforts to keep you informed of exactly where and how your money is being used.  Visit or subscribe to our travel site for updates: www.movingmindful.com 
***
Before the earthquake, we spent three weeks hiking in the Annapurna region. The local people we met along the way seemed to possess a very spiritual and positive disposition in life. Nepal is one of the poorest countries in the world, and many struggle to have their basic needs met. But one thing that amazed me was their level of interconnectedness and peace while dealing with life's struggles.
After the earthquake, while in Kathmandu, Ben visited a few camps to give away our jackets, sleeping bags, wool socks and several blankets. We didn't have much to give and at first he thought he might be bombarded with people in need. But the opposite happened; many people didn't want to take our things. They instead would mention a family a few tents down who they felt needed it more. 
It's really moving to see people taking care of one another instead of thinking only of their own circumstances. This is a true testament to the kindness and resilience of the Nepali people. We would like to help as many families as we can rebuild their home, so they can begin building their lives.
-Christina
[email redacted]
w
ww.movingmindful.com