New space needed for our customers benefit
Hi, my name is Tracie, and my husband is Bob. We own and operate Pet Cremations, LLC., on our North Central, Rural PA farm from our street-level basement, and our cremation machine is behind our house. We cremate one pet at a time, 100% guaranteed each and every time. We are open 24/7/365 days a year, and we also will pick up your deceased pet day or night. We also make one-of-a-kind ash containers (Pet Urns). Pictured here is only 6 of the hundreds of pet urns I have made in the 2 years we have been open, to see all the pet urns I have made there is a link below for pet urns 2021, 2022 & 2023.
We also have three different kinds of paw and nose prints (ink, jewelry, and impressions). We also offer 14 different designs of keepsakes that hold your pet's ashes and a snippet of their hair. We would like to offer some local artist memorial creations for our pet owners to remember their pet, but we do not have the space to show off their merchandise.
We also have 2 dogs "Dutch & Whiskey" and one of our cats "Snowman" as "grief counselors" on payroll that greet all of our customers when they arrive with their deceased pets and our dogs and cat bring smiles and laughter that help our pet parents during their time of need.
Dutch & Whiskey
Snowman
We are fundraising to expand our Pet Cremation business as we have literally outgrown our space in the two years we have been open since January of 2021. Currently, the office, ½ of the craft area, the grieving area, and pet prep area and product display shelves are all in the front half of the basement garage which is approximately 17 x 20. The back half of the basement/garage (17 x 20) is the second half of the craft area and craft supplies, and the bone grinders that make the bones into fine ashes.
Current space - 17 x 40 - not to scale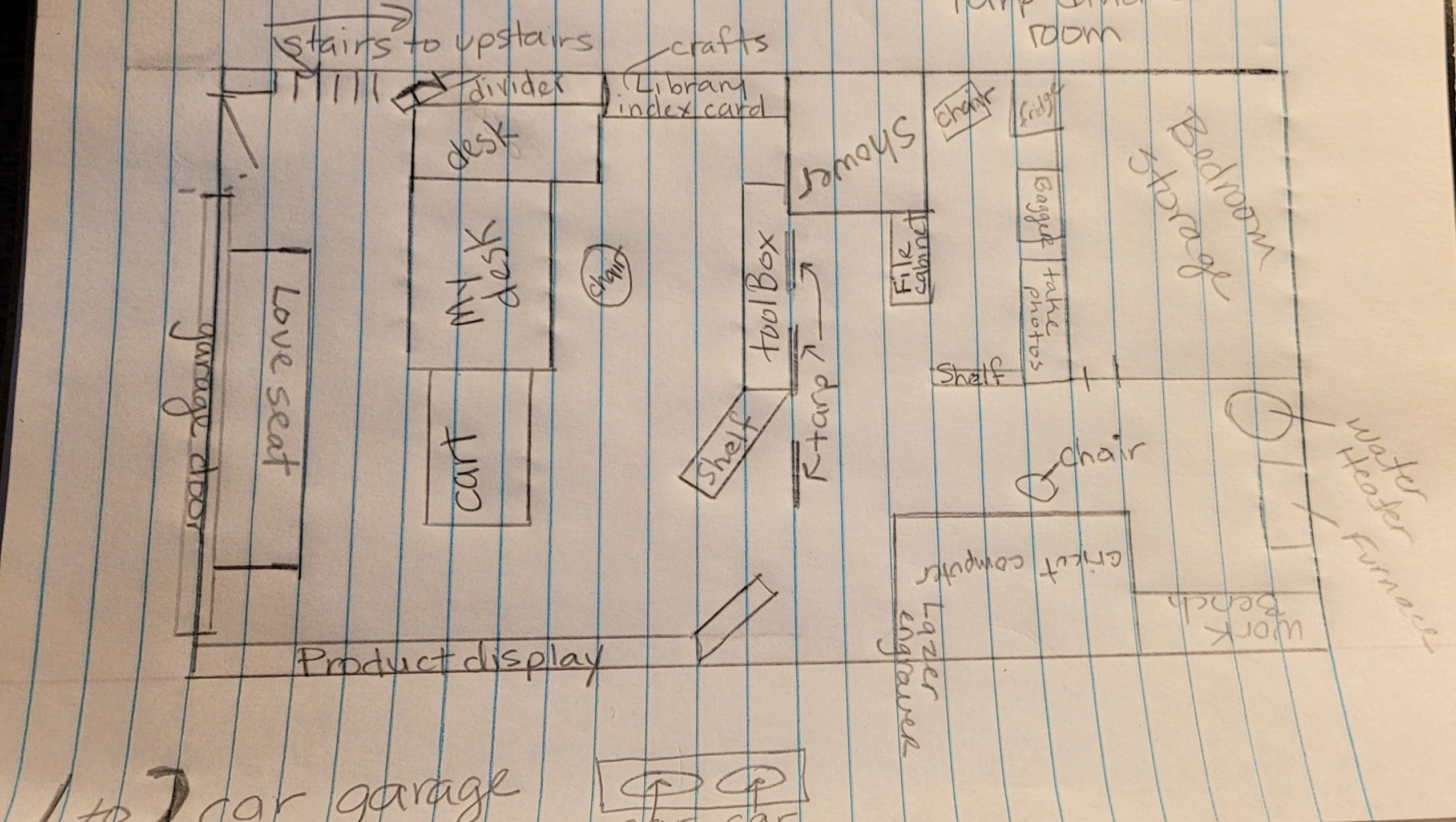 The proposed building - 30 x 60 - not to scale
The new building pictured above would separate the office, craft room, grieving parlor, pet prep (paw & nose prints, snippet of hair) and product display, so when we have more than one (1) customer arriving, no one is waiting outside to be seen.
This is where the proposed building is going (marked in green).
For everyone that donates we will have your name and/or business name listed on the wall of our new building, and also listed on our website. If you want to remain anonymous, we can do that too. Please just let us know. Our "story" is below the "How" we will spend the funds we get.
How we plan to spend the fundraising money: Permits to build; build a 3 bay, heated concrete floor building that will have separate rooms which are an office, a bathroom, a walk-in freezer, (floor not heated in freezer) a craft room, pet prep area (paw & nose prints, snippet of hair), a break room with a kitchenette, a washer/dryer as we get lots of blankets and pet bedding that needs washed and donated to rescues, and a cot for in the event we can get an employee that stays overnight on call, product display room, and a grieving parlor so pet owners can say their final goodbyes in private. We also need a bit of office furniture, a nice loveseat or couch for customers to sit on, and an office desk. I would also like a lime green toolbox (approx. $4,000 at Harbor Freight) to house a lot of my craft supplies as my current toolbox is overstuffed and I have run out of space in it. We also need a scale on wheels that raises and lowers so that we can weigh the pets and not have to move them more than once as we currently do. We take cart out to vehicle, put pet on the buckboard, bring inside, take buckboard & pet and put them on the desk, put table top scale on cart then put buckboard & pet on the scale, then take the scale out from under the buckboard. We also would like to have a heated concrete parking area, so our customers are safe in the winter months delivering their deceased pets as it gets quite icy in our driveway. We would like to buy another cremation machine or 2 so that we can cremate a second & 3rd pet, and our customers do not have to wait for an extended amount of time to receive back their pet's ashes.
With us doing a fundraiser to expand and build a new building it will help to keep our cremation prices down for our customers, if we have to get another loan, our prices will have to go up to offset the cost of expanding and I really don't want to do that because I care so much for others and I have been in my customers shoes when a beloved pet crosses the rainbow bridge.
We started our pet cremation business for a few reasons which were: Bob and I love spending time together and we have so much fun together! (1.) We wanted a business we could run from our home, be able to come and go as we pleased, and not be tied to staying in the office or store waiting for someone to come and hope they would spend some money. (2.) Another reason we started a pet cremation business was way before we even thought about pet cremation we were at a business one day and took the dogs for a walk to do their business before it was our time to be seen, we happened to walk near the back of the building where we saw a person take several pets out of a freezer and put in a machine that looked like a wood burner, we asked each other what was going on, neither of us even knew about pet cremation as we had always buried our pets on the farm. We asked when we went inside what was that machine that looked like a wood burner, we were told it was a pet cremator. We didn't ask any other questions or comment any further. (2A.) On another occasion, we were at a business and there was a van outside, a person came out with a cart with body bags and put them in the van, I asked what they were doing, and they said they were picking up pets to be taken to be cremated in Philadelphia. I didn't ask any other questions or comment any further, but I did wonder why they were taking pets 8 hours away, surely there was someplace closer. I also thought and discussed with Bob; I wonder if they would just put all the pets in the cremation machine together like what we had seen at the other location. How would the company know whose pet belonged to whom and would the pet owners get all of their pet back or were the ashes divvied up based on the approx. weight of each pet and I also thought about what if that was my pet and whose pet is in with my pet or if I even got my pet back, let alone all of my pet. We had a lot of unanswered questions, but we didn't discuss them any further as I said we didn't cremate our pets, we buried them on the farm. (2B.) Then one other time 2 friends of mine worked at a business that did pet cremation, shortly after they were hired they were in charge of cremating pets, They ended up quitting because they were instructed to put several pets in the cremation machine, the pets all had pet owners name, along with pet name and the pet owner had paid for private cremation and the pet owner did not get what they paid for. (3.) And lastly I love doing crafts, I used to make crafts as a kid, and when I moved out at 18 I took my totes of crafts hoping to stay involved with crafts, but life took over, got married, had kids, went to work, got a divorce, moved a 100 times from Idaho to several locations in California then to several locations in my final destination of Pennsylvania, all the while taking my few totes everywhere I went as I just knew that someday I would make crafts again, Never Ever did I think I would make custom designed ash containers (Pet Urns) for pets! Well, that is exactly what I do, and I love it, I have since added to my craft collection, the toolbox, library card furniture all FULL of crafts and my extensive ribbons to the right of picture, I have more stuff in the back room.
Bob and I are both in our second marriage with 4 kids and 5 grandkids between us, and we are getting up there in the young ages of coming 59 and 62. We have worked hard all our lives working regular jobs with Bob being in the heavy equipment coal business and farming, Bob sold hay and transported the Amish to work. We both took the lady Amish to visit relatives and took them shopping which would include yard sales, we loved being around our Amish friends. All my life, I was in the caregiving field, outpatient therapy, counseling, and school bus driving and always running some sort of side hustle all my life, my latest was having a horse trail riding business, (Borrowing Freedom) which Bob was a big part of it as well, we also offered riding lessons, horse and pony rides, breeding of Gypsy Vanner horses and buying and selling of horses for almost 20 years that Bob and I have been together.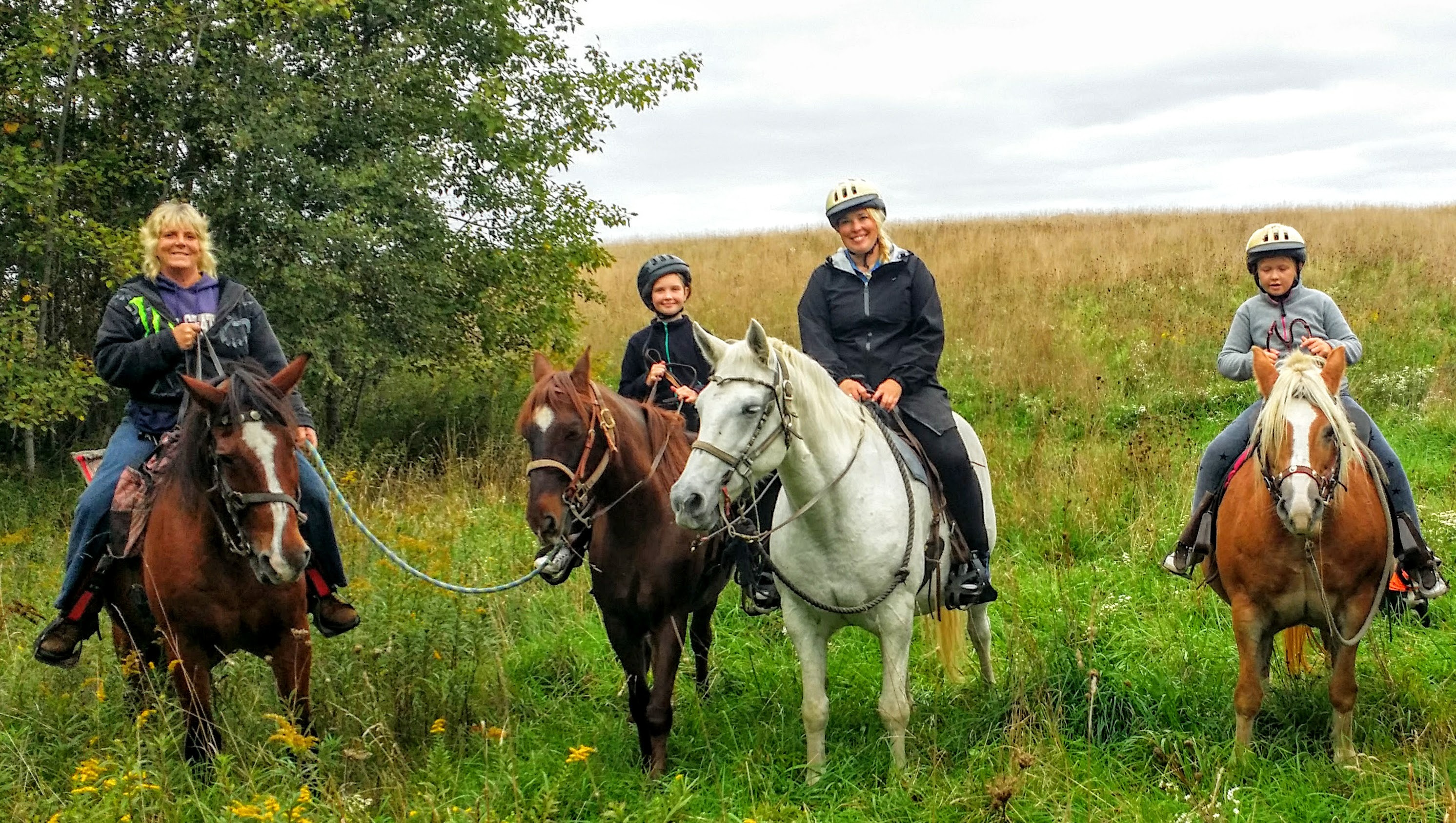 We also had and still do a corn maze...
and tractor-driven hayrides in a hay wagon for 6 weeks in the fall.
So when the pandemic hit in March 2020, we were put out of business the day Covid-19 was announced. Not one single person called or came by for any reason whatsoever. When you have a thriving busy farm with people at the farm all the time to NOT a soul in a split second, you literally panic, of course Bob still worked in the coal business, and I was running the farm businesses as my latest private caregiving job ended in Dec. 2017 when my client passed away after taking care of him for over 10 years.
Anyways, when the pandemic hit and we got over the shock of not having a business left to provide for our family as Bob's work just wasn't enough to sustain us and we didn't qualify for any government help, we decided we needed to come up with a business that we could do at home and that most people would need or want what we offered and that we could be open during the pandemic. We knew that health care (diets) and pets were big business, so we decided on pets as we would not be good candidates for diet stuff as we are fat and sassy (comfortable). So, we decided that a pet business would be the way to go, as we love pets, and we have and still do have lots of different kinds of pets from domestic to livestock. We also had to decide what kind of pet business we could run from our home whether it was an internet or physical location business as we didn't want to be tied down to a store with set hours and days and hope someone would come and spend money.
In 2016 we went to the township and the Department of Environment Protection (DEP) and got the approval to have a pet cemetery and a pet cremation business. Well, life took over and all that was put on the back burner of life, until the pandemic, and we decided to see if this was the way to go since it was pet related and it could be a home business and by appointment only. We did some research, got a business loan, and surveyed people about cemetery vs cremation, cremation won as not one person was interested in a cemetery, so we bought the cremation equipment in Oct. 2020, and it arrived on Dec. 26th, 2020. Installed it and opened on Jan. 1st, 2021, only to be shut down by the township shortly thereafter, we needed this and needed that, we did what was asked and reopened a couple of weeks later only to be shut down again a couple of days later as we needed this and needed that. This opening and closing happened several times and why oh why didn't they tell us everything we needed before we opened the second time? Well, on Aug. 30th, 2021, we were officially opened and legal all the way around.
Click the link to see our very first video ever made
https://youtu.be/095h7jRUDBY
, it was a grant contest thru Fed X, since we just had opened and we didn't ship anything thru Fed X, I didn't win, but it was a good experience anyhow and the video shows our cremation machine.
To see all the ash containers I have made for our pet parents for their pets. Click the link for our website.
We have set up a special bank account just for donations at CNB Bank in Clearfield, PA. – The people there are aware to keep a look out for your donations. You would make checks payable to Pet Cremations Building Fund, You can mail your checks directly to the bank at 1231 S. Second St. Clearfield, PA 16830, or mail them to us at 440 Lytle Rd, Glen Richey, PA 16837
we have other ways you can donate as well, such as
Thank you for taking the time to read and I pray we are able to build this spring of 2023 and have the new building ready to go by Sept. 2023.
Tracie & Bob