From Novice to Beijing 2022 Olympian
$685
of $20,000 goal
Raised by
19
people in 6 months
Hello, Supporters!
(Em português embaixo das imagens) 
I have been presented the opportunity to become the first skeleton athlete to represent Brazil at the 2022 Olympic Games hosted in Beijing, China. And for those of you who may not know, skeleton is the sport where you lay on a sled and go down an ice track at speeds over 130km/hr head-first.  
Competing for an emerging nation as an international athlete has its obstacles, the largest being funding as training costs add to what is already an expensive sport. Even with some assistance from the Brazilian Ice Sport Federation, money still falls short. For example, there are only 4 tracks in North America to compete on and 9 in Europe. Travel costs, therefore, continue to be high as it is not only me that needs travel arrangements, but my sled and extensive amounts of equipment are also needed for me to perform at my best during the competitions. Additional cost come in many forms including:
•    Accommodation
•    Food
•    Car Rentals (gas and mileage)
•    Race fees/Track fees  
•    Coaching (Track Coach, Sprinting Coach, And Lifting Coach)
•    Gear (Shoes, speed suits, wraps, etc.)
•    Gym Fees
•    Off Season Training Programs  
As such, I hope that with your additional assistance the financial burden of this competition does not have to hinder my dream of participating at the 2022 Winter Olympics. Words only limit my ability to express how grateful I am to each and every person who has supported me thus far! So please feel free to spread my dream, share the page or donate so together we can make history!  
Once I have set a goal in my mind, I strive and only give 100% of my efforts until I accomplish it. The money I am currently hoping to collect would allow me to complete training runs in Whistler, BC prior to the World Championships in March as well as aid my travels and World Championships itself. Like any sport the more practice the better, so since I am giving my all I am looking to practice as much as possible, and am further fueled by potentially setting history as the First Female Brazilian skeleton athlete to compete in the World Championships. Any remainder of funds would be used to further develop my skills and help finish off my 2018/2019 racing season!
As well if anyone is wanting to or know someone that would be interested in taking further part in my journey in forms of sponsorships or possible travel deals, would also be greatly appreciated.  
Thanks for Everything! 
NICOLE SILVEIRA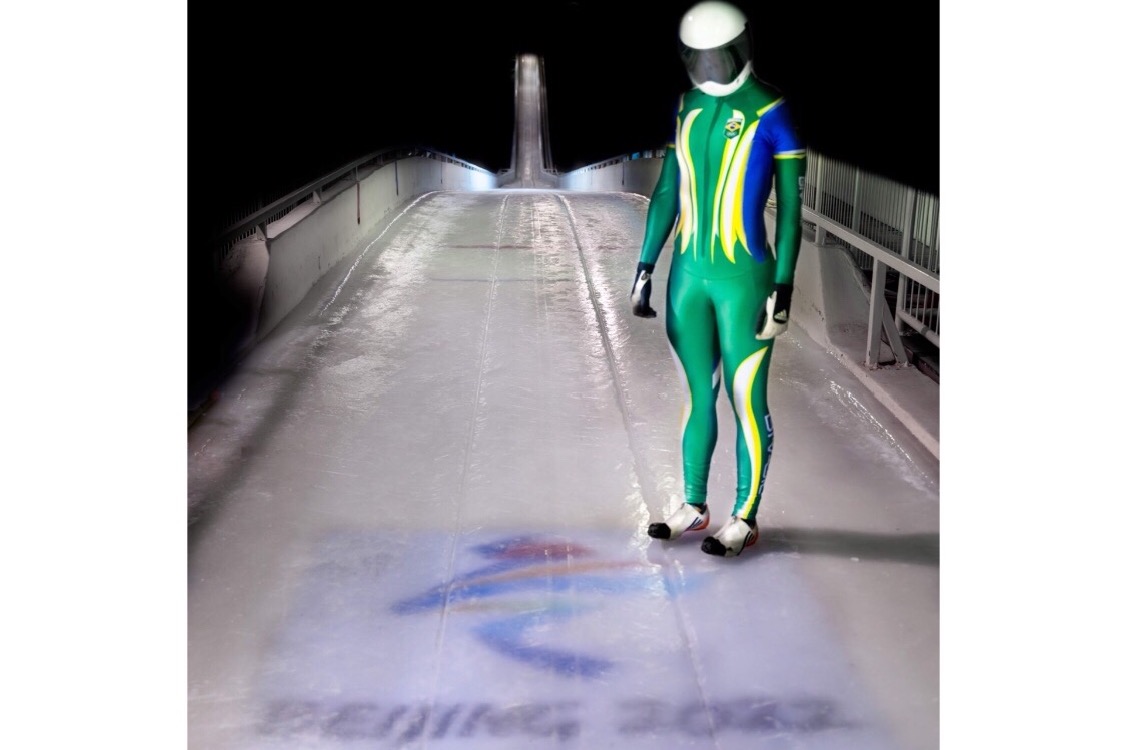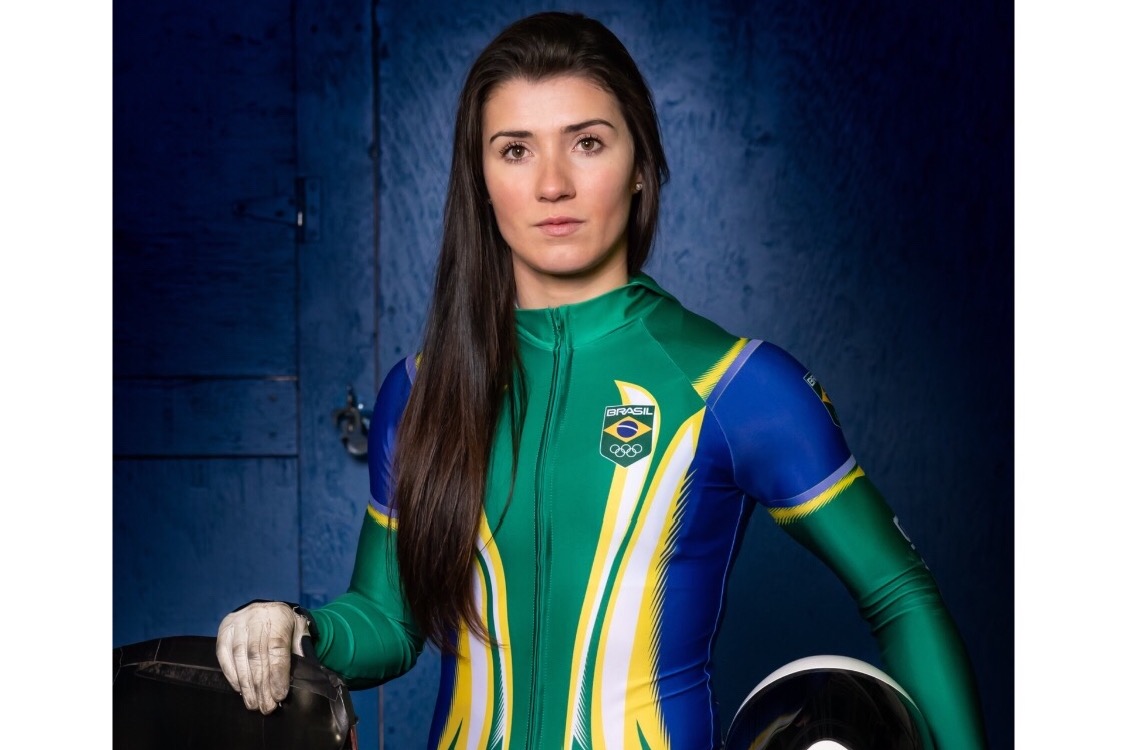 Olá pessoal!
Recebi uma oportunidade muito especial de me tornar a primeiraatleta de skeleton a representar o Brasil nos Jogos Olímpicos de 2022, em Pequim, na China. E para aqueles de vocês que talveznão conhecem o esporte, na competicao de skeleton o atleta se deita em um trenó e desce uma pista de gelo a velocidadessuperiores a 130 km/h.
Competir por um país emergente como uma atleta internacionaltem seus obstáculos, sendo o maior deles o financiamento para as competicoes, já que os custos de treinamento e viagens saoextremamente caros. Mesmo com alguma ajuda da federaçãobrasileira de esportes de gelo, o dinheiro ainda é insuficiente. Por exemplo, existem apenas 4 pistas na América do Norte para competir e 9 na Europa. Os custos de viagem, portanto, saomuito altos, pois não é só eu quem precisa de planos de viagem, mas meu trenó e uma grande quantidade de equipamentostambém são necessários para que eu tenha o melhor desempenhodurante as competições. Custo adicional vem em muitas formas, incluindo:
• Alojamento
• Comida
• Aluguel de carros (gás e quilometragem)
• Taxas de corrida / taxas de rastreamento
• Treinadores (corrida de velocidade, corrida de saida e de levantamento de peso)
• Uniforme (Sapatos, macacao especial, fitas, etc.)
• Taxas de academias
• Programas de Treinamento Fora da Temporada
Como tal, espero que, com a sua ajuda adicional, o encargofinanceiro desta competição não tenha de impedir o meu sonhode participar nos Jogos Olímpicos de Inverno de 2022. Nao tenho palavras para expressar o quanto sou grata a todas pessoasque me apoiaram até agora! Então, por favor, sinta-se a vontadepara compartilhar o meu sonho, a página ou doar para que juntospossamos fazer história!
Uma vez que coloco uma meta em minha mente, eu me esforçoe sempre dou 100% das minhas forcas até conseguir chegar no meu objetivo final. O dinheiro que estou esperando coletar me permitiria completar as corridas de treinamento em Whistler, BC, antes do Campeonato Mundial em março, bem como ajudarminhas viagens e o próprio Campeonato Mundial. Como qualquer esporte, quanto mais praticar, melhor, então, comoestou dando tudo de mim, procuro praticar o máximo possível, e sou ainda mais estimulada pela história em ser a primeira atletafeminina brasileira a competir no Campeonato Mundial. Qualquer fundos extras seriam usados para desenvolver minhashabilidades e ajudar a terminar minha temporada de 2018/2019!
Também, se alguém conhece empresas ou pessoas que estariaminteressadas em tomar parte na minha jornada em formas de patrocínios ou possíveis acordos de viagem, também seria muitoapreciado.
Obrigada por tudo!
 NICOLE SILVEIRA
+ Read More