Meet Middleton, WI, Police Officer Katie Barrios and her family, including Husband Joe (decorated Iraq war veteran and Philadelphia, PA police officer), and children Cole (19), Samantha (15), Joey (5), and Abigail (4).  Like so many, Katie's family is her world.
Katie is a vibrant, cheerful, charismatic, funny, and lovable wife, mother, daughter, sister, and friend.  She lights up a room when she enters it, and you only need to meet her once to fall in love with her.
A 17 year law enforcement veteran, Katie was getting ready for work on the evening of January 8th, when she collapsed.  Katie ultimately found herself at the University of Wisconsin – Madison hospital where she learned she had a large mass on her brain.  Katie endured eight hours of brain surgery the following day, and was diagnosed with Grade IV Glioblastoma – a very aggressive, malignant brain tumor.  Katie will begin treatment on February 13, 2017, including radiation followed by chemotherapy.
Katie has only been with the City of Middleton Police Department for five months, but we feel like we have known her for a lifetime.  Before becoming a Police Officer in Middleton, Katie worked for the Warminster Police Department, a suburb of Philadelphia, the Mt. Horeb Police Department in Mt. Horeb, WI and she began her 17 year law enforcement career with the Iowa County Sheriff's Department, Dodgeville WI in 2001.  She recently returned to WI to be closer to her family.
Prior to learning of her illness, Katie dreamed of taking her family to Disney.  With your help, "Friends of Katie" will make that happen, and will help with medical expenses along the way.  Any donation, large or small, would be greatly appreciated.
"I do believe we're all connected. I do believe in positive energy. I do believe in the power of prayer. I do believe in putting good out into the world. And I believe in taking care of each other." – Harvey Fierstein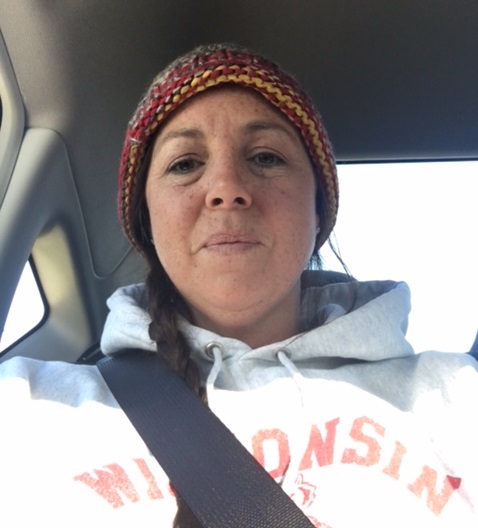 Organizer
Keith Cleasby
Organizer
City of Middleton, WI