Friends of Will, 2019 - 2020
I feel like Bill Murray in Groundhog Day.  
When I wake, I worry about my son, Will.  Throughout the day, although distracted by work, I worry.  And at night, I lay staring at the ceiling, my mind consumed by his well-being.  I worry hour after hour, day after day, week after week, month after month and year after year.  He had his first seizure at 9 months old; he's now 15.  It has been a very long "day".  Thankfully, I have someone as wonderful as Andie McDowell (Bill's fancy in Groundhog Day) and all of you, Friends of Will with me on this journey.
I worry about things, most parents do not, fortunately.  My mind swirls with concerns such as:
How many seizures he will have today?
When he does seize, will he fall to the ground and hurt himself? 
Despite being so "different", will he be treated with the dignity and respect he deserves?
Does he know how much I love him?
Will he ever advance past his current IQ, that of an 18th month old? 
As some of you know, Will was born with a rare neurological disorder (Cortical Dysplacia) and requires 24/7 attention and care.  He can never be left alone.  Never.
At 12:00am (midnight) Saturday November 16th my family will start the first annual, Friends of Will 24-hour "run".  One of us will be on the track at Cold Spring Harbor High School for 24 consecutive hours to raise money for Will's amazing school, The Center for Discovery
https://thecenterfordiscovery.org/
and awareness of the round-the-clock and never-ending challenges people with disabilities and their families endure.  Will lives and attends school at The Center for Discovery in upstate New York.  While we miss him immensely, we know it's the best place for him.  We're blessed he is there.
The Center for Discovery, designated as a Center of Excellence by the New York State Department of Health of OPWW, is a major research and specialty center that offers residential, medical, clinical and special education programs as well as world-class Music and Creative Arts Therapy, Adapted Physical Education, and a biodynamic agricultural program among other services.  Located on 1,500 acres in the Mid-Hudson Region, The Center has become a magnet institution where individual, from around the world travel to receive highly advanced care and access to groundbreaking research and treatment for complex conditions.  The Center serves 1,200 children and adults and employs more than 1,700 teachers, care-givers, medical personnel, chefs, etc.
I am reaching out to ask if you and a few friends might join us?  Our pace will be slow and, slower while I'm on the track.  Everyone is invited…young, old, handicapped, able-bodied, etc.  People like Will and The Center for Discovery need your support.  Raising a special needs child / adult is a Herculean task.  As a small token of our appreciation, anyone who participates is invited to our house, Sunday, November 17 at noon for a casual brunch (336 West Neck Road, Huntington, NY 11743).  Our goal this year is to raise $30,000.  All proceeds from this event go toward funding an adaptive special needs playground at The Center for Discovery.  Photo of partially built playground is below.
If exercise isn't your thing (like me), please consider coming out to cheer us on, saying hello and making a donation.  Since our first campaign, collectively, we've raised roughly $150,000.  Thank you!  
To learn more about Will, please visit his Facebook page (Will Schupler).  
https://www.facebook.com/profile.php?id=100005132507790.
Thank you for your on-going support of Will and our family throughout the years.  We would not have endured without it and you. 
God bless.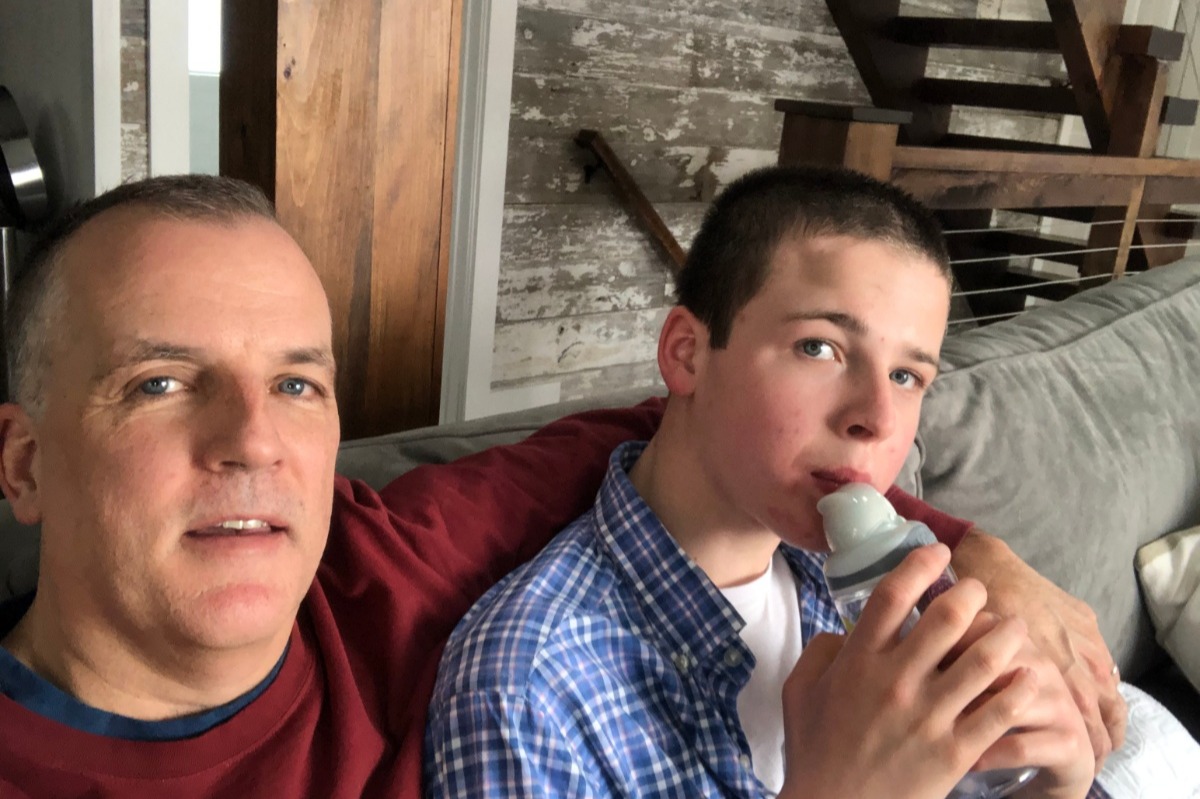 Organizer

Registered nonprofit
Donations are typically 100% tax deductible in the US.