Frida the Mermaid Dog is coming to New York! After a life of abuse (read her story below) Frida is saying HASTA LA VISTA and flying to New York to start her new life! She is looking for her family, and in the meantime will spend her time between my good friends at
Animal Haven
and myself. We are going to address her physical needs (she will probably need some rehab and a wheelchair) and I will need help with the costs (currently estimated at about $2,500, but much more if any surgery or long term treatment/rehab is needed).
Frida also wants to help raise funds for
Riviera Rescue
, the rescue that saved her from a life of abuse in Mexico. They currently have about 20 dogs in their care, all with various medical conditions. They need about $1,500 a month to operate and they owe about $2,500 to their vet. With the money raised, we can help cover these debts and give Riviera Rescue a financial head start for 2018!
- With $5,000, we can help Frida start her new life, AND cover Rivera Rescue's outstanding vet bills. Once that goal is reached, I will donate $2,500 to Rivera Rescue for their current vet bills.

- With $10,000, we can make sure Frida has everything she needs, and we can give Rivera Rescue a financial head start for 2018. For example: a week of food costs $150.

- With  $20,000 (my secret dream goal) we can help Frida AND cover ONE YEAR of vet bills, food and general care for the whole rescue!

All the funds raised will come to me and I will use them to pay for Frida's vet bills and care in New York (most of which will go through Animal Haven, so I will donate the money to them), and I will donate everything else to Riviera Rescue in Mexico. As Frida's journey continues, I will know more about her medical needs / expenses once she gets assessed in New York, and I will update this fundraiser accordingly. I decided to create one fundraiser for both Frida and Riviera Rescue, because Frida's story is touching and will continue to touch so many people. She can make a difference for all her doggie friends back in Mexico! If you have questions or concerns, please don't hesitate to contact me!

RIVIERA RESCUE
In January, I was on my way to Mexico for a family vacation. But how could I justify sipping margaritas on the beach, while I knew there must be some dog rescue nearby in need of exposure and help? So I researched and came across Riviera Rescue from Puerto Morelos. I reached out to them and got in touch with Matteo, the founder and the man running the rescue. Matteo was away and had just buried his father, and he told me "It's been 5 days, it's time for me to go back to my dogs. They need me.".
Matteo describes himself as a jungle man. After fleeing the violence of his hometown few years ago, he settled just outside this city, in the jungle, and has been rescuing the most difficult cases from Cancun and Playa del Carmen. Dogs with broken legs, missing eyes, paralyzed dogs. "The dogs that nobody else wants", he told me. Matteo is their last chance. He has about 20 dogs under his care these days. As you can imagine, the adoption rate near him is pretty low, especially for dogs with physical challenges. Nevertheless, Matteo has been able to send his dogs to Canada and Long Island, getting them into loving homes through rescue partners.
FRIDA
While visiting Riviera Rescue in the jungle, I fell in love with Frida. This sweet girl is paralyzed and she spends her days on a mattress in her enclosure. She was dragging her back legs around, and her tail never stopped wagging. She was playing with puppies and clearly such a sweet, sweet soul.
I never did anything like this before, but I knew I couldn't leave her behind. And so I set the wheels in motion (no pun intended!) for her, to bring her to New York where I knew we could find her a home. Animal Haven graciously accepted to become my partners in this, and after a few days Frida is finally flying here! Frida's story is heartbreaking. Her owner beat her up, and ended up breaking her back. Instead of giving her the treatments she needed, he left her and her legs started calcifying. Frida might have been able to walk again at some point, but now the vets say it's probably impossible. After breaking her back, Frida's owner continued to forcibly breed her. He would strap her to a machine. He would sell her puppies. Frida lived a couple of years like this, until a neighbor called the rescue. Matteo negotiated with the owner to take her to the vet, and after discovering her state, he persuaded him to give her up. Frida is a gentle, sweet, shy girl who needs a loving home! She has been waiting at the rescue for almost a year. She will fly to New York on February 1st, to start a new life where I hope we can get her into a home quickly! Please share her story and let us free Frida.
Thank you for being a part of her journey!
SOME OF THE OTHER DOGS AT RIVIERA RESCUE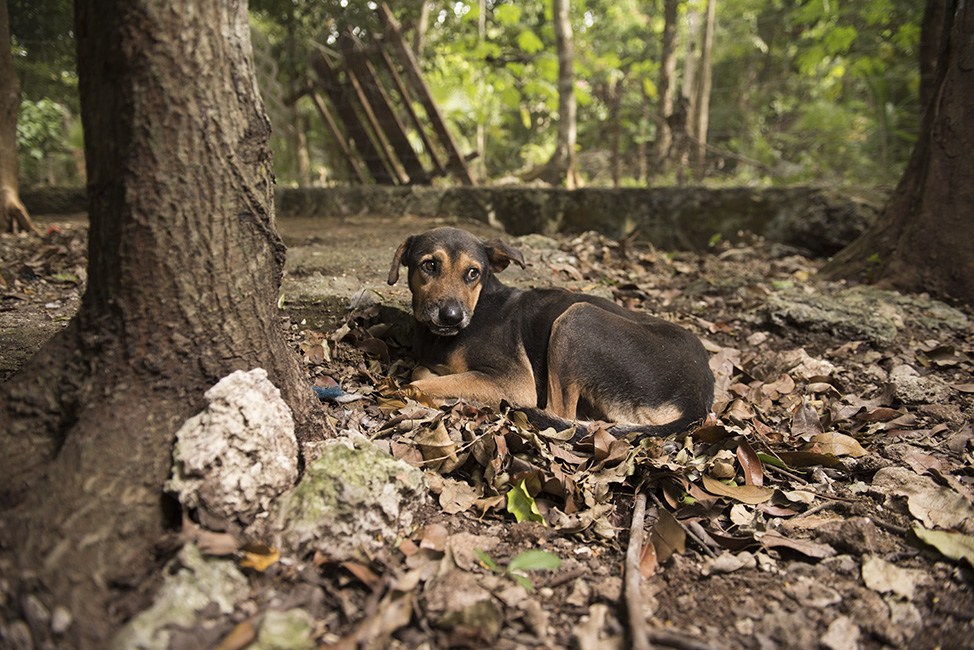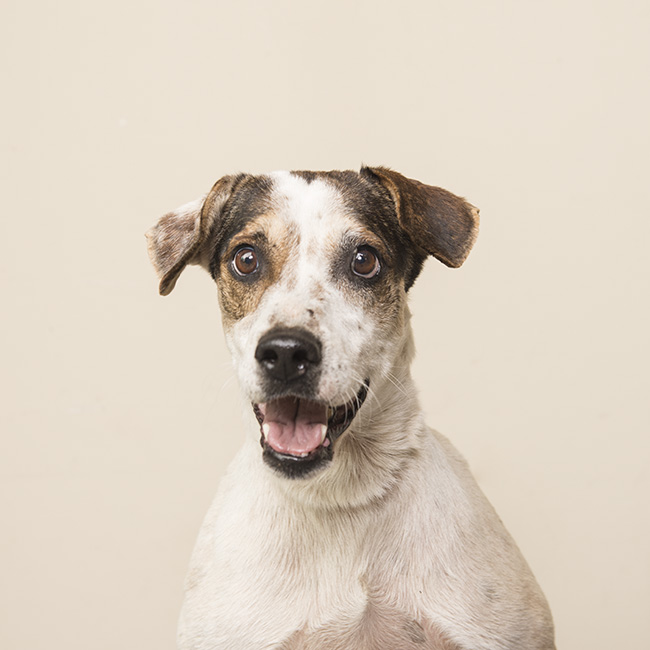 Organizer
Sophie Gamand
Organizer
Brooklyn, NY