Freezing Rachel's Eggs Before Chemo
My sister, Rachel Gori, has been through more in 24 years than most people will ever go through in their entire lifetime.
In August of 2015, she was diagnosed with cancer - a plasmacytoma in her arm to be more exact. This came as a complete shock to her and to our family after she was experiencing some pain in her arm. I can't put into words how difficult of a time this was for our family in the months that followed. This was completely new territory for us and we were sailing uncharted seas.
Rachel underwent multiple surgeries and radiation treatment in order to reach remission in December of 2015. During this devastatingly scary time, my sister exhibited such strength and bravery. She never faltered but instead persevered. It was truly incredible to watch.
Rachel was in remission for nearly 16 months before experiencing sharp pain in her rib. Due to her history, several tests and scans were done. Unfortunately, in May of 2017 we received the news that a new plasmacytoma had formed on her rib. We all know how Rachel is - she was ready to jump right into whatever treatment plan would be necessary. She faced cancer head on for the second time. She underwent radiation therapy and reached remission, once again, in September of 2017. Let's face it, this girl is a total  badass.
Sadly, in December of 2017, after 3 short months of remission, Rachel felt a crack in her pelvis and experienced extreme pain. Due to the nature of her cancer, her doctors were immediately contacted so testing could begin. Because of her history, we were all hoping for the best but I think we knew exactly what was coming.
It saddens me to say that it was recently confirmed that a plasmacytoma has formed on her pelvis. Because of the reoccurence, she has now progressed to multiple plasmacytomas as her diagnosis. Due to this, the course of treatment will be more aggressive and will involve both radiation and chemotherapy. Being that the plasmacytoma is located on her pelvis and the treatment is more aggressive, her eggs have a dangerous risk of being destroyed during the treatment process. This is a hard pill for a 24 year old woman to swallow who hopes to have a family of her own one day. Her doctors have told her that her best chance at having her own family will be to freeze her eggs.
After a recent consultation with a fertility preservation center, we found out that this procedure will cost $10,000 and no - it is not covered by insurance. My family will be expected to pay the entire cost out of pocket. This entire process will take about 2 weeks to complete and this means pushing off treatment for those 2 weeks. This is something she has discussed with her doctors and has received approval to do. However, treatment cannot be pushed off much further than that.
Rachel has been through so much during the last 3 years and my family is going to do whatever we have to in order to make sure she can have children of her own some day. That being said, the cost is astronomical. Of course we are going to find a way to make this happen for her no matter what. She has so many people standing behind her and asking what they can do to help.
I am reaching out on behalf of my sister and my family to ask for that help in paying for the cost to freeze her eggs. Every single dollar we raise will help her get that much closer to having this procedure done. Every single dollar will make a difference in a way that I can't describe with words. We are eternally grateful for the family and friends that have always stood behind her and reached out to offer support. She has looked cancer in the face two times and laughed at it. This time will be no different. My sister is a warrior and I admire her for overcoming every obstacle that has been thrown her way. Remember, strong walls shake but never collapse. She is truly an inspiration.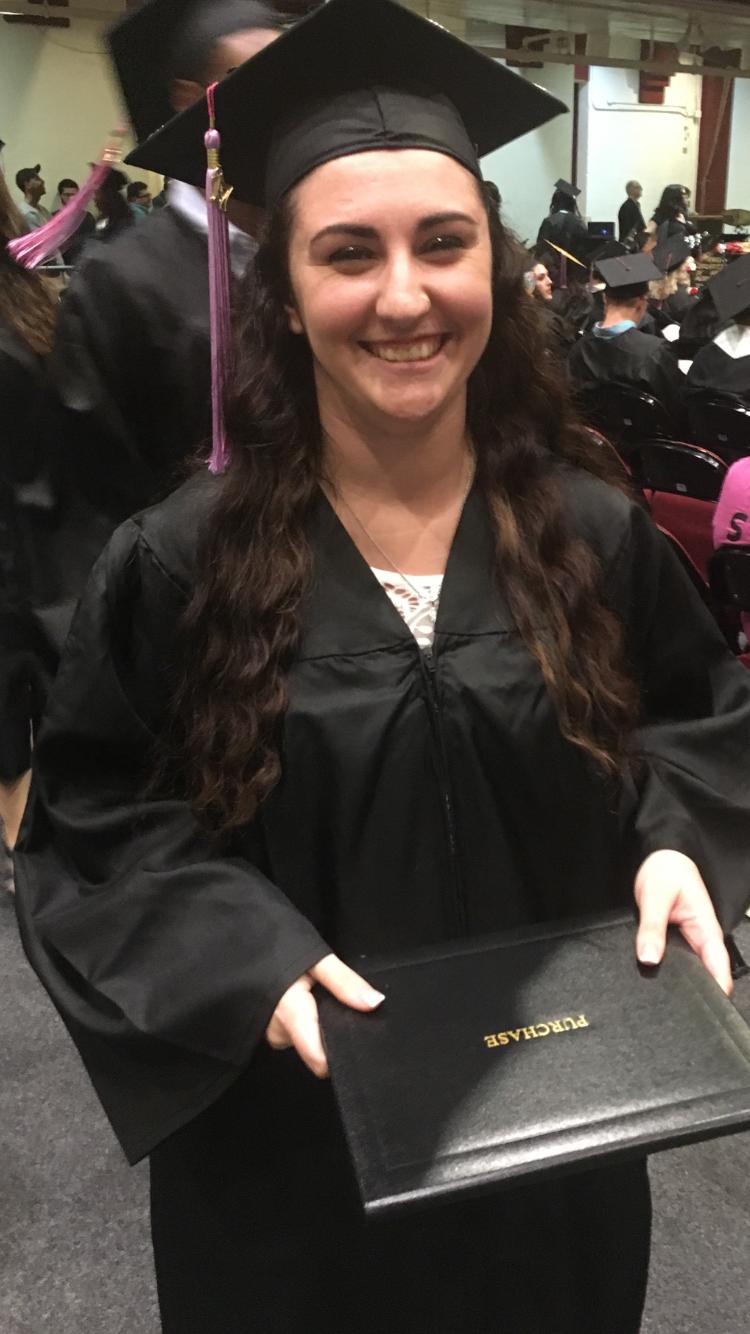 Ellen Shulman and Jay Perler 
Organizer
Marissa Crescenzo 
Organizer
Croton-on-Hudson, NY