On January 27, 2015, crowds are expected to gather at the Duval County courthouse to support Marissa Alexander-- the mother of three children who once faced a 60-year prison term for shooting into a wall to ward off more abuse from her husband. 


Marissa recently accepted a plea bargain, and is currently being held in the Duval County Jail. However, according to sources from FMN Mobilization Campaign, and the UltraViolet organization, on the date posted above, she may still face EIGHT YEARS IN PRISON when she returns before the judge.

The FREE MARISSA NOW ORGANIZATION and Media Journalist, Denyce Gartrell , have collaborated to host a "People's Movement Assembly" (PMA) to shed more light not only to Marissa's case, but to the injustice shown to black women, in general, in the criminal justice system.

Recently, the country has witnessed thousands protesting the racial violence and murders of Eric Garner, Michael Brown, Trayvon Martin, and Jordan Davis, among others. But, the racial injustice against BLACK WOMEN has been lost in the background.

On January 28th, we will gather in this PMA to discuss ideas, to collaborate strategies, to achieve a collective consciousness, and to commit to taking action on bringing black women to the forefront of the discussion.

Our Theme: "Women & The State Violence Epidemic" #BlackWomenLivesMatter.

ALL DONATIONS RAISED FROM THIS FUNDRAISER IS TO SECURE THE TV STUDIO FOR THIS PEOPLE'S MOVEMENT ASSEMBLY.

JOINING US WILL BE:

1. Dr. E. Faye Williams, Esq. - President/CEO of the National Congress of Black Women and former Counsel to the U.S. Congress' District of Columbia Sub-Committee on the Judiciary and Education.

 (Standing here with Vice President, Joe Biden)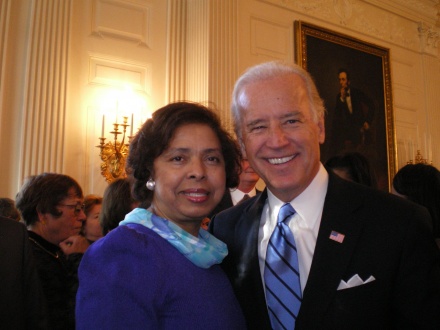 Dr. Williams previously served as Legislative Counsel and Chief of Staff for a District of Columbia Councilmember.  She is a Commissioner appointed by President Barack Obama to the Presidential Scholars Commission.  She's also a "Presidential Partner" and a founder of "Black Women for Obama for Change".

2. Kerry McLean, National Lawyers Guild--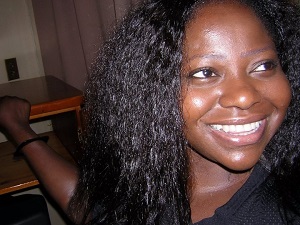 Kerry McLean is a human rights lawyer and activist. She has worked with organizations around the world including NGOs in Cambodia, Hungary, Liberia, Kenya and South Africa. Ms. McLean has various areas of expertise, notably women's rights, racial discrimination, elections, United Nations advocacy, capacity building and human rights training. Ms. McLean has served as an election observer in different regions of the world.

3. Rose M. Brewer, Ph.D., Morse Alumni Distinguished Teaching Professor of African American & African Studies at the University of Minnesota.



Dr. Brewer has extensive scholar and activist experience with United for a Fair Economy, Environmental Justice Advocates of Minnesota, AfroEco, and Black Radical Congress. Her research is in gender, race, class, black feminism, and social justice 

4. Kimberle' Crenshaw, Columbia Law Professor, African American Policy Institute-

           (Seating here with Larry King and others)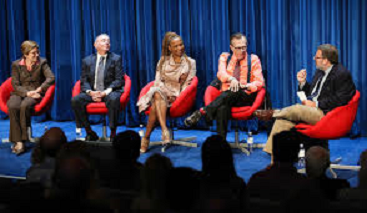 Professor of Law at UCLA and Columbia Law School, Professor Crenshaw is a leading authority in the area of Civil Rights, Black feminist legal theory, and race, racism and the law.  Her articles have appeared in the Harvard Law Review, National Black Law Journal, Stanford Law Review and Southern California Law Review. She is the founding coordinator of the Critical Race Theory Workshop, and the co-editor of the volume, Critical Race Theory: Key Documents That Shaped the Movement. Crenshaw has lectured widely on race matters, addressing audiences across the country as well as in Europe, India, Africa and South America.

 A specialist on race and gender equality, she has facilitated workshops for human rights activists in Brazil and in India, and for constitutional court judges in South Africa.

5. Beth Richie--Director of the Institute for Research on Race and Public Policy and Professor of African American Studies and Criminology, Law and Justice at The University of Illinois at Chicago.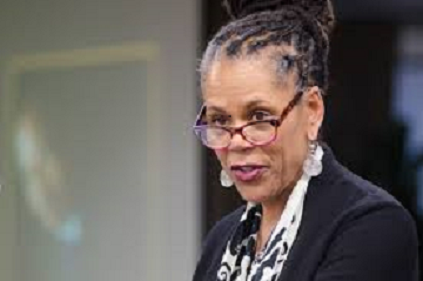 The emphasis of her scholarly and activist work has been on the ways that race/ethnicity and social position affect women's experience of violence and incarceration, focusing on the experiences of African American battered women and sexual assault survivors. 
 


This broadcast will be held at WJCT television studios in Jacksonville, FL.

BUT, AGAIN WE NEED YOUR HELP IN SECURING FUNDS FOR THIS WORTHY CAUSE & SECURING THE WJCT STUDIO.

Show to air on January 28, 2015 from 1pm-7pm EST.

For more info about Marissa visit: www.freemarissanow.org. 

To watch the video with FMN, co-leader, Aleta Alston-Toure' & Media Journalist, Denyce Gartrell, click here: 
http://m.youtube.com/watch?v=ThcxHJpNl6w

Thank you for helping us reach our goal!!!

#FreeMarissaNow #BlackWOMENSLivesMatter

Organizer
Denyce Gartrell RelationshipStrategist 
Organizer
Jacksonville, FL