Free Marissa Caravan Film Funding
BLACK WOMENS LIVES MATTER....
WHO IS MARISSA ALEXANDER? NELL AND LAJUANA EXPLAIN BELOW.
Black Women's Lives Matter: Free Marissa NOW Caravan Berkeley DOCUMENTARY needs crowdfunding. 
https://www.facebook.com/events/1016900914992618/?ref=br_tf
The Description:
About 8 women in a large veggie-oil truck ( see at end of description) and an 8 seater SUV drove in a caravan from Berkeley, California to Jacksonville, Florida.
The caravan left from Berkeley January 11th and arrived in Jacksonville by the 25th, going thru at least 15 cities where theyconnected with local activists and allies, held teach-ins, dropped banners and flyers, and engaged in direct action to FREE MARISSA NOW!
The goal for embarking on this caravan was three-fold:
1) we want Marissa Alexander to become a well known household name;
2) we want her fight for freedom to be a STAND UP, FIGHT BACK cause around the country;
 3) on January 27th, we want the entire nation's eyes on Jacksonville, Florida and Judge James Daniel, plus State Attorney General Angela Corey  so the heinous, racist, misogynist crimes against Marissa. STOP NOW!
Most importantly, they sought a full pardon for Marissa Alexander.
Self-defense is NOT a crime and Marissa should never have done any time. AND NOW WE NEED TO MAKE A DOCUMENTARY OF OUR JOURNEY AND NEED YOUR HELP FOR CROWDFUNDING TO MAKE THIS DOCUMENTARY HAPPEN.
FOR MORE INFORMATION ABOUT THE NATIONAL CAMPAIGN, VISIT:
WWW.FREEMARISSANOW.ORG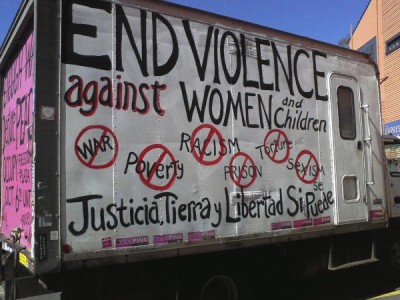 Organizer
Roselle Gozali
Organizer
Berkeley, CA