Health Freedom FDA Petitions
Donate to support Health Freedom FDA Petitions and litigation. You may choose to make an anonymous donation.
The Food and Drug Administration has proven to be the bureaucratic enemy of natural solutions to your health care needs. We, at Natural Solutions Foundation, are the spearhead of opposition to FDA's never-ending assault on your health freedom.
You may have known us from helping us stop the 2007 FDA "CAM Guidance" that, if finalized, would have stopped natural means to achieve and maintain health. Or, perhaps you were among the millions of Americans who joined with us in 2009 to reject the unsafety-test Swine Flu Vaccine, thereby rejecting the pandemic that never was. 
Our opposition to FDA abuse of power has led us over the past years to file several formal Petitions with FDA under the Administrative Procedures Act.Recently, we've submitted two Petitions:[1] Free Health Speech: http://tinyurl.com/FreeHealthSpeech  and[2] Informed Consent:http://tinyurl.com/InformedConsentPetition 
Regarding #1, our Medical Director, Dr. Rima Laibow has practiced drug-free medicine and psychiatry for over 40 years. She has long recommended Nano Silver for immune system support.
Back in 2007 she spoke to dozens of African Ministers of Health in Mombassa about the emerging viruses and natural remedies. So it was natural that, during the 2014 Ebola Crisis, with even the World Health Organization (WHO) saying it is "ethical" to try even "unproven interventions" and there was a "duty to evaluate" them, that Dr. Rima would talk about Nano Silver and the hemmorhagic viruses. And that our Foundation would tell the world about the US government sponsored in vitro study, declassified in 2009, that showed Nano Silver 10 PPM supported normal cell membrane integrity in the presence of Ebola virus. The virus did not penetrate the living cells and could not replicate, thereby not leading to disease.
The FDA and its sister agency, the FTC (Federal Trade Commission) issued a Warning Letter to us in September 2014 telling us to stop speaking what we understood to be truthful information. 
This legal requirement violates the First Amendment to the Constitution and violates the Supreme Court cases of Johnson vs FDA (1911) and Thompson vs Western States (2002).
We filed a formal Petition over this violation of our rights to Freedom of Speech and Freedom of Association.
[2] The recent world-wide push for mandatory vaccinations constitutes a clear and present danger to our Right to Informed Consent, as provided in International Humanitarian Law.


We have therefore submitted a Petition to the FDA requesting a Regulation be issued supporting the fundamental Right of Informed Consent. If the FDA fails to act on this request, the Federal Courts will be asked to intervene.
This is an urgent moment in Health Freedom History when the "powers that be" are intend to overthrow thousands of years of legal precedent and take away our individual Right to make informed decisions about our own health care.
We need your financial support to finally stop the attacks on speech about food (including vitamins) and health; to finally make it clear that the choice to refuse vaccines (and other medical interentions) is a Right under international law.
You can help support our efforts by donating on this GoFundMe web site, which you can do anonymously.
We also need you to tell your Congressional and State representatives that you want the abuse of power stopped, for, as Dr. Ron Paul famously said, to give more power to the FDA is to give it "more power to abuse..."
[1]
Tell your representatives here that you want Freedom of Health Speech, adding your voice, in private expressive association with us, to our formal FDA Petition:  
http://tinyurl.com/FreeHealthSpeech
[2]
And tell your representatives here, that you want your Right to Informed Consent protected:
http://tinyurl.com/InformedConsentPetition
Two actions to secure Health Freedom.
Remember to tell all your circles of influence: the time has come to take back our Health Freedom, including our Freedom of Speech regarding Food and Health and our Right to say "No!" to any medical intervention. 
Share with this link: 
http://www.gofundme.com/FreeHealthSpeech
You should support our efforts by donating here.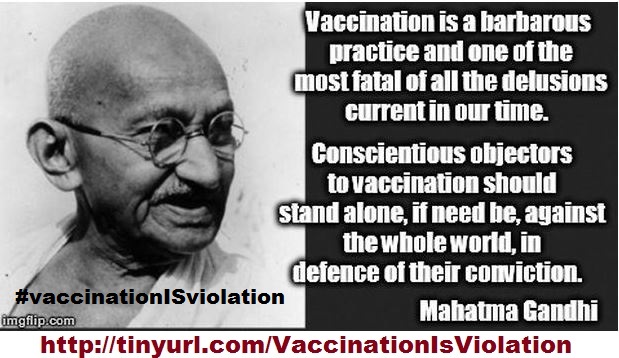 Organizer
Ralph Fucetola JD
Organizer
Newton, NJ