Franz's Family's Expenses
On Monday, May 29th, my cousin Franz  Armin Johnson was involved in an ATV accident that almost cost him his life and will likely still cost him much of his quality of life for the forseeable future. 
Franz was riding his ATV near his own property in the Upper Peninsula of Michigan on that Monday evening, when something went wrong. The details aren't fully known at this point, but the large ATV flipped and landed on him in a ditch and he wasn't found until Tuesday morning. 
His injuries were incredibly severe, especially to his face and skull. The doctors at the hospital in Marquette immediately opted to have him flown down state to Ann Arbor to be treated by a team of specialists who could give him a better chance of survival. 
Since the accident, Franz hasn't regained sustained consciousness. It's been six days already and he's remained on heavy sedation and is still intubated to help him breathe. 
He's given an indication, a couple of times, that he's aware of his loved ones who have been there at his side, in the form of a brief squeeze of their hand. 
The full extent of his injuries is still unknown and how he will be affected long-term is based on educated guesses, but the short-term recovery prognosis isn't very positive. 
What we do know, is that he absolutely needs his family at his side to watch over him and help bring him back to us with their love and attention. 
We also know it's incredibly expensive to stay in hotels and eat away from home and fill up gas tanks. 
Franz's sister, Kippey, has been there and will remain there with him for the duration. Although, Ann Arbor is a seven hour journey from her home, it's even longer for some others. Franz's lontime girlfriend, Sherry, was also immediately at his side and stayed for as long as she could and plans on making trips back and forth as her work schedule allows. His beautiful daughter, Anna, and her mom, Carolyn, have also made the long trip to be there with him. So has his sister Doneen, his father, Don, and his step-mom, Janice.
Franz's sisters Marcy, Andrea, and Robin, and his brother Jeff are also planning on making the trip to be with him and help watch over him as soon as they can get there. All of his family love him dearly and will be continuing to travel to be near him, as often and for as long as they can manage.
None of these folks can afford to spend hundreds to thousands of dollars on travel, food, and accommodations over the next several weeks or months. But, their father, son, brother, and friend needs them there. 
Along with everyone's prayers, those who love him and are able to tell him so in person, will be what brings Franz back to the world. A world that wouldn't be the same without him.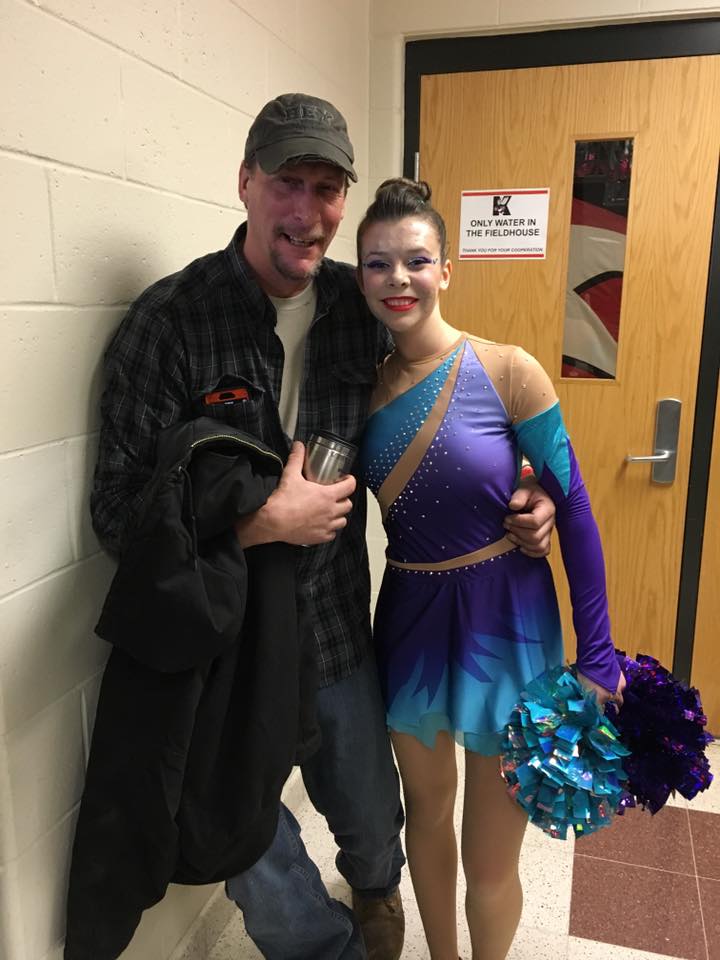 I'm asking that, if you can afford to help even a little, you think about contributing to this GoFundMe account to help with the travel costs for those who have and those who will spend so much to be there for Franz.
Franz's sister Kippey will be the main fiduciary of the funds. She, Uncle Don, and Doneen, together, will maintain careful records and make family committee decisions on how those funds are disbursed for expenses. Proceeds will go toward transportation costs, lodging, and food. Remaining funds, if any, will go toward helping to pay Franz's bills since he will be unable to work again for quite some time. 
This is going to be a long haul. Definitely for him, and also for all who love him. Please help financially if you can. Whether you can give a financial gift or not, please keep praying for his healing. 
Thank you and God Bless.