Francis needs heart surgery
Francis is a beautiful 21 month-old border collie. He is a happy, loving, and ever so slightly goofy boy who loves to chase frisbees and makes friends wherever he goes. Earlier this year, as he arrived home from a morning walk, Francis suffered acute heart failure and almost died.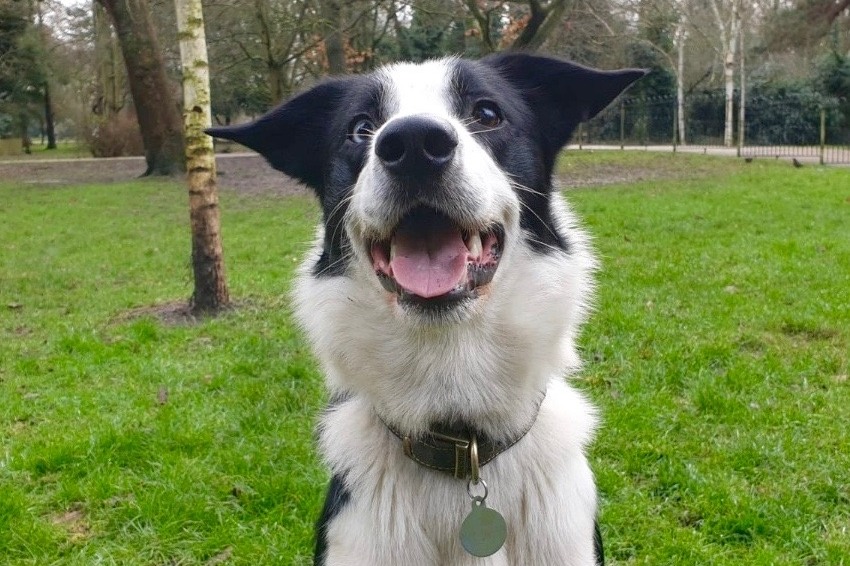 Thankfully an emergency vets team were able to save Francis, but further tests with a cardiologist revealed that the mitral valve in his heart had inexplicably ruptured. A rupture of this kind is extremely rare in a dog of Francis' age and means that Francis' heart is no longer functioning properly and could fail again at any time. Francis is now on medication and imposed rest to manage his condition as much as possible, but without surgery his heart will deteriorate progressively over the next 12 months and Francis will die.
There is an operation available to repair the valve, though very few vets in the world are able to perform it. The surgery involves stopping the heart for a period and so is very complex, and a total period of ten days  in vet hospital is needed. Thankfully, the pioneering team at the Royal Vets College have assessed Francis and believe he is a perfect candidate for surgery. Although the waiting list is usually around 8-9 months, a slot has become available at short notice for 15th October. Francis was insured, but the cost of his emergency and interim treatment has already used the maximum amount on his cover, so we must now very quickly raise the money ourselves to allow Francis to take this opportunity to repair his heart and live. Given the complexity of the operation and the after care needed, the total cost is £17,500. 
Thanks to Francis' age and otherwise excellent health, the surgery will have extremely high likelihood of success and it is the surgeon's view that it will allow Francis to lead a full, long and happy life. As any dog owner will know, Francis is the love of our lives and we want to do everything we can to take this opportunity and to get him back to chasing his frisbee.
We are extremely grateful for any donations people may be able offer and Francis promises to send updates from throughout his recovery. 
Thank you so much for reading Francis' story.