Remembering Dominic Ochoa
Dominic José "Nuku" Ochoa, age 16, formerly of Cottage Grove, Wi., who recently moved to Miami, Fla., passed away on Thursday, Aug. 20, 2020. He was born on Sept. 20, 2003, in Madison, the son of Jose Ochoa and Donna (Saeck) Cross. Dominic attended Monona Grove High School. He was very bright, curious, and charismatic, positively impacting everyone who knew him. He loved learning about topics that interested him such as chemistry, languages, history, and biology. His passions included listening to music, cooking, traveling, collecting Nike Air Jordan and Air Force 1 shoes, as well as spending time on the beach. He especially enjoyed long boarding with his older sister, Vanessa, and playing video games and wrestling with his younger brother, Colin. As a youngster, he enjoyed karate, Cottage Grove baseball, and was a member of Pack 145 as a Cub Scout and Troop 132 as a Boy Scout.
As anyone can imagine, the loss of a loved one has a deep impact. Especially painful is the unexpected loss of a youth. To help offset the financial burden for our family, funds raised here will initially be used to help cover funeral and memorial costs.
Depression is a struggle that many teens are faced with and oftentimes do not know how or who to reach out to. Because of this, funds raised over the funeral & memorial expenses will be donated to TeenLineOnline.org to help any teens in need. An additional donation will be made to Cottage Grove Cemetery for their long-term care of Dominic's resting place.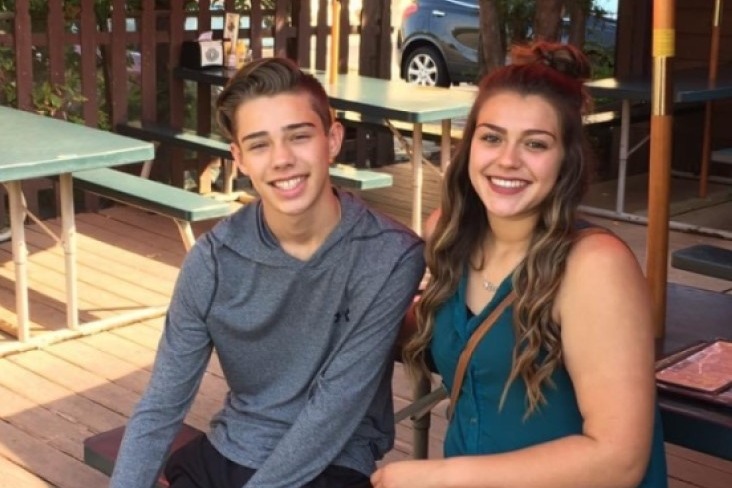 Fundraising team: Family (3)