Folk and Flora Barn Raising
Priscila and Ericson Barros's dream was to build a community farm - a gathering place where people and nature could meet.  The name of the farm,
Folk and Flora
, was a symbol of the hopes of this young family with three young sons from California who moved to Northwest Arkansas in an RV and bought a home and land near Centerton on the promise that a community waited there who could share in that dream. (Read more about their dream
here.)


But the Barros Family's dream quickly turned into a nightmare when they started what was supposed to be a cosmetic remodel--pulling away boards and sheetrock that concealed mold and rot from top to bottom.  The home they had meticulously saved for and hoped to live in became uninhabitable as they feverishly pulled away layer after layer of rotten wood and crumbling walls, trying to find something solid to rebuild on.   What they found was nothing more than a demolition job.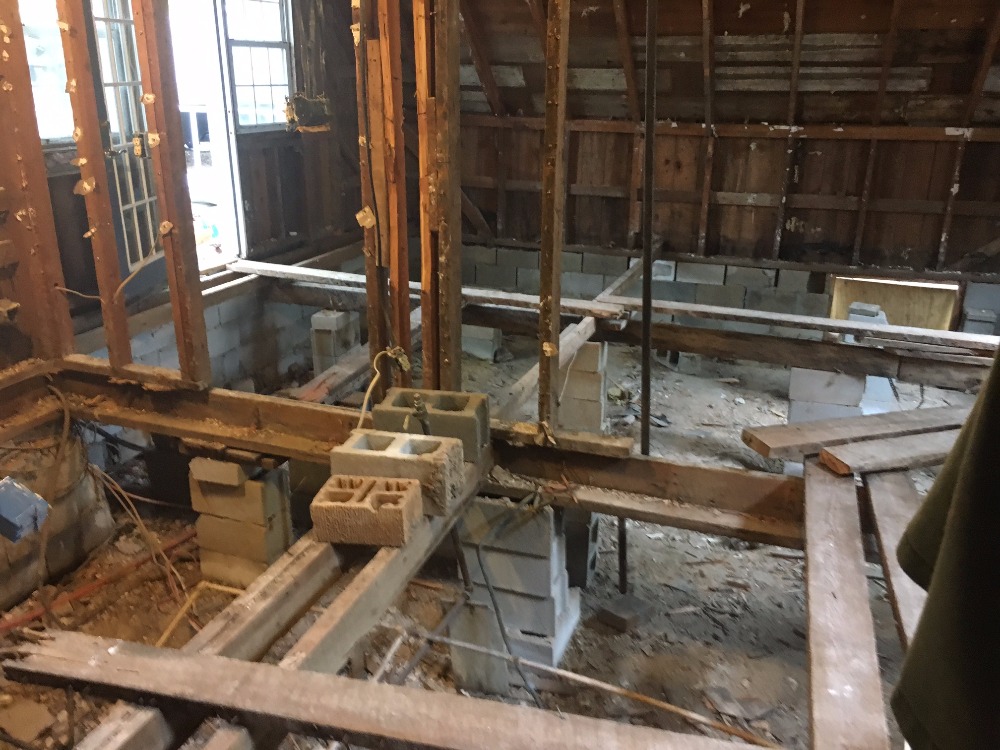 Builder after builder shook their head and told them to count their investment  as a loss and go home.   But that's not what this community is about.  Northwest Arkansas is a community of entrepreneurs and dreamers who value the contributions of those who come to make this area a better place for all of us to live.  The Barros family came to build a place for us.  A community farm.  But what would a community farm be without community?  As we give, so shall we receive.  It's time for us to step up and help.
A barn raising, also historically called a raising bee, describes a collective action of neighbors coming together to literally raise a barn. This practice of years past was a community event that was not to be missed. Men worked, women supported and fed, and children played. 
It's time for a barn raising.  We are calling for anyone who has experience with building or remodeling to help create and carry out a plan for helping the Barros family not only have a place to live before winter comes, but carry their dream for Folk and Flora forward.  Stay tuned.  In the coming days we will be organizing a modern-day barn raising, complete with food, music, fun, and an opportunity for many hands to make light work.
Contact Beth Day, Realtor with The Brandon Group, at [phone redacted] or Priscila Barros at [phone redacted] to find out how you can be a part of saving Folk and Flora. Monetary donations are certainly welcome via a GoFundMe campaign started by their friend and realtor, Beth Day.  However, in-kind donations of building materials and labor are needed just as badly--maybe more.
 And please share, share, share.
Become the first supporter
Your donation matters
Organizer and beneficiary
Beth Higginson Day
Organizer
Bentonville, AR
Priscila Barros
Beneficiary