Family and friends are pleading with the public to help us find 49-year-old Donald Etheridge Lyle.
This fund will be used to offer a reward for information leading to Don's safe return. All unused dollars will be given towards college savings accounts for his two daughters - Bailey and Brooke.
He was last seen Thursday, March 10 around 6:30 a.m. leaving Fuquay-Varina driving his sister's orange jeep.
Don stands 5 feet 11 inches tall. He weighs 185 pounds. He has blue eyes and salt and pepper hair.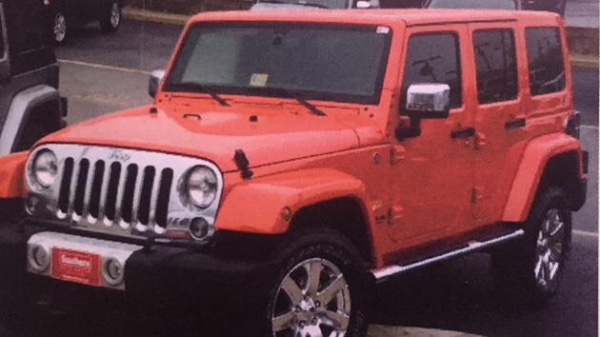 Donald Lyle was last seen in this orange Jeep
Jeep Description:
2015 Jeep Wrangler Unlimited Sahara
Orange
4-door hardtop
NC Plate - NEW BLK
The Jeep has a "Save the Headlights" spare tire cover from Southern Jeep, Greenbrier, Norfolk.
The morning of Don's disappearance, there was a hit off the transponder on the Jeep at I-540 to U.S. 64. We believe he, or at least the Jeep, was heading toward the Charlotte area.
Don was wearing a maroon long-sleeved shirt and black jeans and did not take a change of clothes or cash/credit cards, his meds or any toiletries.
Don is a loving giving man, completely devoted to his wife and daughters and his friends. He would give his right arm to help a friend in need. Life for any one touched by Don is not the same without him. Our children love him, his family loves him, we love him.
Thank you for your support in bringing him back to his family and to all the rest of us that love him and need him back with us.
Organizer and beneficiary
Becky Shelton
Organizer
Apex, NC