Flood Relief for Kerala, my state
Update: This page was created for the floods in 2018. But now we have a similar situation now in 2019. Currently the donations towards this page will be used to donate towards the list linked below, as directed by the district administration, for Kozhikode district in Kerala State, India - at least until I find more similar means of quickly providing relief materials to those in need. This particular one is a new initiative but I believe the way this works is that you will be able to connect with those who received help from this page as a whole.
https://docs.google.com/spreadsheets/d/e/2PACX-1vQn2p1vV3pcUy412AzwzH0JdkXCGNuhKymGu-DoEjVikJraww56A1hyQvk3CtzHU8NEiBJYydp55ABo/pubhtml?gid=746739930&single=true
Original post:

I have created this page so my friends here in US can donate to the relief fund if they wish to. My state, Kerala (India) is facing severe floods at the moment from the never-ending rains this year. We havent had such a flood in the past almost 100 years. As of Aug 18 2018, 167 lives have been lost during the current spell of rain and floods, amounting to 385 this year. Tens of thousands of houses submerged.


More than a thousand relief camps have been set up accross the state for the people displaced. Rescue missions are underway for people who are still stranded. Still a long way to go, from ensuring the resources for the camps to even rebuilding their houses later. My friends back home are trying their best delivering food and water to some camps themselves. I figured this is the best I can do from here. Any monetary assistance, however small, is hugely appreciated.

All proceeds will be donated to Govt of Kerala Chief Minister's Distress Relief Fund (CMDRF). If you have an Indian bank account you can directly donate at

https://donation.cmdrf.kerala.gov.in

This page was created so those without one can donate here instead. I will donate the same to CMDRF (see updates section for receipts).

Update: The donation page link above seems to have added options for using international credit and debit cards now. So you can donate directly too now.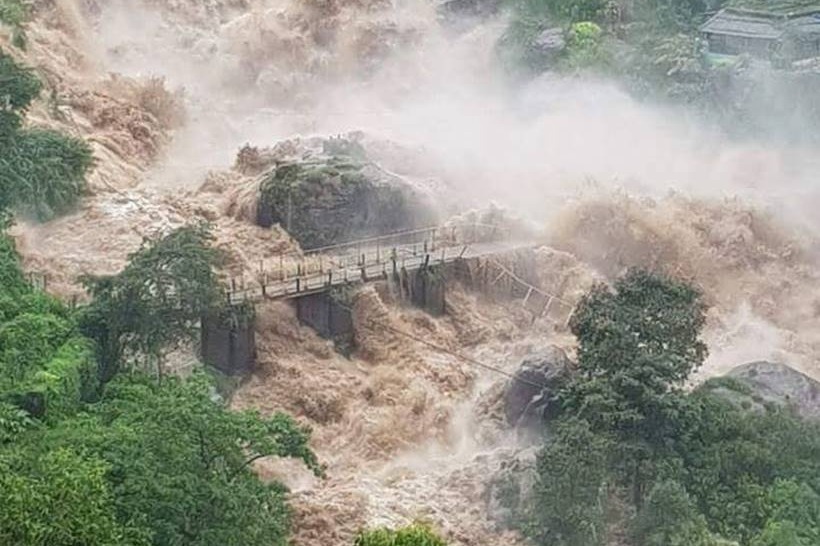 Further information requested by GoFundMe.com: 
I am from Thiruvananthapuram, Kerala, India currently working in Skippack, PA, USA. I am raising funds for the above mentioned cause and it will be donated to CMDRF (link attached). which is a Government of Kerala (India) initiative. I am no way directly connected to the people the funds will be used for. Please see the website https://cmdrf.kerala.gov.in/ for information on how the fund will be spent. I am withdrawing the money from my personal bank account and sending it to my bank account in India using Ria Money Transfer (https://www.riamoneytransfer.com/) or Xoom by PayPal (https://www.xoom.com/india/send-money). It is then donated from that account to the CMDRF website mentioned above. This withdrawal method is used so as to encourage people I know personally in the US to donate since it is much easier to donate on GoFundMe webpage, than using international payment options (causes reluctance to donate). The donation certificate from the first set of donations has already been posted here.
Organizer