Hello everyone. I've never used this before, but I can't think of a better time to start.
My co-worker and friend Carrlyn picked up this little peanut in Santa Ana. She was wandering, scared and alone, hopping around on just three of her legs. As soon as she was scooped up, she quickly cuddled up into Carrlyn's arms while she walked the neighborhood trying to find her home.
After some searching with no luck, Carrlyn took her to the vet, where we found out the following:
She's less than a year old.
She has no microchip.
She weighs 6.4 lbs.
Her back right leg is very badly broken, and has been for a while.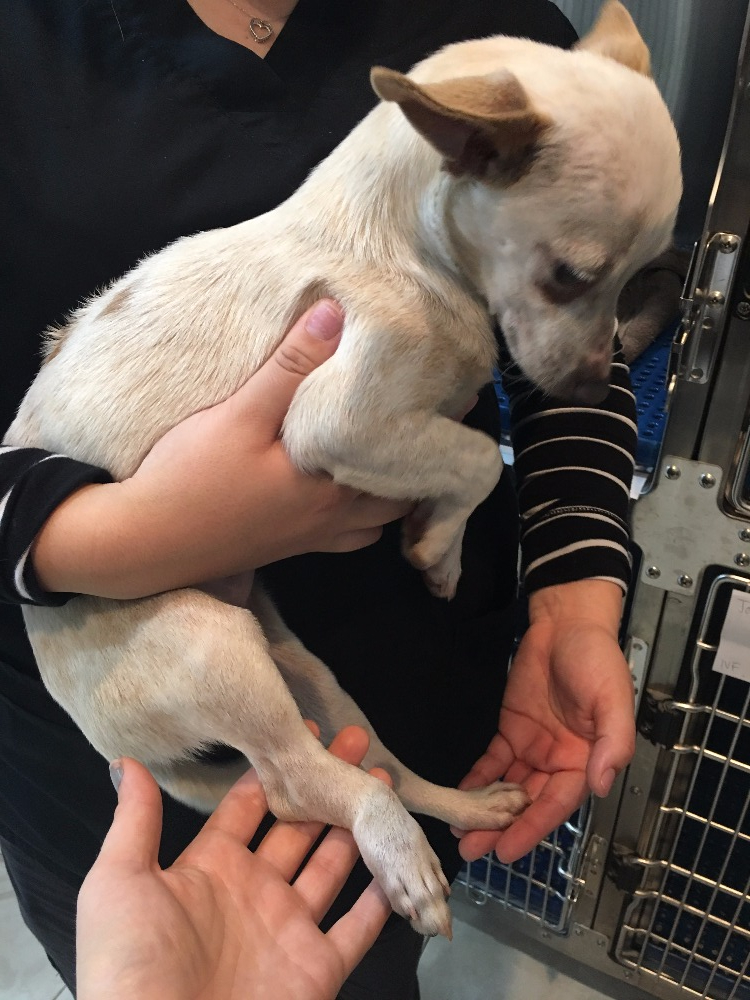 The vet says Daisy needs surgery immediately. Carrlyn's wonderful boyfriend is covering the cost right now, but we'd both like to try recoup what he'll be paying out to help this poor baby.
The best surgical option will put two pins in her leg and a fusion, so her leg will be immobile, but she will have no pain once it heals. There is another option, but it doesn't guarantee a pain-free life, and that's what we want to give her.
Please help us out with whatever you can, or share this link, and thank you so much for taking the time to read her story.
Since we reached our goal so quickly, all additional funds raised will go to Daisy's foster care until she finds her furever home. THANK YOU EVERYONE SO MUCH!