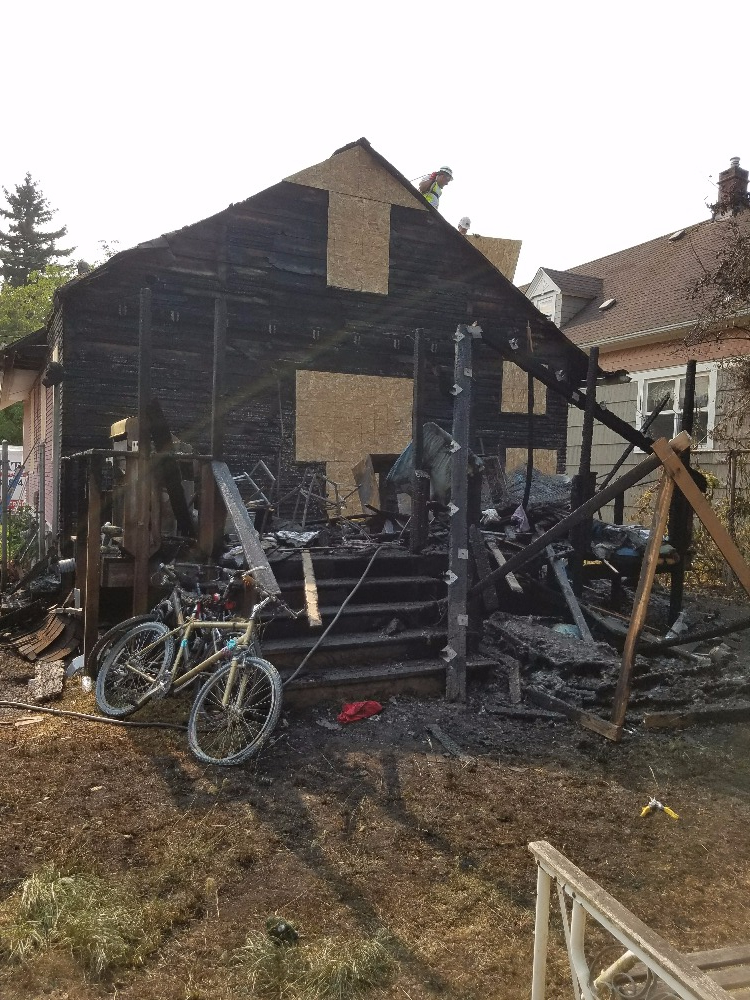 Hello,
First of all I wish to thank each and every one of you for your support during this time.
Early in the morning of August 22nd, 2017 I awoke a flickering orange light emanating from the back porch area of our house. By the time I was able to get out of bed, the flames had engulfed the entire backside of the house and were quickly spreading into the kitchen area and second story where my roommates were asleep.
I was able to awaken them and get everyone out to safety; however the spread of the fire was too intense for anyone to safely grab any of our personal belongings, not even our wallets. We stood out on the street as the sirens came, although knowing it was too late. Words cannot begin to describe the feeling of hopelessness and devastation that lay before our eyes, even after the last fire hydrant was switched off and the water trucks had left their mark.
Many memories have been made in that house, and it's still so hard to comprehend everything that has transpired within the last few days. However, as silver linings go, we all made it out safely as a family, and some things you cannot place a dollar value upon.
The road to recovery for us is long, but brick-by-brick we will rebuild. Any donation via this account will be an immense help, and we are forever grateful for everyone who is able to do so.
Thank you, and God bless.
Alanna & Raymond Pass & Woltz 
Organizer
Chad Michael Loring-Corey