First Climate-Tools to help Drowning-Islands
Yes, Text is long & Video is long. To
Save the Planet
One-Island-at-a-Time
 via
Rocket-Science
 is long and detailed. We 
Rocket-Scientist
are sick and tired of island children drowning when we can build the
First Climate-Tools that can save more lives. 
Please be patient & read it all. Thank you. Andrew Cameron

IF YOU SAW SOMEONE DROWNING
... 
You Would Help! 
We must help those on 
Drowning-Islands facing Rising-Seas
 and
More Storms
.
We Did Not See this Virus Coming!
  This virus has
Killed Millions
and will kill many, many, more.  We were 
NOT Prepared
. 
THIS IS NOT ACCEPTABLE!
What We DO See Coming
 is 
BIGGER than the VIRUS! 
 We see
Climate-Threats coming from every ocean, every storm
. 
Sea-Level Rise will-not-stop, and there will be More Storms
. Climate will kill and displace-millions as
CLIMATE-REFUGEES
. 
Again,
We are NOT Prepared
. 
THIS IS NOT ACCEPTABLE!
Hurricane Dorian
 damaged every single structure in the Bahamas 
drowning over 600 People in the Sea, 300 children and babies!
 Neighboring islands suffered 200mph winds 
washing away another 400 people, children, babies, to drown in the Sea!
THIS IS NOT ACCEPTABLE!
Right Now, Essential Planetary-Climate-Data
is N
ot
 R
eaching
Islands-at-Risk.
We 
Rocket-Scientists Must Fix This
. We designed
The First Climate-Tools for Drowning-Islands
 via
3-New Climate Tools/Apps
 for every island, every islander.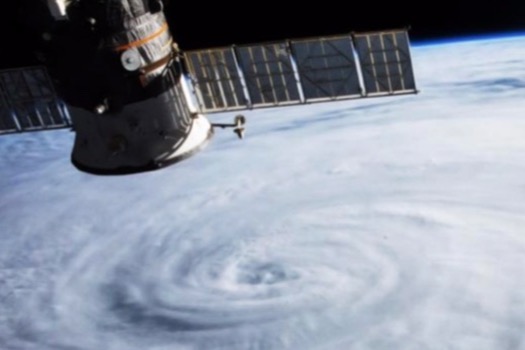 The UN says 10% of the World's People Live on Islands and +1000 Islands will be Washed-Over, Taken-by-the-Sea in 15-Years.
 Many islands are home to the
poorest-of-the-poor
, most all people of color. Rising Seas already wash over low islands, denying thousand-year family histories any chance to move cemeteries, churches, schools, or scared sites, …
their only future
,.. become
CLIMATE-REFUGEES
.  
THINGS WILL GET WORSE! …TO DO NOTHING IS NOT ACCEPTABLE.
Our Video is Rocket-Science. It is 8-Minutes Long to Properly Convey our Message
.If we sound
angered,
 we are angered!
We are
tired of storms drowning children
!
Our Intro. Who We Are. Why We Try:
  We are 
Real-Rocket-Scientists
 from US/Canadian/International Space Programs who engineered a Mission-to-Mars to survive/sustain/thrive,
now helping people-at-risk
 on our own planet. We are raising funds via 
GOFUNDME
 to use identical Mars/planetary-space-tech to build New-Climate-Tools to help Drowning-Islands.  
Climate is already a Killer!
 Yet,
we can fight Climate-Threats
with 
easy-to-use Climate-Tools
designed with Space-Technology. 
WE CAN'T WAIT UNTIL THINGS GET WORSE!
What We Rocket-Scientists are Trying to Do:
We Rocket-Scientists see 
'Each-Island-as-its-own-Planet' 
and mesh advanced Planetary-technology into
New Climate-Tools 
islanders need to prepare for all Climate-Threats, and to find higher ground. 
We can't allow more people and kids to drown!
TO DO NOTHING IS NOT ACCEPTABLE!
Why the Government hasn't Funded Us
:  Even after the election 
Anti-Climate & Anti-Science
people hold great power in Congress, blocking our every direction. 
WE MUST FUND THIS OURSELVES!
We Rocket-Scientists Won't Lie to You
: Satellites, Sensor-Jets, Super-Computers 
are expensive!
 Fighting Climate-Threats with New Tools will take all of us, every $20 contribution, blogging, a grant, a sponsorship, everything possible to build our New Climate-Tools all islanders need to determine their own future and thrive! 
WE CAN'T WAIT UNTIL THINGS GET WORSE.
What We Need From YOU
: We need young people to engage, contribute, Blog, get the word out, take real action against Climate. 
Your Actions will Help Islanders Survive,
help protect their children, help live a better life,
and yes…begin to save the planet for all of us. 
DON'T WE ALL WANT TO HELP?
Who will Benefit?
 The 
First Beneficiaries are Islanders!
Then,
 The
United Nations
-Association-of-Small-Island-States (AOSIS) and low-lying nations. 
All will hear your voice
to build 
Real-Climate-Tools
 that
Drowning-Islands
have needed for years. 
DON'T WE ALL NEED A LITTLE HELP?
What Your Support Means to Us
: Your Parent's Support of Planetary-Exploration pushed Rocket-Scientists to put a man on the moon, rovers on Mars, and the Voyager spacecraft beyond our solar system into deep-space discoveries. Your heartfelt support brings these same space-technologies to lift those from drowning. 
Your Support Means the World to Us
.  
IT MAY MEAN LIFE TO ISLANDERS! 
What Happens if We Do Nothing?
  (
A Horrible Thought!
)  If we do nothing, more people, children, needlessly die. In 10-years, more islanders will become Climate-Refugees, half women and girls, half children. So Many More Tears! Losing your home, water, food, or civil structure is how anyone becomes a refugee. 
No one wants to feel helpless, no one wants to be a Climate-Refugee
. Soon we will need help too. 
DON'T WE WANT NEW TOOLS THAT CAN HELP ALL OF US?
What Happens if We Succeed?
 (
A Wonderful Thought!
) If we succeed, islanders have a better life on their islands and be better prepared if one day they have to move.
All Women & Girls can better link to health, education, and micro-economics.
Any a
dditional funds raised go immediately to expanding the reach of our 3-First Climate-Tools/Apps to island orphanages, shelters, disability services, teachers, schools, indigenous culture, and museums
. If we succeed, the island monument with all your names, laugh, swim and sing together, having made a
New Day.
You Can Help Create Something Magical
. When you and your friends care about Climate and Islanders 
you empower our space technology team
 to do more and more wonderful and amazing things for all the island people across our planet. 
YOU HELP BUILD A BRAND-NEW DAY!
___________________________________________________________________
PROGRAM BACKGROUND and DETAILED INFORMATION
:
What the Project Design Looks Like/Apps/Rewards
.
1-2-3-4-Step Planetary-Science Process, just as we do on Mars
:
What the First 3-Climate-Tools/Apps MUST DO
:
This will be Expensive
:  When we raise enough, we MUST rent a Planetary-Sensor-Jet to get critical Climate-Tool Island geo-data, and then get to work on SuperComputers. 
Where the Funds Go
: 
After the sensor-jet flight, in 2-months our 3-Primary Applications will be loaded & tested on APPLE's Workbench, Smart-Systems, and network Planetary-data.
2-3 months later, our First SuperComputer Tech-Demo is ready. Then, 
we give away The First-Climate-Tool 

to a woman in the Bahamas who lost all her children and husband in Dorian
.
 We engage the UN, Red Cross, and report monthly. Ultimately, all funds empower islanders.  
WE CAN'T WAIT UNTIL THINGS GET WORSE!
WATER is CRITICAL!
 Where water is today... may not be there tomorrow. After Storms, Satellites and 
New Climate-Tools can Help Find Water
, find
the missing
, find
shelter
, find
food
, and speed recovery to all.  
Isn't this what Everyone Wants?

New Climate-Tools Help those who Need it the Most
: In all disasters, satellites are first-responders. 
Real-Time-Climate-Apps deliver Essential Interactive Survival Data to Islanders and First Responders
. As all disasters are economic disasters, 
Climate-Tools call-out Wall-Street to be Pro-Active with Climate
. 
If we prepared for the Virus, thousands would have lived, and still be with their loving families. We Must Prepare for Climate!
TO DO NOTHING IS NOT ACCEPTABLE

!

Where Can This Go?
Our sky holds a wealth of satellites linking scientifically minded people who work tirelessly to defend those-at-risk against the threats from our changing climate. With the latest SuperComputers, this program can go far, do more and build amazing things.             
 We have 6-Simple yet Powerful Goals to:
1) 
Reach everyone who wishes to be reached
, empower islanders 
     to make better Climate-decisions, to save and improve lives.
2) 
Empower Women & Girls with Connectivity to Health/STEM
- 
      education/jobs/micro-economics. 
Climate is a Women's Issue!
3) Climate creates New-Problems, so we've added
New Conflict- 
      Resolution Networks 
with Science-Proofs for legal resolution.
4) Create an evolving 
Sustainable-Planet-Program
 to build
Planetary-
      Solutions
to our
Planetary-Problems
 for those facing Climate Threats.
5) Create the 
First Self-Sustaining Carbon Neutral Island Nation.
      One island nation needs our tools to make them Carbon-Neutral.
6)
Create a Sustainable-Planet-Technology-Workbench
 to design 
      Real-Solutions for humanity's survivability, sustainability, and joy of life. 
Your donations help bring together our greatest global science, satellite, and technology systems, along with our greatest Planetary-minds, for the purpose of a most human cause...
Survival, Sustainability, and the Joy of Life
itself. 
We will Build more-and-more Climate-Tools
: We will apply the volume of Planetary Science, Satellites, and Supercomputers
to make Wall-Street become Pro-Active in Sustainability to save-billions-later by investing-millions now
. Space-Technology can fight Climate-Threats, it can save thousands of lives and dry so many tears if in a form that reaches the people via 
easy-to-use
tools island people want and will use.
ALL OF US WANT SMARTER WAYS TO SAVE THE PLANET.

New Tools can build Bigger-Tools
: We hope to rapidly create a Big-Screen-Visualized-Risk-System
That can 'See Climate-Threats Coming;'
first for all islands and the
poorest-of-the-poor
, low-lying nations, the United Nations, and then to serve all of us.   
First Rewards
: Every $20-contribution is critical, receiving our greatest appreciation, and includes your name laser-etched on an island monument you can visit. 
Maybe next year
, FOR ALL CONTRIBUTORS 
a free ZOOM-type SuperComputer-Powered-Thank-You-Chat-Party
 including island kids, Arctic Inuit village schools (Climate hurting them too) scientists on ships at sea, Arctic, and Antarctic Research Stations. We can't make promises, however, we will invite
Space Station
, astronauts, and the 
UN Secretary General
 to join our Global-Chat.
(This could be Great Fun!)
More Rewards
: $110 gets our '
Help Drowning Islands Poster
' (still pending) by a famous Space Artist. $225 gets the "
Why Yes, I am a Rocket-Scientist
" T-Shirt. $350 gets our very cool Space Program hoodie. The Top Contributor can fly with us. Yes this is a bit expensive, however we must raise a lot of money to make this succeed and
save the lives-at-risk 
as our Climate gets 
worse-and-worse
 all around the world. 
(FYI: Science flights can be dangerous & air-sickness very real).
TOP CONTRIBUTOR
 can fly with us on a Real Satellite-Simulator Aircraft Climate Mission as a Scientific Observer. Only if the Top Contributor respects other's opinions, religions, and backgrounds, they can meet our Scientists, Astronauts, Island Ministers, Ambassadors, and Become a Climate Ambassador. 
"Science-for-Humanity"
 is more than our motto,
this is truly how we Rocket-Scientists see the world.
Not yet a Non-Profit
:  We must follow tax laws. Hopefully in a month, our university partner might Joint-Venture to offer tax-deductible notices for donations over $1,000. Our best people are working this. We will do our best. However, no guarantees.
WE CAN DO THIS!
 Every $20 makes a difference. Be innovative, share on Facebook, any way to get the word out. We want your name laser etched on the monument, and see your smile at the Super-Computer-Chat-Party. This will be your success too. When you tell your parents and others that you are fighting for people facing Climate-Threats, they will be proud of you. 
We are Proud of You! This is Your Fight Too!
We Must Acknowledge the Amazing Encouragement Given Us
for New Climate-Tools and work volume shared by our Explorer, Space, Science, colleagues, especially, IGY & Old Antarctic Explorers, VXE-6, NAVSUPFORANTARCTICA-SEABEEs, NSF, NOAA, AFRL, NASA, French Institut Polaire Français Paul-Émile Victor, Scott Polar – British Antarctic Survey, our SuperComputer team, Smithsonian POETS, our UN friends, Mr. Courtney Skinner, Ed Webber, Lisa, Brian, Deb, Julie, Brother Wayne, and many others.  
Photo:  Our Amazing Colleagues at South Pole Station Antarctica
And of Course,
...

We thank YOU

! Deeply & Sincerel. Thank You for Your Voice!
DON'T FORGET TO BLOG!
Please donate & Blog to your friends, blog this message to 
Jeff Bazos
,
Tim Cook
,
Richard Branson
, F
ormer Vice President Al Gore
,
Sen Kerry
, and add Your Voice to Fight Climate-Threats Islanders face every day.
Listen to Grandma:  

Make Your Planet Your Mission

! >>

What we say is true!!  Nearly 500,000 People killed by Climate Disasters
https://www.aljazeera.com/news/2021/1/25/nearly-500000-people-killed-by-climate-change-related-disasters
It  is true!!  Sea-Level Rise is Accelerating at Unbelievable Rate on East Coast.
https://www.cnn.com/2021/03/26/weather/sea-level-rise-accelerating-east-coast/index.html
*
DIGITIZE-A-NATION
has agreed to host this fundraiser to guarantee we keep sole focus on
Science-for-Humanity,
in service to
those-at-risk
on our only planet.
Organizer
Andy Cameron
Organizer
Columbus, OH