A wheelchair van for Elizabeth Joy
Elizabeth Joy. My baby sister's middle name is literally, JOY! And once a person sees her beautiful smile and experiences her positive outlook on life, a feeling of overflowing joy for the blessings in our own lives becomes pretty contagious and irresistable.
I rarely dwell on the circumstances of her injury. Nor do I go into great detail when asked by complete strangers "what's wrong with her" (BTW, there's nothing "wrong" with her... she is the best little sister in the whole, wide world as far as I'm concerned!) But, I realize that many people who may come across this page don't actually know us personally and will want to understand WHY they have been asked to part with money for yet ANOTHER cause.  Therefore, we are sharing some of Elizabeth's story.
There were many unfortunate family circumstances in Elizabeth's early life. The family was ripped apart by addiction and poor choices. By the time Elizabeth was 5 years old, she was no longer living with her parents. Elizabeth's brain injury occurred when she was 14 years old and suffering from major depression. She was not in the custody of her parents, and was placed in a state mental institution and told her there was no way she could escape. She said "Oh yes there is"... went back to her room....and attempted to commit suicide by hanging herself. You can imagine how hopeless a little girl, ripped away from her parents and being told she is not sick.... just a BAD person... could give up all hope.
This injury caused a lot of impairment to Elizabeth's body as the signals from her brain which control her muscle movements were no longer functioning. She was left confined to a wheelchair and placed in a nursing home until our Mother could regain custody and bring her home again.  Because of this injury, Elizabeth is unable to care for herself. She cannot communicate clearly, use her hands to feed herself, or scratch her nose. She cannot walk, roll her wheelchair, or get herself to the bathroom and has no control of her bladder or bowel movements. If there were a fire or a flood, Elizabeth would be trapped in her bed or wheelchair. Graciously, Elizabeth has not exhibited any signs of depression since her suicide attempt and seems to have no recollections of being depressed. She exhibits only joy for each moment and love for all those in her life who treat her kindly.
Because she needs 24 hour care, I moved back to Texas and became Elizabeth's caregiver  after our mother passed away in 2013. Being with my sister is the greatest joy in my life.  And, we love being able to share our joyful life with others!
We really have only one area of life that continues to create severe problems financially and safety-wise; transportation. Elizabeth is wheelchair bound and her wheelchair has some specific space requirements to fit into a vehicle. She requires a full sized van, with a raised roof and a lowered floor to accommodate her.
A brand new 2015 van with the modifications and equipment to load Elizabeth and her wheelchair for travel would cost well over $100,000, which we certainly could never afford. But, we don't need a new van! We just need a "new to us" van that is dependable, not likely to have costly mechanical issues, and that will safelt accommodate Elizabeth's Tilt-in-Space Wheelchair.
We need 10,000 people to donate $5 each. Or, 5,000 people to donate $10 each. And let's be honest, we would be thrilled if 500 people could just  donate $100 each! Any combination of efforts to reach our funding goal will be greatly appreciated! If your family is able, please consider donating any amount that you can afford. No amount is too small. Also, I want to personally ask you to share our request with all of YOUR friends and family.  I am a firm believer in the  existance of abundance. And for some people, money is not as big of an obstacle. So please, consider sharing this with the people you know, who might have access to other people who could help us fund this much needed van for Elizabeth.
I thank you sincerely for reading this far! And I will leave you with a little slice of Joy!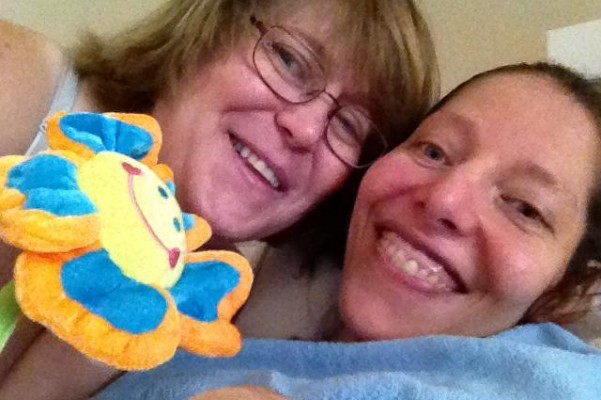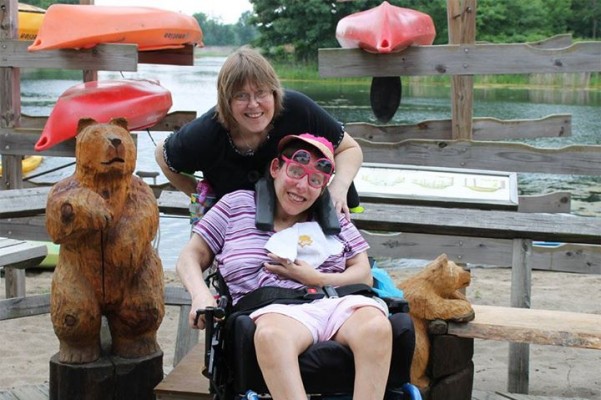 Save

Organizer
#1 fundraising platform

More people start fundraisers on GoFundMe than on any other platform. Learn more

GoFundMe Guarantee

In the rare case something isn't right, we will work with you to determine if misuse occurred. Learn more

Expert advice, 24/7

Contact us with your questions and we'll answer, day or night. Learn more