https://www.facebook.com/reginald.t.smith/videos/10155542991211450
‌ - Video of Cayden, Tabitha's younger brother, who is a special needs puppy and new companion to Reginald Smith, owner of Tabitha.
Stolen/ Missing German Shepherd Service Dog. Tabitha was taken from the Fry's Grocery Store located on the corner of 30th Street and Thomas R (3036 E.  Thomas Rd. ) by a full-figured Caucasian woman and her male companion. They drove off in a white Box/Moving Truck on June 13th, 2017. She is a Service Dog, aiding in the mobility and balance of the Disabled Owner who was struck by a Hit & Run Drunk Driver in March of 2015, as a pedestrian attempting to cross McDowell Rd..  She knows how to sit, lay down, shake hands, play fetch. She is very friendly. She has dark spots on her tongue. Her favorite toys are palm sized rocks, tennis balls, and stuffed animals.
All funds raised will assist in the training expenses, and licensing and immunization expenses of Cayden.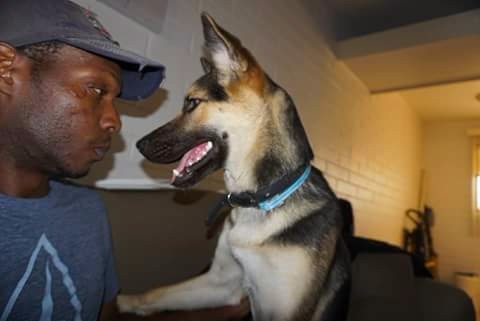 Organizer
Reginald Smith
Organizer
Phoenix, AZ