Life Beginning with Endings
Have you ever wished that you could just skip to the best parts of your life?
Have you ever been afraid of things coming to a close... of something new and unknown?
Did you not really party in high school and preferred to just watch some movies with friends?
This is a film by people who empathize with anyone who answered, "yes," to any of those questions.
We see you. We feel you. This is a coming of age film about the lessons we learn in life through friendships and new endeavors—for you.
Scene 1: Synopsis
It used to just a simple job at the movie theater—free popcorn, free air conditioned room during the summer, and decent pay for a teenager. When feeling lost in their mundane lives of high school, three employees of a local arthouse theater become friends through the job and their life takes a turn they didn't plan for. 
Scene 2: Who are We?
After you watch a TV show or a movie, you see rows and rows of names of people go up the screen. We are passionate artists who wish to one day be a part of that list of cast and crew; we are young, award-winning creatives who are pursuing our passion for filmmaking everyday even if it's not yet on the big screens of major theaters.
Today, we are young artists who needs your help telling our story.
Most of us have been making films with me since high school in the Film and Television conservatory at Orange County School of the Arts (OCSA). In college now, we are still pursuing our dream as storytellers.
We are making a film because we love it and we want to share this story with you and many others. This means a lot to us and we are hoping to create something that means a lot to those who watch it.
The Crew
Soorim L.
  - Writer/Director/Producer (Columbia University)
Christine M.
  - AP & 1st Assistant Director (UC Santa Barbara)
Evie M. - Assistant Producer (USC—School of Cinematic Arts)
Jaxon S.
  - Director of Cinematography (Art Center College of Design)
Joaquin S.
 - Assistant Camera (National Film School in Łódź​)
Kylie M. - Production Designer (UC Irvine)
Lexis R. - Costume Designer (Columbia University)
The Cast
Camryn K. - Brooke (New York University)
Andy V. - Dan (New York University)
Frankie T.
  - Henry (CalArts)
Axl A.
  - Christian (Chapman University)
Scene 3: Why?
We noticed that most coming of age films are are either about or includes the following: going to a big party when parents are out of town, having a crush for the first time, etc. So, we want to make a film that explores a different part of coming of age without those topics. This is a film about the nuances and subtle realizations that one learns from new friendships and endeavors. This is a film ultimately about friendship and one's self-discovery through adventures with those friends. 
No parties, no crushes, no first sip of alcohol.
Yes, first job. Yes, trying something new. Yes, dealing with feeling utterly confused and frustrated about life. 
We want to make a film that's self-reflective of our experiences as high schoolers who learned so much from each other and on film sets...
A wholesome, heartwarming, and compassionate film about nerdy, creative kids discovering their passion and learning so much more in the process brought to you by those who have always been the nerdy, creative kiddos. 
So, here's to those who have no idea what they want to do in life and to those who found their path... to those who explored something new and found things beyond expected...Here's to being heard and feeling heard... to reaching out and connecting through cinema.
Scene 4: What We Need & What You Get
We are hoping to raise at least $3,000 for this film through this campaign, but we estimate that we need about $3000-$3500 total for this film. The more with this campaign, we can do so much more. Where is this going...?!
- Location:
we need to rent out space at a local movie theater to film in and compensate other locations we will be filming at around OC and LA regions. One location alone will be  about $1,000!
- Equipment rentals
(lenses, lighting equipment, sound equipment, etc. that are necessary to bring what's written to life in the most beautiful and story driven way possible.)
- Designs (
costume and set pieces that will be critical to telling the story of these characters.)
- Food for cast and crew
(we have to eat to be able to work day and night on this!)
- Proper Compensation for cast and crew
 (if we raise enough, we can compensate our cast and crew members properly for their amazing work on the film.)
- Film Festival Submission
(It costs a lot to submit to film festivals, so for our film to gain a platform on the big screens at film festivals, we need money to submit to them.)
EVERY PENNY COUNTS! No amount of donation is too small (nor to big).
We love you 3000* for helping us tell this story by donating as much as you can!We love you 3000 for helping us reach our goal of $3,000 (and hopefully, beyond). 


*credits to 
Avengers: End Game
for that line and reference.

Scene 5: What Else Can I Do?
We understand that some may not be able to financially support us. That's okay!
You can still help us by sharing this campaign with your friends and family.
This will allow this campaign to reach those beyond our immediate reach. 
We are living our dreams of making meaningful films together.
Fundraising is one of our first and most significant steps in continuing that dream.
We cannot do this without you and your support.Thank you so much for being a part of this adventure.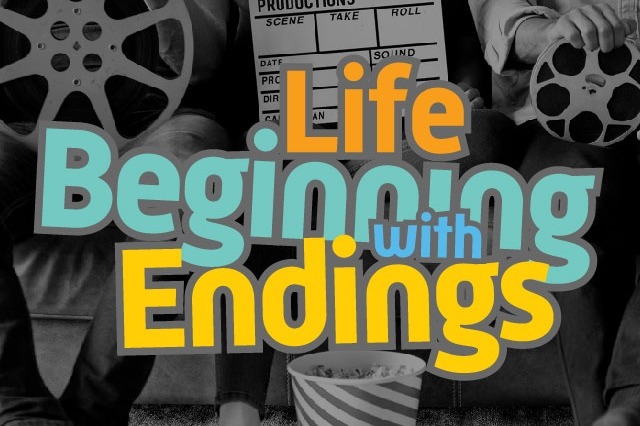 Organisator
Soorim Lee
Organisator
Tustin, CA