My husband, Rolando, is a devoted father of six.
 Our youngest four are related to him by blood, and our oldest two became his when he married me 16 years ago.  
Two-and-a-half years ago, Rolando went to the doctor to be treated for what we thought were common nasal polyps.  However, there was nothing common about the news we received.
 Mucosal melanoma, the rarest of melanomas, is what we were told Rolando had in his nasal/sinus cavity.  
We were shocked.  Surgery followed.  Cancer had filled the sinus cavity and through the floor of his eye, and they were unsure if his eye would need to be removed.  We were grateful it didn't.
Eight months later, a routine CT scan showed the cancer had
spread to the lymph nodes of his neck.
 This meant more surgeries, and our first experience with immunotherapy.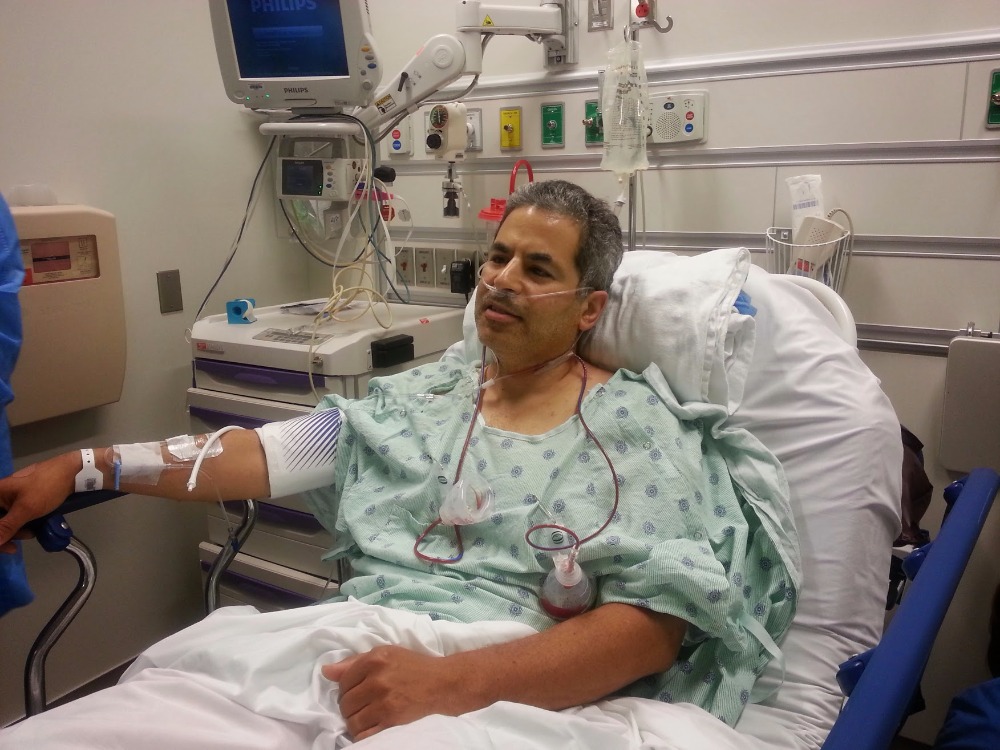 Five months ago, we were told that the melanoma had spread to a lymph node in his chest,
now bringing him into early Stage 4.
 We were offered the latest immunotherapy drug, and he finished that treatment this past November.  Just after Thanksgiving, we were given the news that the immunotherapy wasn't effective and the tumors are continuing to grow.  There isn't anything they can offer us at this point, except possibly a clinical trial with drugs not yet on the market.
Rolando has continued to work throughout this entire ordeal, and though he is extremely exhausted, he puts forth all his energy in spending time with our children.  Last spring, he coached his first little league baseball team. 

Though our faith remains strong, there's no doubt this is a fight that is exhausting on many levels.
  We are grateful to be surrounded by family, friends, and our church family, all who love and support us in so many ways.  We don't know how we would have gotten through the past few years without them.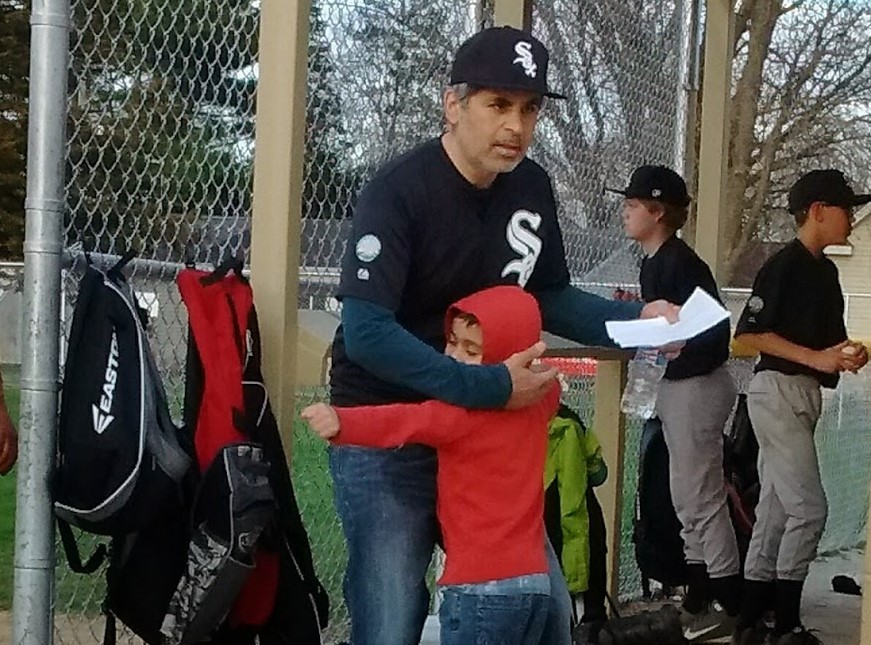 THIS IS WHERE YOU COME IN…
There is an extremely promising virotherapy treatment that is available (in fact, it's been used in other countries for years), but not in the U.S., and therefore it is
not covered by our health insurance. 
The closest country that offers this treatment is Mexico.  We would need to travel there for three weeks, where Rolando would receive daily virotherapy treatments.  After that, we would still need travel back and forth for follow-up appointments throughout the year.  At the conclusion of the first year, we reassess and go from there.
$44,000 is the cost for the treatment itself
(the cost of travel throughout the year is separate, which is why we've made a goal of $50k).  It feels like an overwhelming amount of money, but we know every little bit helps, and we are believing that soon we will have enough to
get Rolando the treatment that could save his life. 
I want to thank you ahead of time for considering donating to our family.  Our children range in age from 6 to 25, and all of them desire to have their dad around for many years to come.  They, too, thank you for helping give their dad a chance to beat cancer!  God bless you all!