Help us - to bring Rylee home!!!
As you all probably know, I didn't always do the right thing in the past. I am an addict who was destructive and didn't care who and how many people I hurt! I was selfish and I only thought about myself. With time, I eventually got caught up in the legal system - that eventually lead me to State Prison. I am not ashamed to tell my story today, because I have been in recovery since 2013.  And I thank God everyday for saving my life. When I was finally arrested on my violation - I found out I was pregnant. Being caught not only saved my life but gave me a gift, a gift of life! I was released to a center in Williamsport, PA and was not suppose to give birth for 7 more weeks. However, she had her own plans. Not even 4 days from being released and put in a strange unfamiliar place... I gave birth on June 15, 2013 - I delivered a beautiful little girl who I named Rylee Irene. She was perfect in every way! She had to stay several weeks in the Susghenna Maternity Level 2 nursery. But, I never left her side. After I was discharged, I boarded at the hospital the entire time, until she was released. When she was finally able to be released I found out the center I was in was not allowed to have children in it. At this moment Rylee and I are homeless. I did not know anyone from Williamsport and couldn't leave the area because I was on state parole. And parole didn't help me, they just advised me that I had 48 hours to get a home plan and it had to be in the local area. I had to think fast. A girl I had recently met, literally days before, offered me to could home plan with her. So, Rylee and I went, we had no other option. Not even 2 weeks later - we leave due to unhealthy situation and move in with Adam (my now, fiance) I called my parole officer and left a message and told him I had to leave. I left 2 more messages and  never got a call back. Not long after moving to Armstrong County did I find out I was "wanted" for absconding. I was so scared. I knew that Rylee only had me as a parent and I was terrified of what could happen. So, I  pretended it wasn't real, didnt tell anyone and went on with my life. Rylee adapted to Adam's Family and didn't need for anything. She was spoiled. Adam was amazing with her and they bonded - and Adams family would've done anything for her. They gave her the family, she didnt have... And never treated her like she wasnt, they accepted her as their own and loved her to pieces! On Oct 10, 2013 State parole found me and violated me on not changing my address within 48 hours. I was sent to a PVC center and had to complete 60 days. Rylee was left with Adam who went to Elk County, PA to stay with his Dad and Step-mom.  Which is  2 1/2 hours from Armstrong Cty.  At some point his Step-mom called CYS and said Adam couldn't take care of her financially and they came and she was placed in the system. Since, that VERY day... I have battled CYS to regain the custody of my daughter. CYS was never called on me and I had absolutely no negative allegations against me. I made a stupid/horrible decision- and - BC of that choice, the consequences followed. My case worker did not like me from the beginning. I was considered a "Junkie" to her. And she made it very clear to me, that she was above me and had authority over my child.  She was very negative and never tried to help me. She always would tell me how good Rylee was doing with the Foster parents and what a joy she was in their lives and made sure she would repeat that to me everytime we talked, basically trying to hurt my feelings. After months of no help and negativity, I asked for a new case worker, but nothing ever happened. Numerous times, I  spoke with the director and supervisor regarding the way my case worker treated me and how she did not put any effort into helping me. I would be on the phone for hours trying to get her removed from my case, but nothing ever changed. After going to court to my Permanency Review Hearings - I would be given 6 months to comply with whatever was asked of me. And if you complied, you would get more priviledges and the faster you would be reunited. (So, they say) So, I would comply and be all excited bc I thought hey, I did it, but at court, my case worker would state that I was only minimal compliance and she would give me more instructions of what they wanted me to complete and it would be granted. They would always add another thing for me to do and give me nothing but excuses on why I had to do it. Again, I would go back to court and I complied with the new order and here comes the next thing. The battle was never ending. I was told I would have visits on Holidays and birthdays, but was constantly let down - and given an excuse. They would state they needed 2 case workers to travel with her because of her age, yet at times there was only one. But, they would use that excuse to be able to legally cancel a visit. They would state she couldn't come to my house because it wasn't inspected yet, but never came to inspect it, and since March I have been asking to get that done, but they pushed it off. The Judge stated I could have over nights/increased visit as long as I proved clean drug screens. I did that, and they never allowed or made arrangements for that to happen, and their excuse,  my house wasn't inspected. It was ridiculous. I fought these people daily. This past June I made  arrangements to have my daughter on her 2nd bday. We drove 2 1/2 hours to Elk Cty to find out that the foster mom made plans too, so mine got cancelled. Which, they said was an accident. They ordered me to pay child support , knowing I was pregnant and considered high risk and even gave them a physcian order stating I could not work but when I didn't make the first payment in full and exactly on time they immediately suspended my driving priviledges.  Which they knew would cause more trouble for me - BC now I needed a driver to take me to visits and hearings, which was not only financially draining BC of the gas and we live on a tight budget, but I now had to find rides and make other people take off of work , just to get me there. But we managed and did it. (Thanks to Adams family members) They ordered me to have stable housing, so Adam and I saved up and got our own place. They wanted me to comply and complete parole - I did that. They wanted me to complete parenting and DNA classes - I did it. They wanted me to work - I got a job. They wanted me to prove while I was pregnant with my son Landyn I did not use - I signed releases for all medical records, which they received and proved I was clean. They wanted me to increase my visit time- which I did. Then they wanted a mental health evaluation, so I did it. Then they wanted me to have drug testing. But yet, did not supply it or fund it. And because I lived in Armstrong Cty and Elk Cty court order it, I would of  had to pay for testing BC Armstrong wouldn't fund for a different counties court order. So,  I went through my insurance and enrolled myself into a place that did urines and therapy. I signed all releases for my therapist to talk to my case worker and for her to get all drug screens etc... I could go on and on. There was always something new.. Adam's mother and other family members tried calling them for answers and they wouldnt speak to them, even though I signed releases for my caseworker to speak to them. CYS knew how to prolong things and lie and twist things to somehow pin it on me. They knew how to delay things and next thing you know another 6 months goes by... And another...Everytime I thought it was the end, it was only the beginning to something else. Elk Cty CYS has lied on the stand and I have witnesses who testified against what they were saying. Due to all these months going by - they now had the right to file against me to terminate my parental rights.  Exactly what they wanted. So, after being just completely reassured numerous times from my attorney, I did not think it was possible for a Judge to grant for my daughter to now be placed in adoption. When Rylee first went into the system I had full contact with foster parents. As soon as I complied with the orders and it was getting closer for Rylee to be returned to me - the foster parents stopped all contact and said it was to much. I no longer was allowed to ask ?'s or see how she was or get anything not even pics.The foster mom also lied on the stand stating I was the one who cut contact, but she got caught in a lie bc I had the email where she stated herself that all contact will be cut and must go through case worker from this point. Foster mother testified at many of the court hearings stating to the Judge that she feels it would be in Rylee's best interest for her and her husband to adopt my daughter. She had also made it clear to me that she wanted a daughter but she could not produce a child of her own anymore and she always wanted nothing more than a little girl. The foster mother had my daughter calling her mommy - and - my case worker stated to me that by Rylee calling me mummy its confusing her, and told me to come up with a different name, which I fought the case worker about, bc I am the mother and she is just a foster parent.  I had continuosly went to supervisors, the director, even wrote to Elk commissioner. But, still got no where. I realize I am rambling on and your probably wondering why your reading this - and you might even think, there has to be something else. She must have done something. But I can honestly tell you that , I complied, did more than  what was asked, and have full support from Adams family and my own. I have been treated, with NO respect from ELK CYS And I m beyond hurt/angry/shocked.
They also lied and said many things that have never occurred during visits, which I have witnesses that stated they either twisted things or it never even occurred. I also would like everyone to know that Adam and I had a son, Landyn who is 7 months old. I delievered him in Magees in Pittsburgh, PA. I have absolutely no case in Armstrong Cty. And never once was investigated. And at my last hearing my daughters advocate (lawyer ) on the record stated that he personally felt and said, " this is not a normal case. She has custody of her son and does a great job being his mom. Yet, were here stating she is unfit to raise her daughter. He said he just didnt get it and how in the same state are we saying she can have a child but in Elk Cty were trying to grant for a goal change to no longer coming home, but being adopted by the foster family. He said I just feel she is a good mom who made some stupid choices, but its like we can never seem to move this case forward. Which, also gave me hope!!!
Then the shock and heartache I felt when hearing the decision was unreal. I have been beat down to the lowest point in my life and worked very hard to have the life I have today. Rylee has a room/clothes/toys/bed. She has a family who loves her very much. Who would do anything for her and that is why I am asking for your help. I have been researching my options all day.
The next move I have to make is - over turn the judgement that Elk Cty granted. In order to do such a thing, I must hire an attorney, who has to file this motion to the Superior Courts within 30 days. 
A lawyer in this type of case is asking for 25k just to retain them. And then follow by making payments.  Yes, this is a ridiculous amount of money, but my daughter is worth it - and I will sell my soul and do whatever possible to make this happen.
 Did you know that when a child is adopted out, that the caseworker and division get money for that! 
 So while I beg and plead for help too get my daughter, these nasty, heartless, people are thinking about their bonus check! And I am sure you probably know, I am not rich and far far from it! Adam and I work and have our household bills and a infant child to supply for too... But, I refuse to say this is the end. The system cannot keep getting away with things like this!!! I complied and my daughter should be sleeping in her bed in her home tonight, but instead they granted to terminate my parental rights and take her away from not only me (her mummy) but her little brother who she loves so very much. And Adam who has been a father figure in her life from day one. Her Mawmaw and Aunt Rachie and basically the entire family who has done so much to show her love and have help me through this entire mess. Even if you can't give anything, just by sharing this and spreading the word will help. We need to start somewhere and the clock is ticking. Please help bring my little girl home!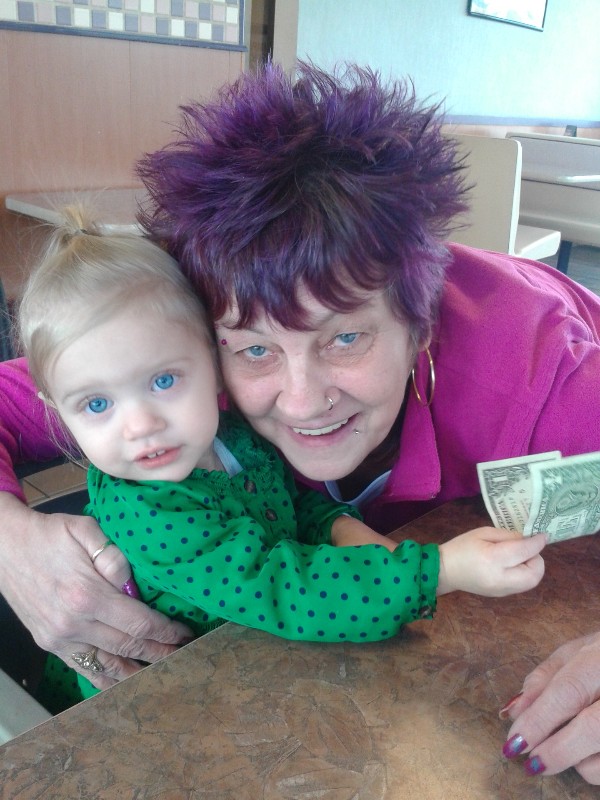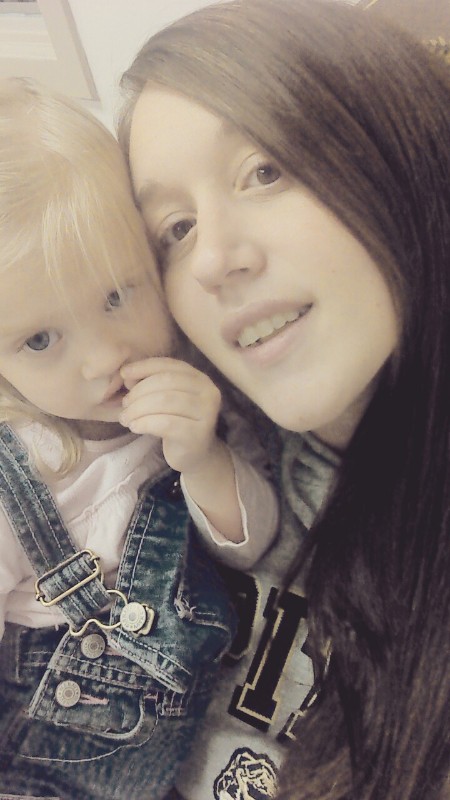 Organizer
Jaclyn Hendricks 
Organizer
North Apollo, PA
#1 fundraising platform

More people start fundraisers on GoFundMe than on any other platform. Learn more

GoFundMe Guarantee

In the rare case something isn't right, we will work with you to determine if misuse occurred. Learn more

Expert advice, 24/7

Contact us with your questions and we'll answer, day or night. Learn more