Beating the brain cancer for the 3rd time
/ eng / srb / 以下が日本語訳です


Miloš Guteša, born in 1990, fighting with  Astrocytoma Anaplastic (WHO grade III) since 2013.
When something big (good or bad) happens in your life, you do separate your life story in two chapters, one before and one after that point.
Milos is not different than the others, and in 2013. was diagnosed with a Brain cancer, followed by emergency open brain surgery.  Biopsy findings showed Astrocytoma Anaplastic (WHO grade 3). In 2015. medical findings confirmed there was no tumor left. He started a new life story with hope of leaving the bad chapter behind.
Now here comes the catch - the cancer returned in 2019. followed by another emergency surgery, and after few months here it is again for the 3rd time with symptomes such as migraines and seizures following it... Turning his life story over and over again, so that "one point in life" just doesn't apply. Luckily, reoccurrence of this tumor didn't bring the worst - glioblastoma (grade 4). Last biopsy confirmed that the tumor is still grade 3 which brings a lot of hope to continue fighting. It is very clear that in order to finaly defeat it long term, the root cause must be solved. In the meantime, first task is to decrease its size as much as possible.
In search for solution he is currently in Frankfurt in Germany, in a medical institution specialized in Advanced medicine. At this point there is an investigation on-going, searching for proper further treatment. Third surgery is not an acceptable solution due to a very high risk that he would remain paralyzed. Solutions such as hyperthermia, proton radiation and chemotherapy are considered all together with immunotherapy. It is not easy to predict all costs as the plan of his treatment will go according to his overall state of well-being.
*** more details will be provided soon***
______________________________________________

Miloš Guteša je rođen 1990. godine. Od 2013. se bori sa tumorom mozga Astrocytoma Anaplastic (stadijum 3).


Kada je 2013. godine Milošu Guteši dijagnostifikovan tumor mozga hitno mu je urađena prva operacija na otvorenom mozgu. Medicinski nalazi su 2015. godine potvrdili da nema tumora i Miloš je započeo novu životnu priču s nadom da će iza sebe ostaviti loše poglavlje.
Međutim, rak se vratio 2019. godine. Usledila je još jedna hitna operacija. Nekoliko meseci kasnije Miloš se, po treći put, susreo sa istim simptomima i istom bolešću. Srećom, ponovni nastanak ovog tumora nije doneo najgore – glioblastom. Prošlom biopsijom potvrđeno je da je tumor još uvek stepena 3, što donosi mnogo nade za nastavak borbe. Zbog toga je veoma važno da se reši uzrok nastanka tumora. U međuvremenu, prvi zadatak je da se njegova veličina smanji što je više moguće.
Treća operacija nije prihvatljivo rešenje zbog veoma visokog rizika da će Miloš ostati paralizovan. Rešenja poput hipertermije, protonskog zračenja i hemoterapije smatraju se mogućim zajedno sa imunoterapijom.
Miloš je trenutno na lečenju u Frankfurtu, u medicinskoj ustanovi specijalizovanoj za naprednu medicinu. U ovom trenutku se čekaju rezultati testova koji bi trebalo da odrede dalji tok lečenja.


***više informacija će biti dato uskoro***
______________________________________________
日本語訳


Miloš Guteša、1990年生まれ, 未分化星状細胞腫(世界保健機関でグレード3レベルの脳腫瘍) を2013年より発症。
人生に大きな出来事(良いことも悪いことも)があると、人は2つの出来事を起きる前と起きた後で分けます。
ミロスも他の人と変わりありませんでした、しかし2013年に緊急開頭手術を必要とする脳腫瘍を患い、生検で「未分化星状細胞腫(世界保健機関でグレード3に振り分けられる)」と判断されました。2015年には腫瘍の全摘出が確認され、脳腫瘍という悪い出来事を過去のものにできるよう願いとともに新たな生活をスタートしました。
しかし、2019年緊急手術を必要とするがんを再発、そして数ヶ月後、頭痛と発作の症状を伴う3度目のガンを患いました。「悪い出来事」という人生の一部のみがまた繰り返されました。しかし幸いの事に、膠芽腫(グレード4)を患わずにすみました。最近の生検では腫瘍のグレードは3でガンと戦うチャンスを残してくれました。長期に及ぶ治療を続ければ、腫瘍の根源をなくせる可能性があります。最初の段階として、腫瘍のサイズを可能な限り小さくします。
より良い治療を受けるため、彼は現在ドイツのフランクフルトにある先端医療に特化した医療施設にいます。現段階では検査が進められ、この先の治療方法を見極めています。3度目の手術は手術後の麻痺を残す可能性があるため受け入れられる選択にはなっていません。免疫療法の内容として、体温を平均より上げがん細胞を減らす治療、陽子線、抗癌剤があります。
ミロスの現状からして、この先にかかる予算のメドは立っていません。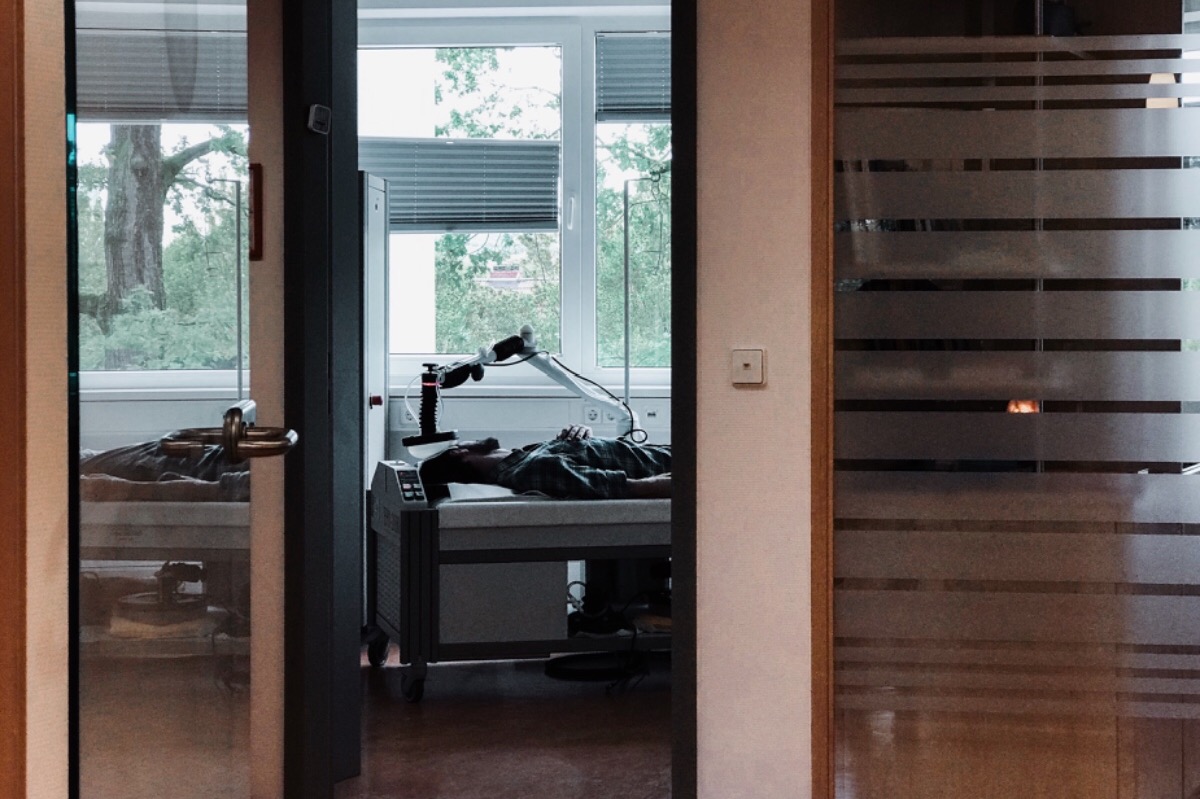 [8th of October 2019 - hyperthermia treatment]