In late February of 2016 Jim went to the doctor for symptoms he thought were related to a hernia.  During an exam, the doctor found a mass in his abdomen.  In the first week of March, Jim underwent a surgical biopsy and was diagnosed with advanced stage germ cell cancer.  He has a large tumor between his spine and abdomen that has grown into his muscles and vascular system.  The cancer has also matasticized to his lungs and lymph nodes.  The biopsy was necessary for a diagnosis, but it created complications that landed him in the hospital and he has not been home since.  Jim was airlifted to the critical care unit at
MCV/VCU
 in Richmond on March 28th.  His inferior vena cava is completely blocked by the tumor.  He currently has blood clots in both legs, and clots have also been found in his lungs.  He is currently on a ventilator.  He finished a full round of chemo which in turn created a deficit in platelets.  He cannot receive blood thinner for the clots until his body begins to make platelets again.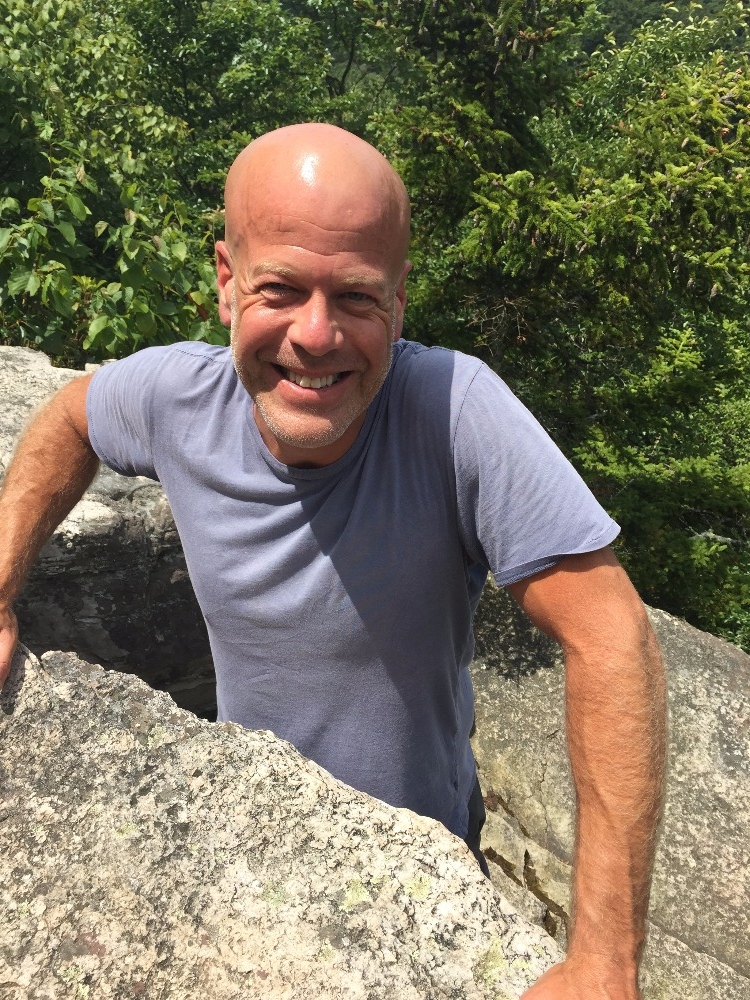 Jim's prognosis is based on his ability to recover enough from chemotherapy to receive care for the clots and fluid around his heart and liver.   The only treatment that will give him a chance for a full recovery is more chemotherapy to shrink the tumor, which in turn makes it extremely dangerous for more blood clots and tearing in the veins.
As some of you know, after a long period of unemployment, Jim was hired as project manager for Gaylor Electric and it was the job of his dreams.   He was just getting back on his feet when this diagnosis occurred.  Now he will be forced to apply for disability, which if approved, will not begin for six months.  In the meantime, Misty is taking on the financial responsibilities for their mortgage and home expenses, as well as trying to find a way to cover Jim's personal expenses so that he will not lose his vehicle, bikes, and other personal property.  She is a middle school teacher and because they aren't married, her school system will not let her take medical leave to stay in Richmond.  Because of that, she will either have to take time off with no pay, or make the three hour drive back and forth to continue working as much as possible.  Jim's father and sister live in Ohio and will make the seven hour trip as often as possible, but there are circumstances which will keep them from being in Richmond as much as they would like.
Please consider helping Jim and Misty with the enormous financial burden of this illness.  It will be so appreciated and only used to keep them afloat during this scary time.  If you cannot donate, they would appreciate your prayers, good thoughts, positive vibes, and all the love and light you can send.  Thank you.
Organizer and beneficiary