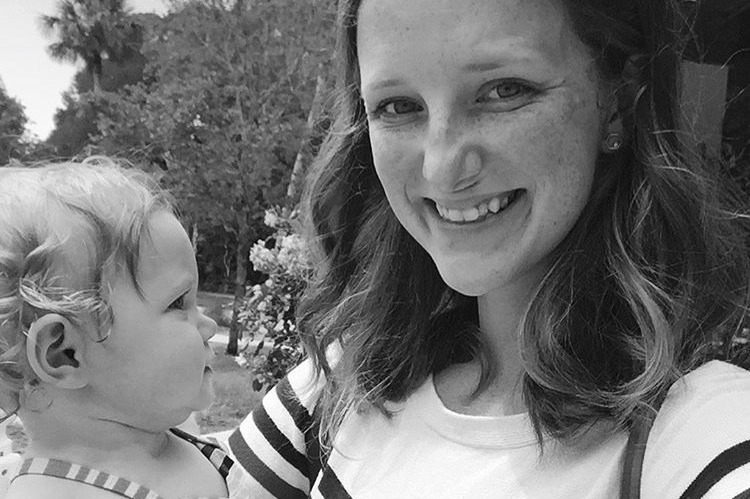 "I'm sitting here trying to wrap my head around the fact that the littles [the twins] are two and a half and are about to have a little sister, and it just doesn't feel real. I'm pretty sure they were in preemie onesies five minutes ago, and now they're these people with favorite books who love to cook and swim and have their own ideas, and I'm fully rambling. But it's just one of those nights where I'm completely baffled and completely grateful to have ended up here."
 On September 10, Stacy Dicorte shared this caption on Instagram beneath this beautiful picture of her and her two-year-old, curly-haired daughter, Ava. This was just eight days before racing to the hospital with the most severe and most frightening, case of preeclampsia her doctors have ever seen.  
Stacy Dicorte; the organizer, whose to-do lists have to-do lists, and whose excel tabs have tabs upon tabs of their own. Who is never late, but knows and accepts that you will be. Stacy; the flexible preparer, whose plan B is always backed by plans C, D, and E. Who turns unexpected rainy days into the best damn thing that ever happened. Stacy; the witty, the smart, the quick, who will have your cheeks wet with laughter, but will put you in line the moment you deserve it. Stacy; the friend, the mom, the wife, the daughter, the hard worker, and most of all, the loved.  
 Despite exhibiting lifelong habits of preparation there was nothing that Stacy, or anyone else, could have done differently to prevent the devastating and life altering events that occurred over the last two weeks.  However, there is hope and healing on the horizon with the help of our community, family, and medical professionals. We have to fight for Stacy, for her kids, and for her family. 
 On Tuesday, September 18th, 2018 Stacy was admitted into the hospital at 33 weeks pregnant with pre-eclampsia. Pre-eclampsia can cause high blood pressure, extreme swelling, seizures and can be fatal for both the mother and baby. Doctors wanted to monitor her and Emmy closely to ensure their safety. Little did we know, that five short days later, Stacy would be induced that following Sunday. Pre-eclampsia had developed into full blown eclampsia, both Stacy and her little girl were facing a grim outcome if doctors did not respond swiftly.
The doctors acted quickly and diligently throughout an emergency c-section to ensure they both remained in good health. Precious Emmy was born on September 23rd at 8:03am weighing a little over three pounds and 18 inches long.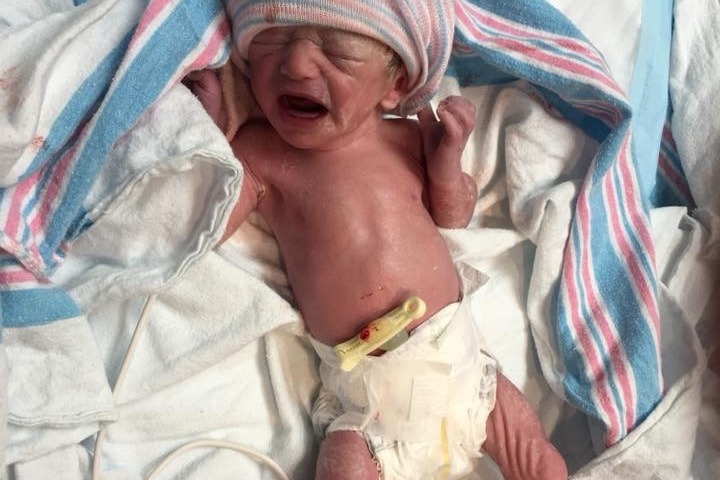 Emmy has shown us that she is a fighter just like her mom. She is already off of oxygen machines and now weighs more than four pounds. Emmy was improving and out of the woods, however, Stacy began to experience complications that none of us imagined. 
 Often times pre-eclampsia and eclampsia will remedy itself when the baby is delivered. Stacy was experiencing lasting effects and symptoms of eclampsia days after her c-section. On Friday, September 28th her blood pressure started to skyrocket, her lungs began filling with fluid, her kidneys were failing, and she was in postpartum congestive heart failure. None of us knew what to expect, but we tried to remain faithful in Stacy's strong and stoic nature.
 On Sunday, September 30th, one whole week after Emmy was born, Stacy was able to wake up. Her blood pressure became manageable, the doctors had drained two pounds of fluids from her lungs, and her kidneys were improving. We were ecstatic!! That became a fleeting feeling as we noticed that Stacy was not herself in many ways.
 Stacy showed signs of severe memory loss and had limited motor functionality. She struggled to remember who her loved ones were and she was unable to perform basic tasks like feeding herself. We requested that the doctors order a CT Scan of her brain. We knew there was a chance that her brain may have been deprived of oxygen, but we were unaware of the exact implications of this complication.
Upon further testing doctors identified that Stacy's heart had a hole in it. The hole has likely been there since birth and had never been identified or caused an issue until she started experiencing high blood pressure. Stacy also formed several blood clots in her legs. These clots moved through her bloodstream and generally would have stopped in her heart. However, due to the hole in her heart the blood clots went to her brain. Stacy suffered a series of strokes and was displaying symptoms of a stroke survivor.  A few days after waking up, Stacy also endured a heart attack due to lack of oxygen. While we will continue to fight, doctors cannot predict what setbacks Stacy may face. 
 At the young age of 30 years old Stacy shows great promise to make a meaningful recovery and can retain her speech, motor, and physical functionality. We have seen unprecedented progress in the last week. Her speech and memory has greatly improved and she is making strides to feed herself. We are so proud of our warrior!!
The American Stroke Association estimates that the lifetime cost for a stroke survivor is $140, 048. This is to address out of pocket expenses for inpatient care, rehabilitation, and follow-up care necessary for lasting deficits. Stacy will be transported to an inpatient care facility where she will have four hours of therapy, seven days a week. We will also be reaching out to the Patient Advocate Foundation for monetary and logistical support.
In addition to medical costs, Stacy and her husband, Jimmy, also have two year old twins, Ava and Logan.  As Jimmy and Stacy navigate intensive therapy treatments and work toward her recovery, childcare costs will accrue for the twins and Emmy. Due to Emmy's early arrival, Stacy and Jimmy were still in the process of securing a vehicle that would be able to fit a family of five with three car seats.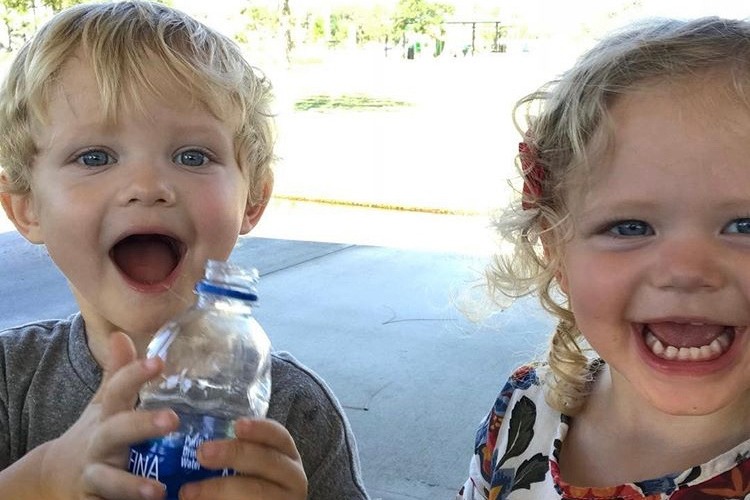 As Stacy and Jimmy embark on this new journey, we are asking our community and family to come together to support them.  Any donation to aid in Stacy's recovery and to help offset these unforeseen and substantial costs would be deeply appreciated. We ask you to fight like Stacy! 
We look forward to updating you about Stacy's progress as we continue to fight alongside her and her family!

Organizer
Jessica Jecusco 
Organizer
New Port Richey, FL
#1 fundraising platform

More people start fundraisers on GoFundMe than on any other platform. Learn more

GoFundMe Guarantee

In the rare case something isn't right, we will work with you to determine if misuse occurred. Learn more

Expert advice, 24/7

Contact us with your questions and we'll answer, day or night. Learn more