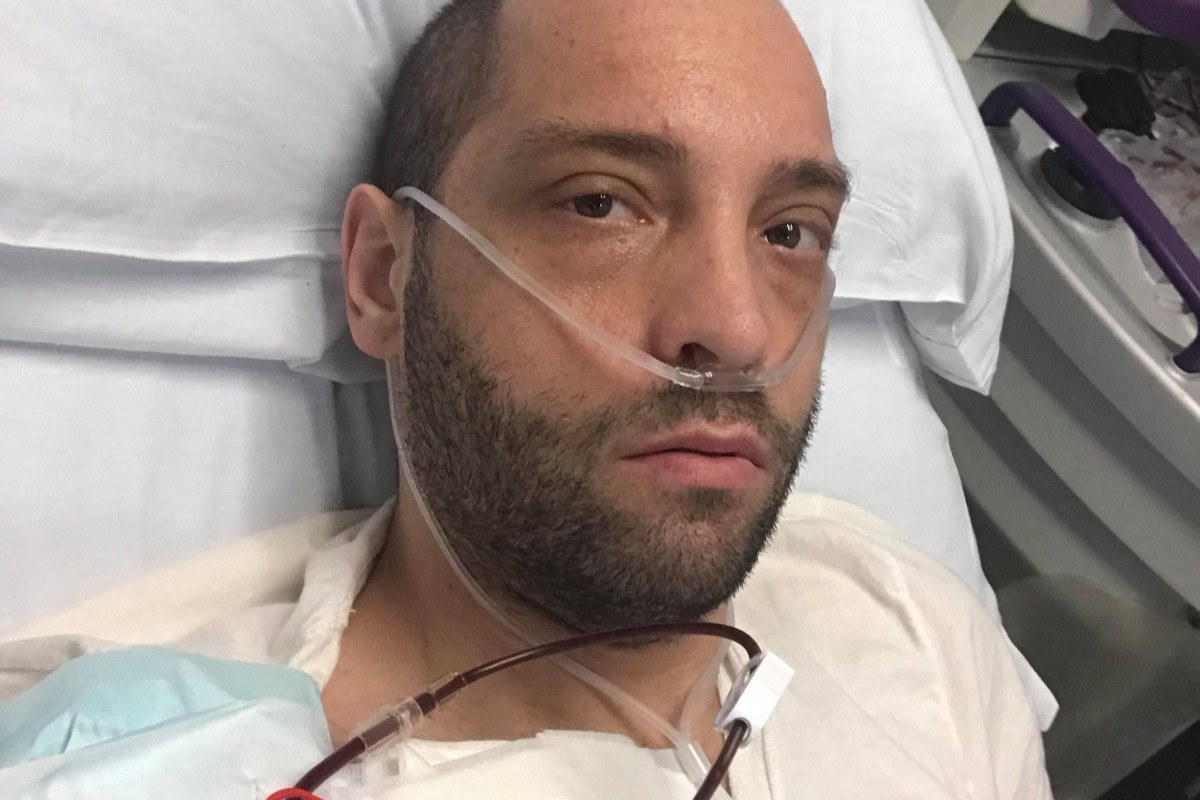 Before you begin reading, take a deep breath. Bring cognizance to what it is like to breath freely and fully as it is something we do 24/7 but rarely think about.
That is not the case for Field, or any patient with Cystic Fibrosis. "In people with CF, a defective gene causes a thick, sticky buildup of mucus in the lungs, pancreas, and other organs. In the lungs, the mucus clogs the airways and traps bacteria leading to infections, extensive lung damage, and eventually, respiratory failure. In the pancreas, the mucus prevents the release of digestive enzymes that allow the body to break down food and absorb vital nutrients." -Cystic Fibrosis Foundation.
At just 18 months old, Field was diagnosed with CF. Much of his childhood was spent oscillating between Boston hospitals. The pattern was he engage in regular activities, such as school, get sick and need to be hospitalized. It wasn't uncommon for him to spend a month or more in the hospital. At one point, he was so sick he required a G-tube. He made the papers in Middle School when the air quality was too poor in the older building and he had to receive outside education, when his health permitted, for over a year. His health improved for a period in high school but sharply declined when he was around 19 years old. He spent a year at MGH waiting at the top of the transplant list for new lungs.  At this point his weight plummeted to 85 lbs as he did not have the lung capacity or strength to eat and breath on his own. Knowing he was on borrowed time, he bravely advocated for himself to get on the transplant list in Pittsburg, which has a much larger and more aggressive pulmonary center. After just a few weeks in Pittsburg, he matched with a donor and survived the 10 hour, double lung transplant surgery. Recovery was intensive but he was able to move back to Massachusetts after 2 months.
With the new lungs, he went on to experience a quality of life far superior than his first 19 years. He actually became a runner! Incredibly, Field even ran the Fight for Air Climb with me, which is a race up One Boston Place that goes up 789 stairs and raises fund for the American Lung Association. He pursued a career in real estate and became a home owner. He learned to live with his onset of diabetes and increased hearing loss from all of the medication he has to take.
November, 2017 marked the 11 year anniversary of his lung transplant. That is also the time he noticed he was having trouble breathing doing his normal activities such as 3 mile runs or walking up stairs. In December, he learned he had viral pneumonia which had sent his body into rejection. Further testing showed he had lost 70% of his former lung capacity. December through March Field was doing a combination of IV steroids, heavy duty immuno-suppression treatments, and a plasmapheresis treatment (where the plasma in the blood is removed and replaced with a substitute plasma to get rid of the harmful antibodies that cause rejection). In April, he started more home medications and the weekly photopheresis (this time to target the removed plasma and blood cells with ultraviolet light and then put it back in you to treat the bad antibodies that cause rejection). 
In the last 8 months, his health has declined so rapidly that he has had to move in with his mother, stop working, and make weekly trips to MGH. Field is now on oxygen 100% of the time. His portable oxygen tank only lasts an hour, so Field is really limited to his home and the hospital. He is down to 112 pounds. Recently, he got another viral lung infection which reduced his lung capacity another 5%. He is on intensive IV antibiotics on top of all of his regular medications and hospital treatments. Unfortunately, the rejection and reduced lung functions are not reversible. He is reliant on a second, double lung transplant to survive. 
Field currently goes to MGH 2-4x a week. The cost of gas and parking alone is really adding up. He is going to have to move to Pittsburg, get an apartment, complete several pre-transplant tests and procedures before he can enter the donor list. From there, it will be a long recovery with costly trips back to Pittsburg from Boston. We are asking for donations to ease the financial burden while he focuses on staying well enough to get to Pittsburg and onto the donor list. Please consider supporting him, every bit helps. Thank you!

Organizer and beneficiary