About Us / Campaign:
Hello world! We are Psychothematic Media, an upstart creative collective trying to build a company. We are  starving artist seeking support from the worldwide community to help us with our first major endeavor.
"Fauna" is the first feature film for Psychothematic Media and writer/director Daniel Frankenstein.
We are hard at work on post production with very little funds and resources. We are reaching out to the worldwide community to help us acquire the resources for Marketing & Promotion and booking a limited Theatrical Release.
Contributions Will Be Used For:
- Marketing & Promotion
- Theatrical Booking
Official Teaser Poster: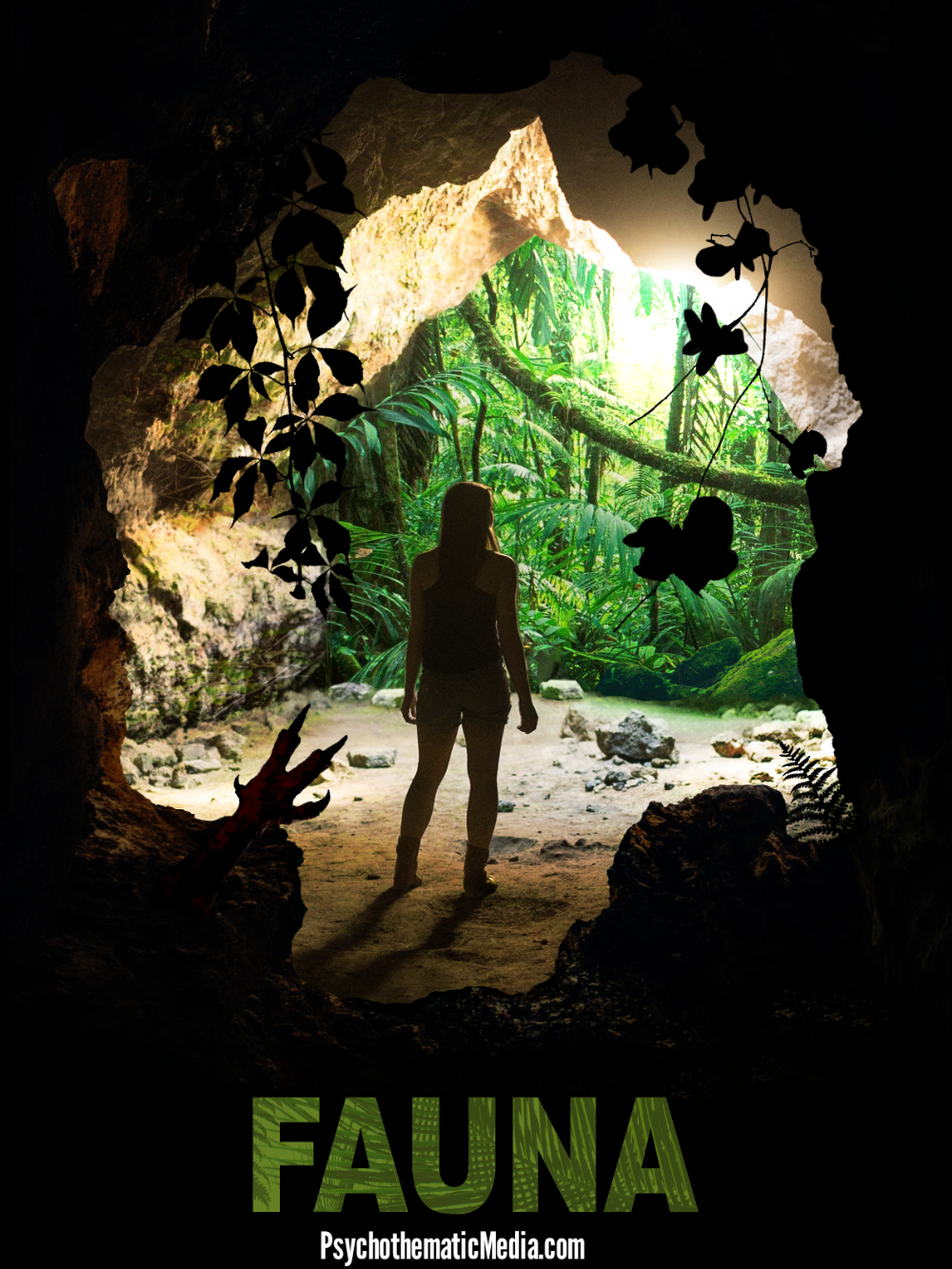 Plot Summary:


"A team of expert criminals execute the biggest heist of their career when they steal from a major drug cartel. They escape to an island paradise to retire in wealth, but a local legend of hidden treasure brings The Bandits face to face with another myth known as La Fauna."
For more details visit the
Official Fauna Page
- THE JOURNEY -Pre-Production


The "Fauna" script is completed.
So with a finished script we begin prepping for Pre-Production.
Pre-Production: Location

We researched several possible locations to film "Fauna" and eventually found a beautiful location in New York.
Pre-Production: Concept Design

The design of the "Fauna" costume is created, as well as concept design for various props.
Pre-Production: Costume

Fabrication of the "Fauna" test costume begins with limited funds & resources.
Using various art supplies and household items we were able to fabricate the design elements needed for the "Fauna" test costume.
Each day adding new pieces to the  costume.
The "Fauna" test costume was completed and the results were impressive.
The official "Fauna" costume was created by the amazing artist at Cycloptyc Films. Visit them over at  their
Youtube Channel
 and subscribe to stay up to date with all of their fantastic work.
Pre-Production: Cast
Sammy Mena 
an experienced  actor  & performer is officially cast  as the "Fauna" monster.
The full cast has been assembled. We have found a very ambitious and talented group of actors with experience in many different forms of media and entertainment.
-------------------
Currently, we are in post production and reaching out to the worldwide community to help us gain the resources we need to market the film and book a limited theatrical release.
We are appreciative of any support we receive be it through "Donation", "Comments", "Likes", or "Sharing" of the campaign with the rest of the world.
Thank You for your time and support.
- Daniel Frankenstein
Psychothematic Media
Organizer
Daniel Sanchez
Organizer
New York, NY