A young U.S. Coast Guardsman from Irish descent, a writer in the 1960s for the Assoc. Press, D.C. , a country-side school teacher in Marshall, VA and human-rights activist for disabled children-- our father had planned to temporarily leave his 90-acre Virginia farm (purchased for $100/acre) to fulfill a request in Greenville/Spartanburg, South Carolina as Director of the Charles Lea Center for special needs children in 1967.



Being the energetic forward-thinker that he was labeled, he immediately spent the first year creating a government grant request for 1M to fund a state-of-the-art facility to replace the dilapidated donated space. After submitting the proposal, he waited with hope, while UNOFFICIALLY integrating the two schools in the region one late afternoon--during the now-known peak "riot" era.
Just two weeks later, he suffered a heart attack at age 42 on the front steps of his school. His last conversation with our mother that morning contained the words, "I feel like I just haven't done enough". Our mother received the news days after he passed that the grant had been awarded and documentation was on its way. She also received the news that I was "on the way".  I never met our father, Lawrence "Larry" Daniel McCarthy. He became a legend to me. 

Mother saved his Virginia farm for forty years, in hopes their children and grandchildren would one day enjoy. Growing up, I loved checking on the farm in the summers after a long journey from SC to visit the rest of the Irish clan in the metropolitan areas. The land sat dormant for 4 decades, with only the neighbor's cattle grazing to keep the fields active. 
In order to live on the farm, my husband, children and I moved to the area ten years ago so I could be in closer proximity to the county offices where I spent several necessary years working with our local government to equally divide the farm between myself and my one older sibling. It was our living mother's wish. She attempted for years, however was denied due to county regulations not allowing less than 85% split of land (in an effort to preserve green space, but unfortunately not easing a situation with two siblings).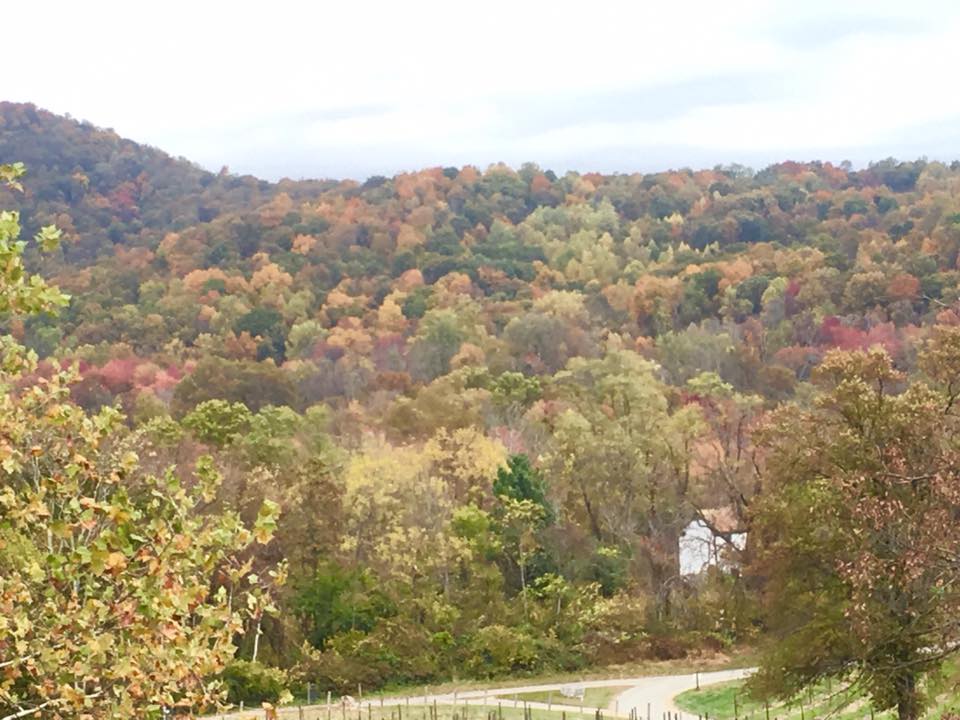 Finally, in 2008, I accomplished the mission through paperwork and prayer .... creating two equal shares for my mother to transfer to us. This enabled us to finally build our home on the farm and move in, Fall of 2009. My husband lead the cultivating, clearing and planting....a passion of his!  He grew up in the Cleveland, OH area climbing his favorite apple tree in his childhood front yard. In Summer 2011, we opened the doors to our first farm business .... a small winery & cidery downstairs in our cellar.... branded with our celtic logo design representing three generations connected by my father's heart.
Quickly catching on with Jeff's winemaking awards and recognitions ... our name was growing.  In Spring 2014, we opened doors to our separate building for operations and the year-round visitors, through a small-business construction loan we qualified for through the U.S. Department of Agriculture.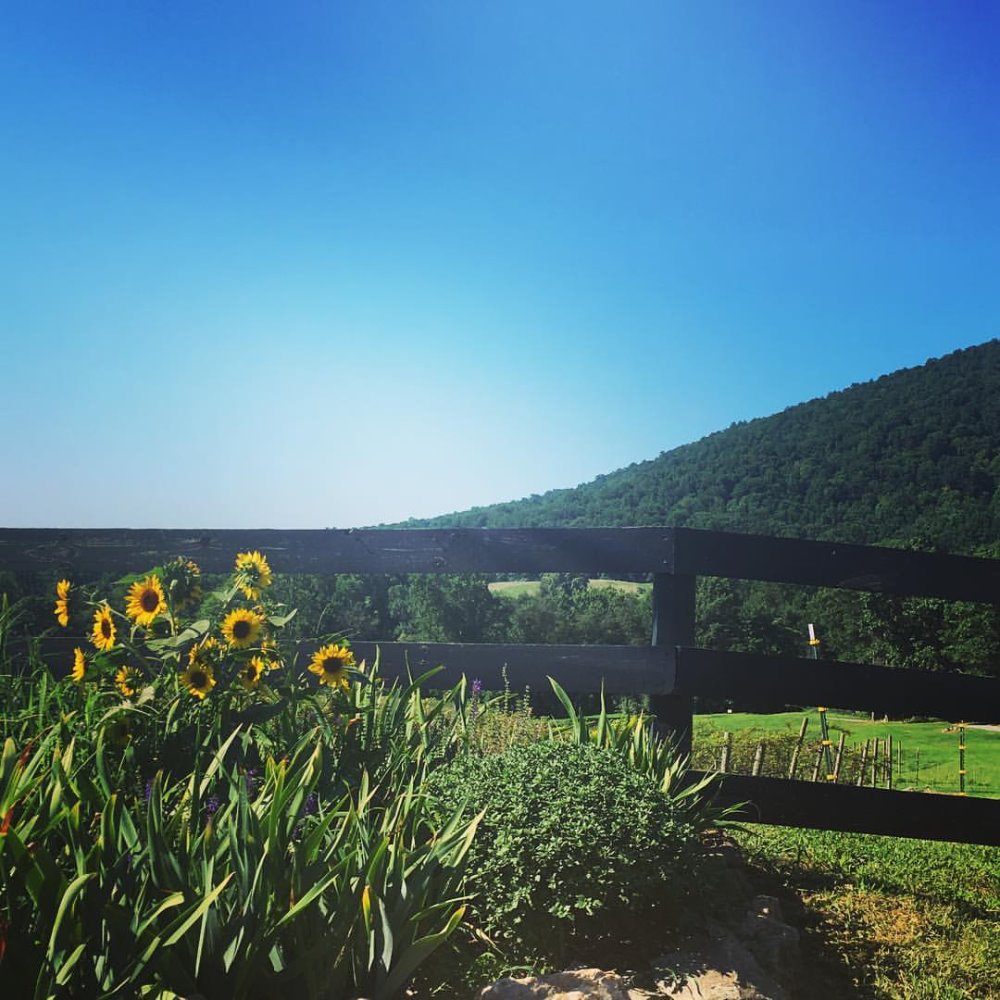 Unexpectedly in Fall 2014, I received a certified letter "offering/demanding" a buy-out from my sibling (within 15 days) or they would sell the gifted land on the open market immediately. I was devastated after taking the careful steps to be fair and thoughtful in the land division. That side of the farm has our father's farmhouse standing on the parcel.  To prevent the sale and development of the parcel, we fronted what we had, bundled with a remaining $20,000 annual payment for ten years, to pay off the demanded land share (equaling $450,000 total). 
This year, we are $8,000 shy of our $20,000 payment.  We have received a threatening Loan Default DEMAND LETTER from my sibling, Christmas week, requiring the $8,000 balance by January 17. The same sibling I helped over the last 11 months ... we had temporary custody of her oldest child who was having a difficult time living at home. Make any sense whatsoever?
Update: We have acquired a stop-gap loan to offset the rest of the payment. Now we are working on the 2018 payment to my estranged sibling demanding pay, or foreclosure. It has ripped us apart, as a family.  


We have suffered since.  The situation has drained college funds for our children; made us physically sick from stress while trying to focus on our business at an exciting and growing time (now, a popular VA Cidery distributing in multi-states with big names of Wegmans & Whole Foods plus many specialty stores, pubs & restaurants); while covering our two mortgages on the house & business, the increasing farm loans, land taxes on both parcels, monthly suppliers, weekly employees,  medical bills .... all while racing against the clock to prevent us from closing our doors.  This year, we are at risk by not meeting the payment requirement on time.


I have been fortunate to move here with my adventurous Navy husband and twins to restore the land and build a farm business ... all off our backs. I count my daily blessings for my incredibly patient & fun-loving husband; our hardworking children we have raised; the beautiful wildlife with which we share our lives; our loyal employees and growing business. 

Not wanting to "give up" as my father had also feared .... I realize our abilities are not endless. For this, I decide to share my story in hopes it may have touched someone who knew of our father or benefitted from his work for the disabled. His name and his honor is what I wish to preserve by keeping the house & land parcel from becoming sold, lost and developed. The ongoing $160,000 grand total will pay off our remaining shares of the property effective immediately. It will preserve the wildlife and keep the farm intact as a whole. It will relieve the burdens of losing the land while enabling us to work towards giving back to my mother's retirement, save our children's education fund and lessen our worry .... immediately.  The idea of the relief is a fantasy ....one worth dreaming about and striving towards .... just like our visionary father once did on this earth.

Organizer
Jeffand Laura McCarthy Louden 
#1 fundraising platform

More people start fundraisers on GoFundMe than on any other platform. Learn more

GoFundMe Guarantee

In the rare case something isn't right, we will work with you to determine if misuse occurred. Learn more

Expert advice, 24/7

Contact us with your questions and we'll answer, day or night. Learn more