Little Blind Fandango needs surgery
Little Fandango, and his three brothers and sisters found themselves at a local animal shelter. At barely 6 weeks of age, Fandango has lost his eye sight, due to severe untreated eye infections.  FRA was asked to assist these four babies and we answered the call.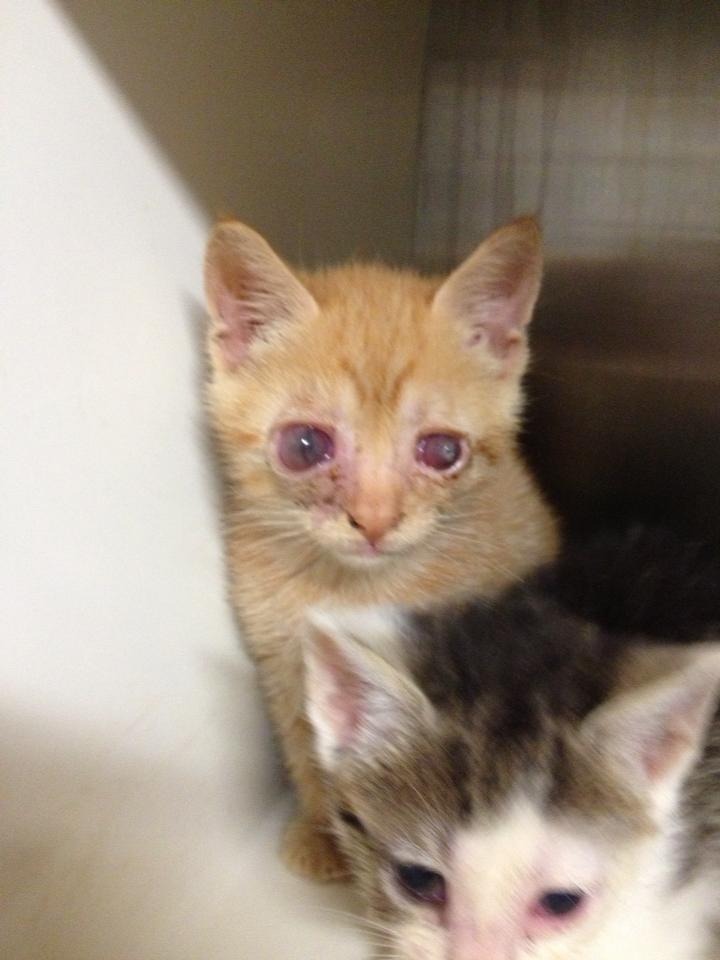 Fandango will need to undergo double eye removal surgery in the very near future. Fandango is currently on antibiotics and eye medications. His brothers and sister are recovering as well.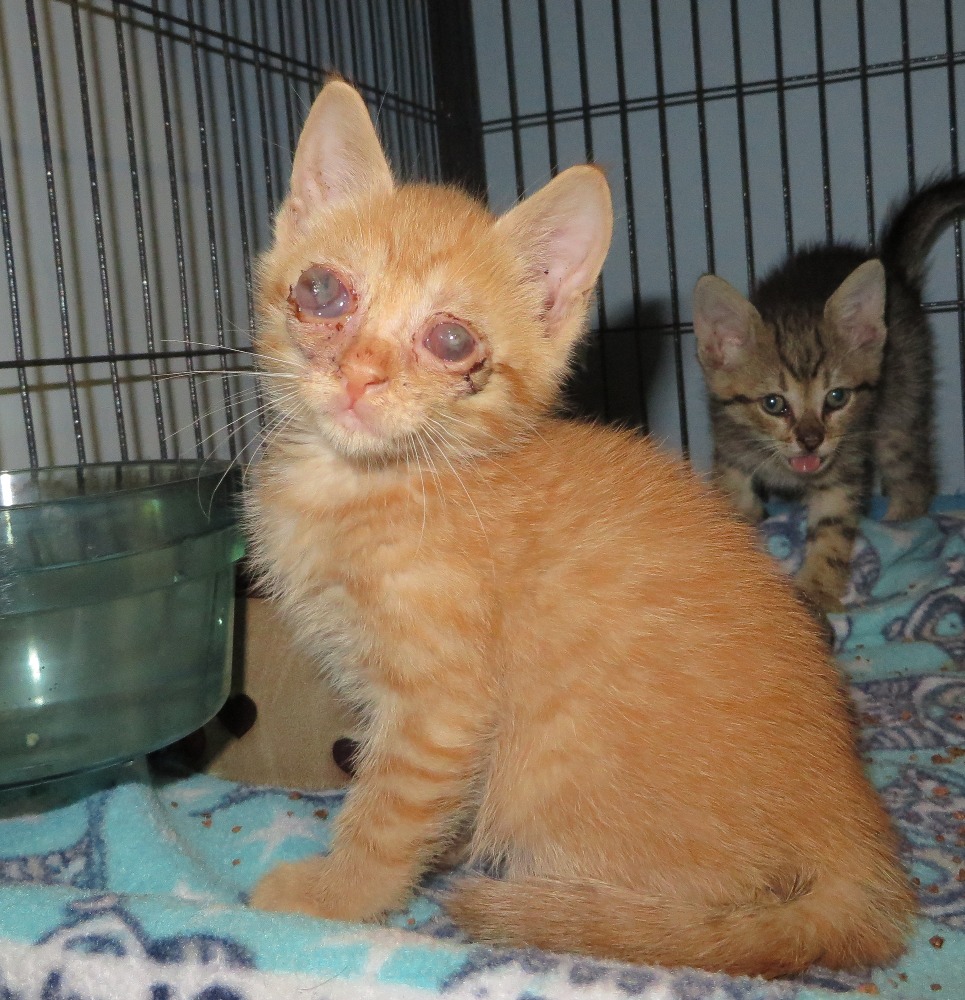 The Feline Rescue Association is very hand-to-mouth and it is only through the generosity of people like you that we can help kitties like the Fandango. Please give what you can -- these poor boy has a long road ahead!