It's hard to even start. It says tell your story...
No one ever wants to hear "You have cancer". I can't even imagine what that moment would feel like. So how do I tell this story?
I will start by saying Lori is one of the strongest people I know. When you are faced with many of life's challenges and still keep that beautiful smile while battling them all is strength like no other. But this will be the biggest battle of them all. Do I, and many others, think she will battle this one as she has battled the others with strength and courage? Absolutely.
Lori has been recently diagnosed with Multiple Myeloma. A very rare cancer that affects less than 200,000 people per year. A brief description: The plasma cells are a type of white blood cell in the bone marrow. With this condition, a group of plasma cells becomes cancerous and multiplies. The disease can damage the bones, immune system, kidneys, and red blood cell count.
Treatments include medications, chemotherapy, corticosteroids, radiation, or a stem-cell transplant. Unfortunately, they have not found a cure to date. So life long treatment is necessary.
I ask with all the heart I have, to please help and support her. She is self-employed and will have many treatments and medications to come. It's hard enough to wonder what the future will be, quality of life? With your help, we can lesson the amount of stress that will come along with the ongoing bills. I know my donation amount may seem high, but how do you calculate an amount for a person who is very deserving of our support that I know herself would not ask for.
If you are not able to donate, that is understandable. Just please keep her in your thoughts and prayers. Take a moment to send her kind words of support. Thank you for reading this story...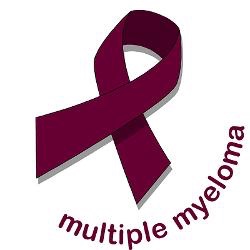 Organizer and beneficiary
Jennifer Fletcher Skover 
Organizer
Putnam Township, MI