Extra Innings Feature Film
Hi Family, Friends and Supporters,
As many of you know, the road to making "
Extra Innings
" has been a long and difficult journey. A coming-of-age feature film over 20 years in the making, Extra Innings has been a labor of love very close to my heart. Having lost two older siblings to mental illness, I felt it important to make their struggles heard in order to relay a message of hope to all those affected by similar tribulations. But we can't do it alone. We need your help to push us to the finish line and get this incredible film in front of as many people as possible.
Funds will be used for: Music:
The music of Extra Innings will be key to developing the world the characters inhabit. Whether it be licensing Classical Music and 60s pop, funds from GoFundMe will help fund the musical backdrop of Extra Innings.
Marketing
: - Hire a PR Company
Marketing an independent film is a difficult and complicated process. Our goal is to get as many people from a wide range of communities, since Extra Innings is about "family dynamics", to view the film. We are in the process of reaching out to distributors, mental health and Jewish communities, along with baseball organizations, youth organizations and college to gain support in promoting the film.
SAVE
Extra Innings is partnered with
SAVE
 (Suicide Awareness Voices of Education), the leading suicide prevention organization dedicated to public awareness, education and to helping survivors. The Executive Director of SAVE, Dan Reidenberg, has been involved with Extra Innings since the beginning. He has been called "an agent of change" by the Obama administration. SAVE's message of hope and awareness resonates deeply with Extra Innings and I am very proud to have their support behind my film. While I aspire for the film to help spread mental health awareness, I also want to support organizations like SAVE that do the amazing work of helping individuals on a day to day basis.
Our Mission:
One of the most difficult things to deal with when contemplating suicide is the numbing loneliness. Feeling like no one cares and it will never get better is a soul crushing experience. My goal in sharing this film is to give audiences a real understanding of how suicide affects everyone. But more importantly, the message of hope. Things can get better simply by acknowledging someone's pain. Suicide is a universal problem, but by connecting individual's experiences, we can create a global network of support and understanding. Ultimately, I am fighting to lessen the stigma of mental illness that can  prevent someone from giving or seeking help, and ultimately saving lives. 
My hope for this film is for as many people to see it as possible and gain insight into the complexities and hardships of mental illness and suicide. When you lose a loved one to suicide, it stays with you forever, and I hope this film resonates to all that view it, and learn something about the problems of mental illness and suicide that they may not have considered before.
Won "Best Feature Film" at the 2019 Manhattan Film Festival and at the 2019 Jersey Shore Film Festival, as well "Best Actor" and  "Best Supporting Actress."

"You've given us a movie not only to think about, but to feel about. And in this world that I spend my life watching movies where they don't do that, where it's basically just escapism, you've given us a movie that matters."
Peter Travers, Critic at Rolling Stone Magazine
Tina Lee (Community Education and Outreach Manager) from NAMI NYS: "I am absolutely speechless. Thank you for this gift...poignant work of art."American Jewish World Service: "Issues addressed in your film are critical, [...] a beautiful and meaningful film"NAMI (National Alliance on Mental Illness) New York State: "Thank you for this poignant work of art"
We are also proud to announce that we are having our New York Premiere at Symphony Space on May 3rd in coalition with Mental Health Awareness Month. If you're in the area, we'd love to see you there! Ticket information an be found on Symphony Space's website or box office:
https://www.symphonyspace.org/events/thalia-film-extra-innings
Thank you to all of you who have supported me on this journey. 
"The movie does an amazing job of telling the story of mental illness from the perspective of those helpless to understand or help those afflicted, but whom are loved dearly. For anyone who has ever lived or loved someone with mental illness, this will surely draw parallels, and for those who haven't, it certainly pulls back the curtain and allows a peek into the confusing and trying world of being in such a situation." - Tawny Farber, Set the Tape
"Life goes on past the bottom of the ninth inning." - Albert Dabah
ANY AMOUNT COUNTS!!!
Best,
Albert Dabah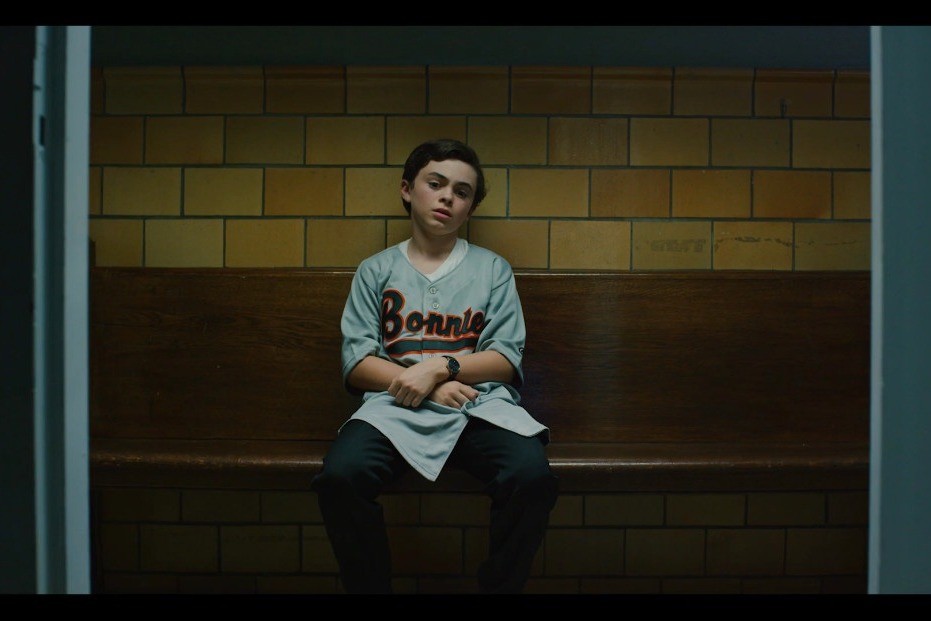 Other Ways You Can Help
We're an independent film, we understand if money is tight but there are other ways you can help us out! Here's how:
Share this campaign on your social media pages and with your friends!
Follow us on social media to see what we're up to!
https://www.facebook.com/ExtraInningsMovie
https://twitter.com/ExtraInningsMov
https://www.instagram.com/extrainningsmov/?hl=en
http://www.extrainningsmovie.com/
Organizer