Everything we do is driven by hope!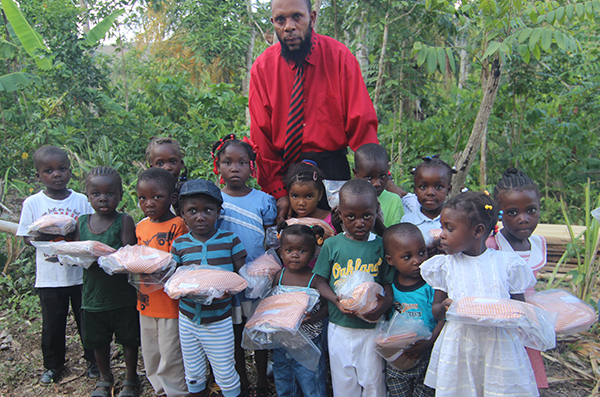 It is almost back to school season! How can you help?
Since uniforms are required to attend school, Haitian families often have to choose between either providing food and shelter for their family or investing in their children's education. 
Just $15.00 will get one child a complete school uniform. A donation of $25.00 will get a child a complete uniform plus a backpack for the school year.  MAII is hoping to raise $4500.00 to give 300 children uniforms. 
Renowned for our successful child sponsorship program that has worked to produce many Haitian secondary school graduates, and our work opening some of the first technical vocational centers for adults (in Haiti), Ministry of Aides International has recently launched several other outreach programs in areas of the island that would not otherwise have resources for education, healthcare or food.
Programs include disaster relief and Build a School, Build a Future* which focuses on building new schools in remote areas of Northern Haiti's Cap-Haitian neighborhood. 
*
Relying primarily on volunteers and sponsors, "Build a School, Build a Future" is an ongoing project that is working to build three schools in in the towns of Robert, Bazilan and Chouchou Bay. Thru donations from our previous fundraising activities, we have been able to clear the land of all debris, and have secured the property. Our engineers and architects have designed the plans and groundwork for each school. Children from each community have signed up to attend, so eager to have a school they can call their own. All that is now needed are the buildings. Please join hands with MAII to make the wish of these children come true.

Today, our goal is to raise $70,000 to continue construction of these schools and provide disaster relief to those in need. With your assistance, we can make a significant difference by equipping children with the necessary tools to create a brighter tomorrow for themselves and their communities. 
Please invest in the future of children and disaster victims today by making a tax-deductible donation of $100 or more (or any other amount to this important cause). Every penny raised will be dedicated to our programs. Every dollar counts. Your contribution is appreciated and will serve as a cornerstone upon which we can together provide the high-quality education Haiti's children need to move out of poverty.
Why MAII?
MAII has been partnering with underprivileged communities in northern Haiti for over 30 years to increase children's access to education. It knows the communities it serves very well and works by the following principle: Nobody can do everything but everyone can do something. As such, it promotes community participation and capitalizes on the passion and abilities of local people to start and complete all community projects.
In addition to MAII's work supplying education and healthcare solutions for children the organization also has responded to natural disasters (like hurricanes and earthquakes) and expanded its education to adult programs including a Computer Learning Center (est. 2004) and a Technical and Vocational Center (est. 2006).
Ultimately, MAII not only works to provide emergency relief but also aims to balance such help with a support system for long-term, sustainable initiatives that give practical assistance to vulnerable populations.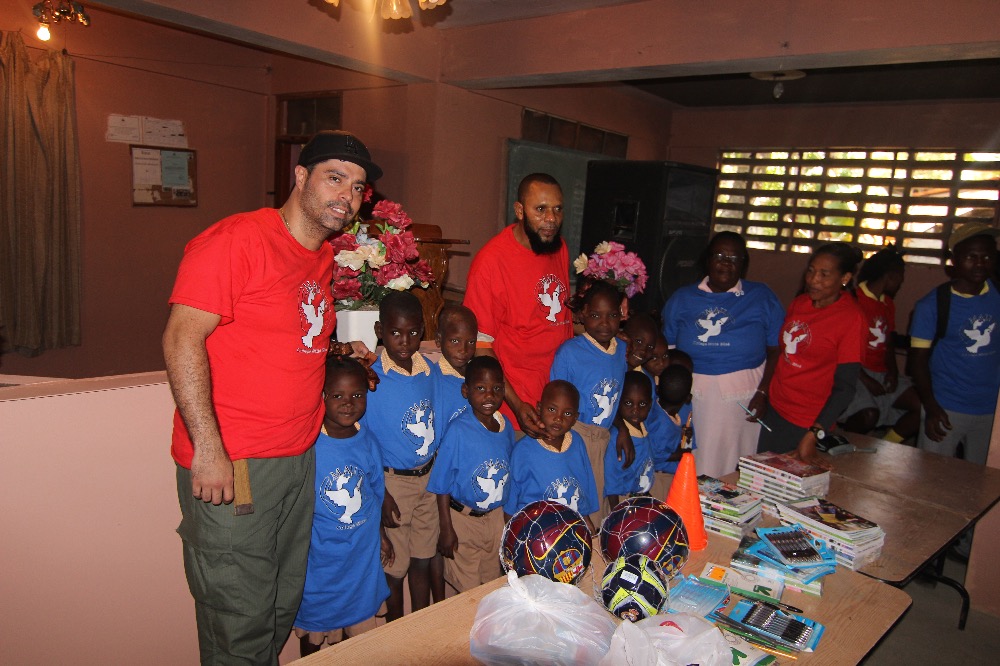 Organizer