Mav Is A Sick Puppy And Needs Help
Hi there everybody! We know that many of you remember what we went through with Mav last year, and so many of you gave so much! For that we are eternally grateful! We absolutely hate to ask again, but we need your help once more.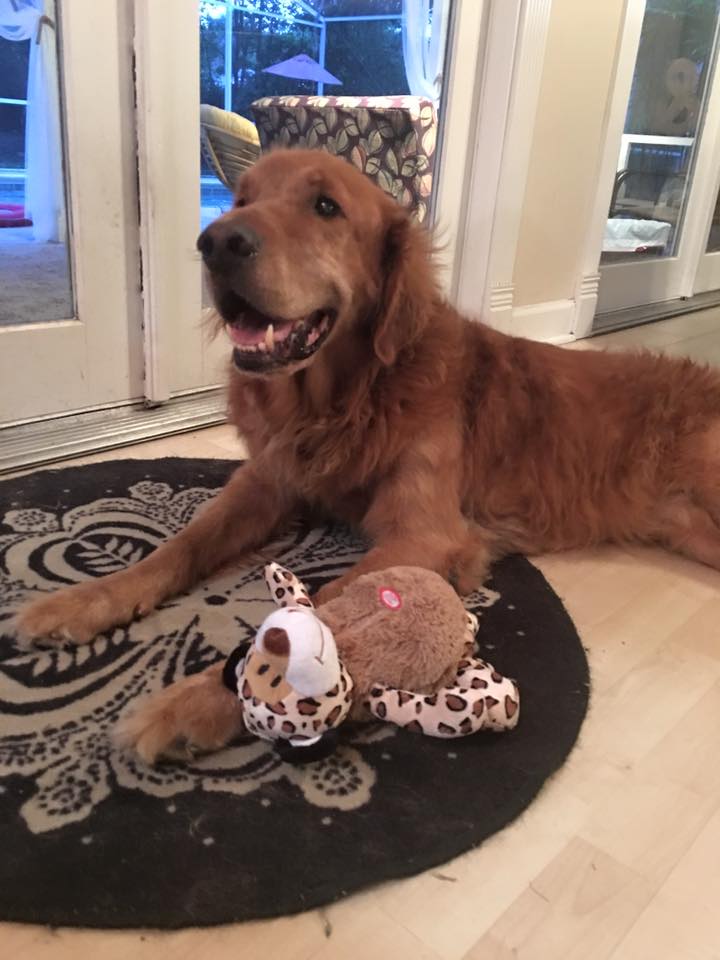 Maverick has been in remission from Lymphoma for just over a year now. Yesterday we noticed that he was acting lethargic and his lymph nodes were enlarged. This morning we took him to Deland Animal Hospital, and they confirmed our fears.
Maverick's Lymphoma is back.
His blood tests came out great, which means that all of his organs are functioning properly. That makes him a great candidate for a second round of chemo. Maverick tolerated it beautifully the first time around, so we decided to go ahead with round two.
His first dose was administered this morning, and we are cautiously optimistic. 
Mav will be on the Wisconsin Protocol, which is the same 25 week treatment he was on before. The treatment plan is a weekly dose of chemo for the next few weeks along with daily prednisone. All in total, this plan cost us nearly $7,000 last time. The new vet we are seeing tells us that they are much much cheaper, and that we should see significant savings.
As for his odds.....well, the chances of achieveing a second remission are lower, but because he is in good shape and did so well last time, we're looking pretty good. We can never know how long we will have with him, but he means the world to us, and every healthy day is cherished. 
We know how much Maverick means to so many of you, and we hope you know how much he (and we) love you all as well.
Any help is appreciated.
We most definitely understand if you can only send good vibes his way. He loves those too! Thanks, everyone, I'll keep you updated regularly.
We love you all like Maverick loves tennis balls,
Joey and Allison
Become the first supporter
Your donation matters
Organizer
Joey Maxwell
Organizer
North DeLand, FL