16
11
Every child deserves to be able to read a book
$3,785
of $36,999 goal
Raised by
26
people in 4 months
World Vision Cambodia works with over 100 rural primary schools that currently have no libraries.
This year, for World Book Day World Vision Cambodia is raising funds to provide children with the books they need to thrive.
Together, with your help, we want to fill school libraries across Cambodia with the reading materials they need to provide children with a quality education. When filled with books, libraries encourage school attendance and enable thousands of Cambodian children to experience the joy of reading.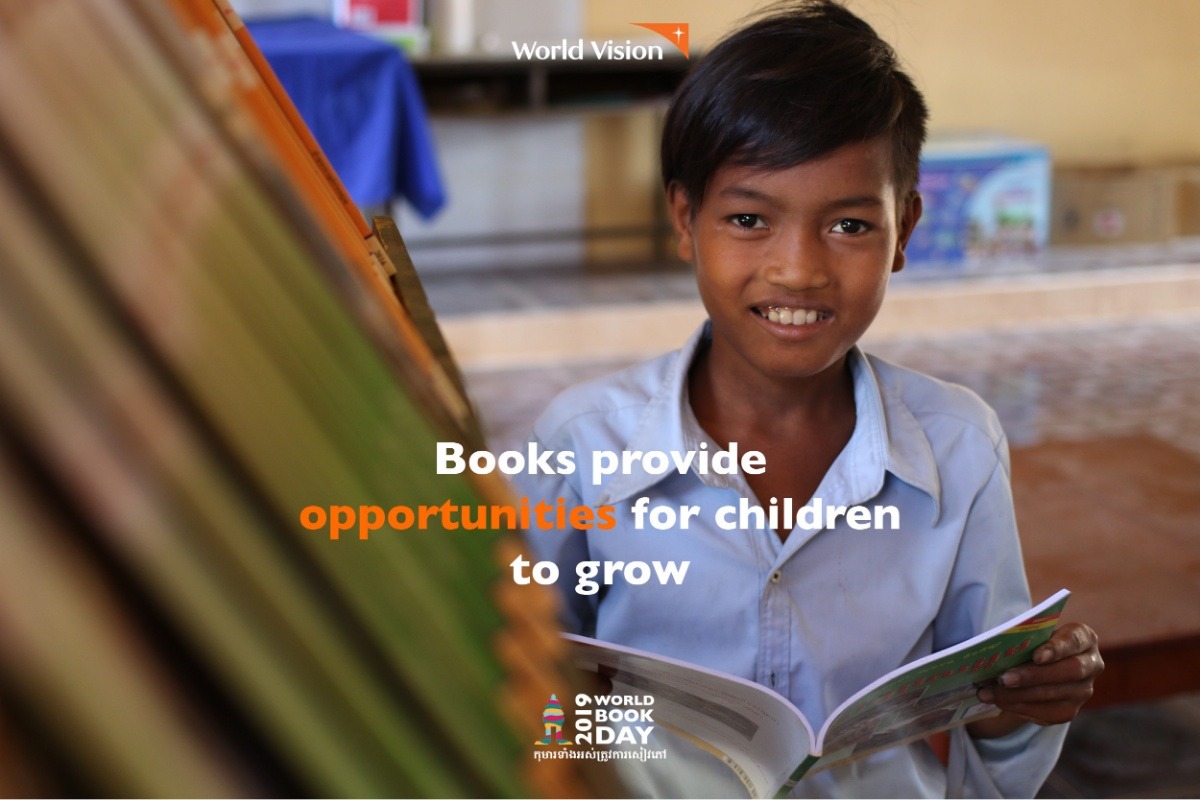 We're attempting to raise enough funds to purchase 12,333 books, which when staked in a pile will be 37 meters high; the same height as the Independence monument in Phnom Penh.
Ask friends, family and colleagues to help and donate today.
Because every child deserves an education, a future, a book. 
At the end of the campaign, we will purchase much-needed books to fill libraries in primary schools throughout Cambodia. Like the one in Leuk Daek ADP. School student Vichyra (pictured) says, "I have learned from reading a book about how to plant morning glory, cabbage, tomato, and white radish."
Books provide children with entertainment and learning experiences vital to their education and growth.  Thank you for your support
Visit
http://www.worldvision.org.kh
for more information
The World Book Day 2019 is a fundraiser by World Vision Cambodia. All donations via GoFundMe are in AUD, all other donation amounts advertised as part of the campaign are in USD.
+ Read More