Every Child Counts School in ABACO BAHAMAS
Every Child Counts
(ECC), the only school in Marsh Harbour, Abaco, for children with special needs has been devastated by Hurricane Dorian. Without this school, many children with development and physical disabilities will have nowhere to go. 
Every Child Counts school delivers more than an education to its students. Here individuals feel valued, capable, talented and intelligent despite all the challenges life has thrown at a them. 
Hurricane Dorian left severe damage throughout the ECC buildings; drastic flooding, missing roofs, destroyed electronics. These children are unable to attend their stable environment.
100% of the donated funds will go to rebuilding the school and bringing the students back into this safe and enriching environment. 
For those wondering how we are connected to ECC: We have known Truman and Lyn Major since the 1980's and first met their sons, Vincent and James, in 1995. This school was created from a vision of Lyn's. 
For more information about this school visit: 
http://www.everychildcountsmovie.com/about/
http://www.everychildcountsabaco.org/
* These funds are in CAD dollars. 
(1.     Who you are and where you're from 
Our names are Paige Tate, Alison Tate and Wendy Loten. We are from Dundas Ontario Canada. 
2.     Your relationship or contact to the parties you're raising funds for
Lynn Major, the administrator of Every Child Counts, is our personal friend. 
3.     How the funds will be spent (be specific as possible)
The funds will be spent repairing the school building and buying new loss of equipment due to Hurricane Dorian. This includes the walls, ceilings, floors, computers, tables, chairs, etc. The non-profit organization, All Hands and Hearts will help assist in the rebuilding.
4.     Your withdrawal plan to get the funds from the campaign to the ultimate beneficiary/ies
The funds will be sent to the Bahamian bank account of Every Child Counts.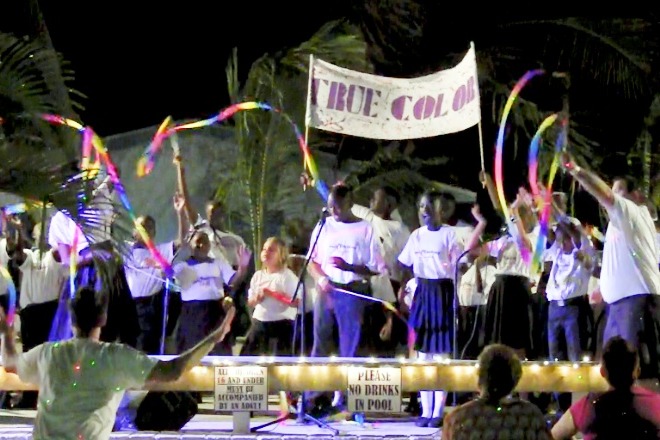 Fundraising team (3)
Paige Tate
Organizer
Raised $5,845 from 16 donations
Dundas, ON
Wendy Loten
Team member
Raised $2,075 from 14 donations
Alison Payne Tate
Team member
Raised $650 from 3 donations
This team raised $10,048 from 44 other donations.